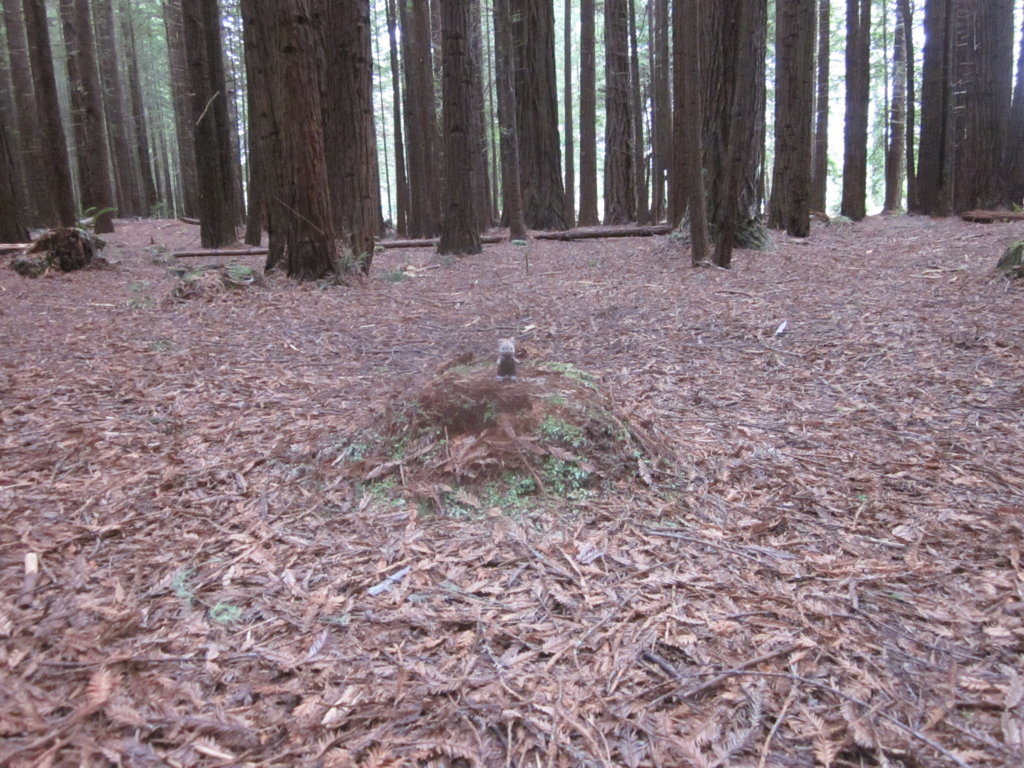 Hollie and I had a lot of fun at the Redwood Forest!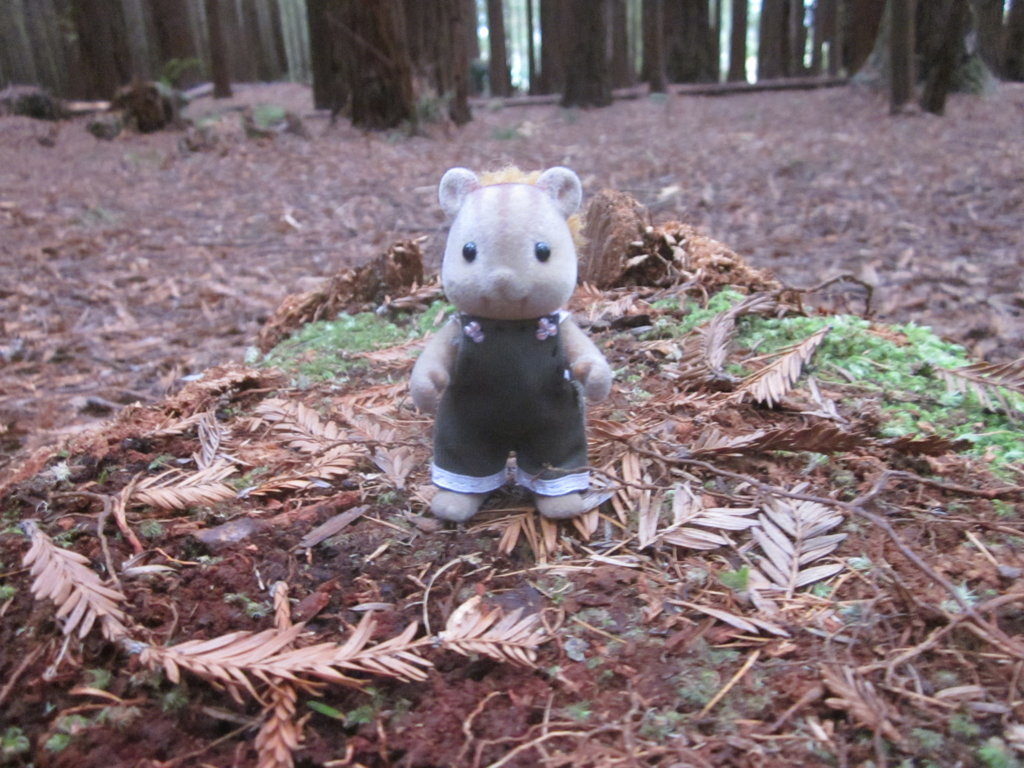 Hollie found a very nice mossy tree stump,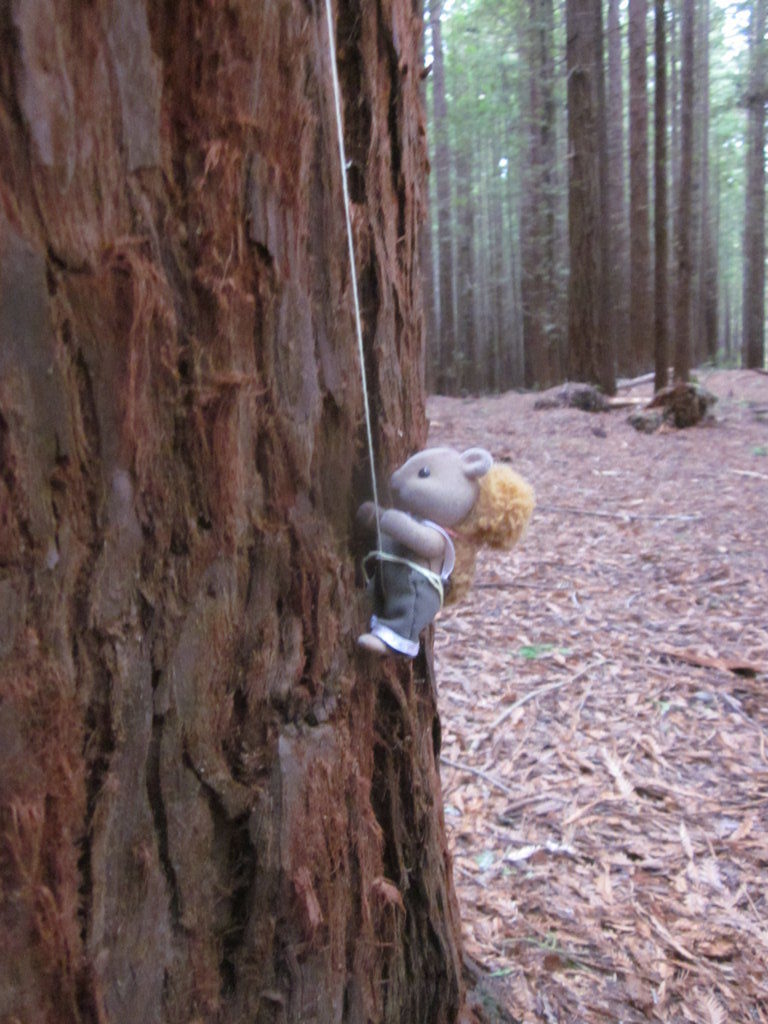 She was very lucky to have her rope so that she could clib up the tree safely!
Another nice log to walk on,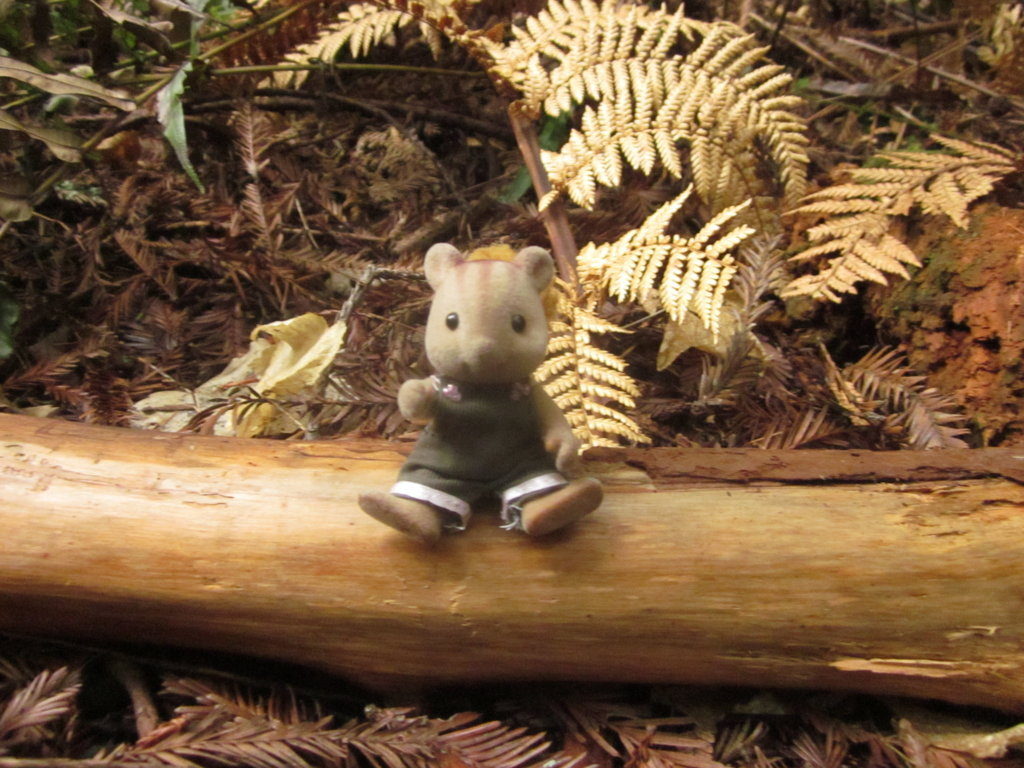 But walking is very exhausting so she had to rest infront of  a pile of dead fern leaves,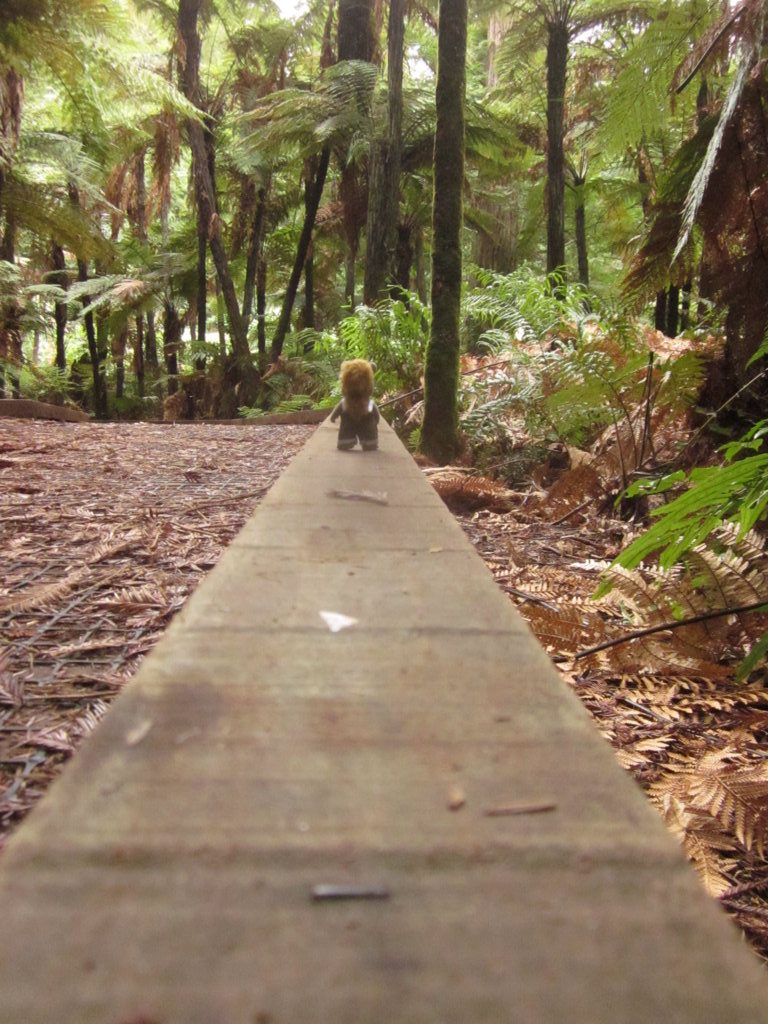 Here she is walking at the side of the track so that people can pass her without stepping on her!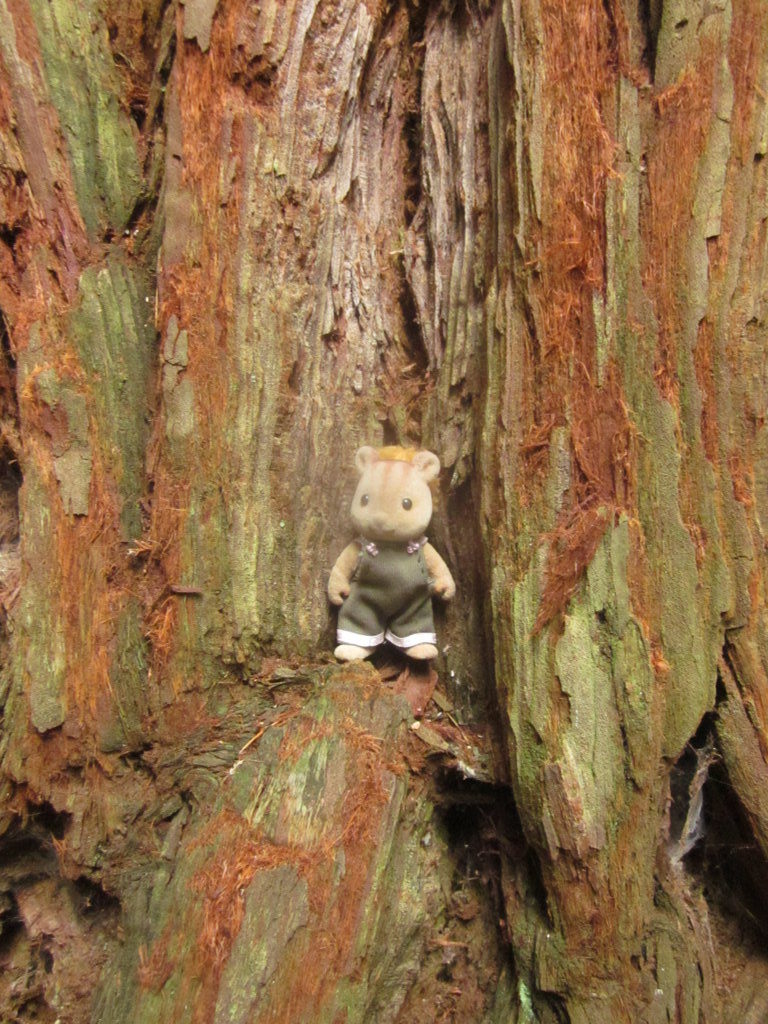 This was another tree that she climbed and insisted that I took a photo,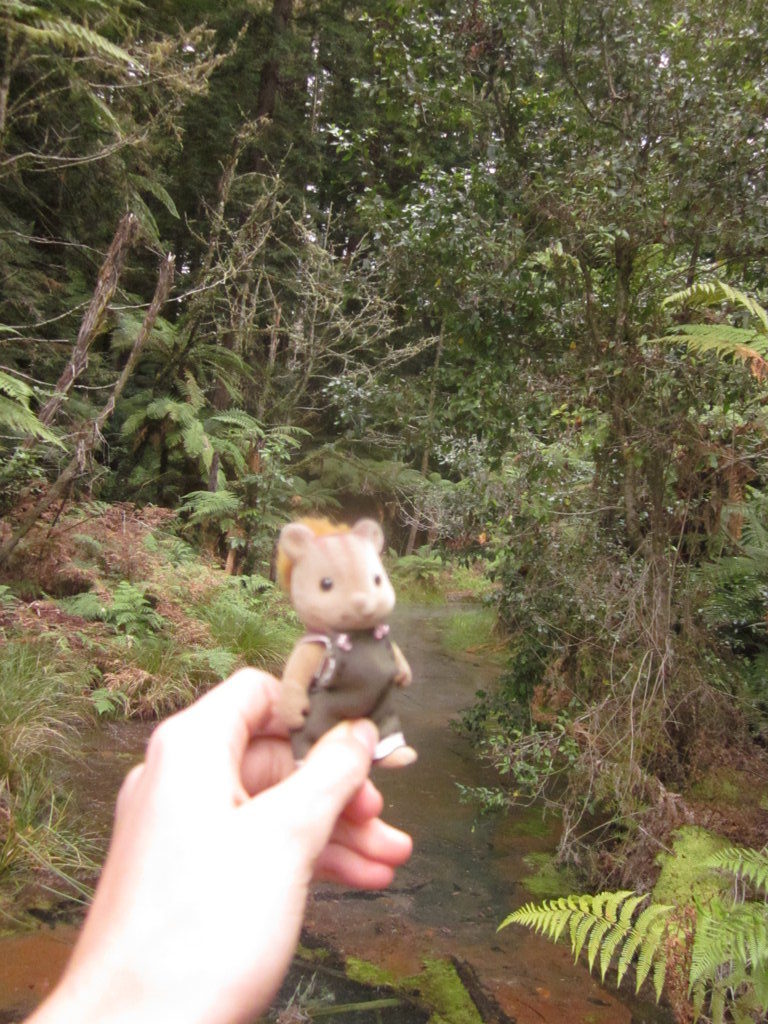 I held Hollie up so that she could see the usual crystal clear stream which at the moment had a layer of dirt on it, Hollie was very dissapointed,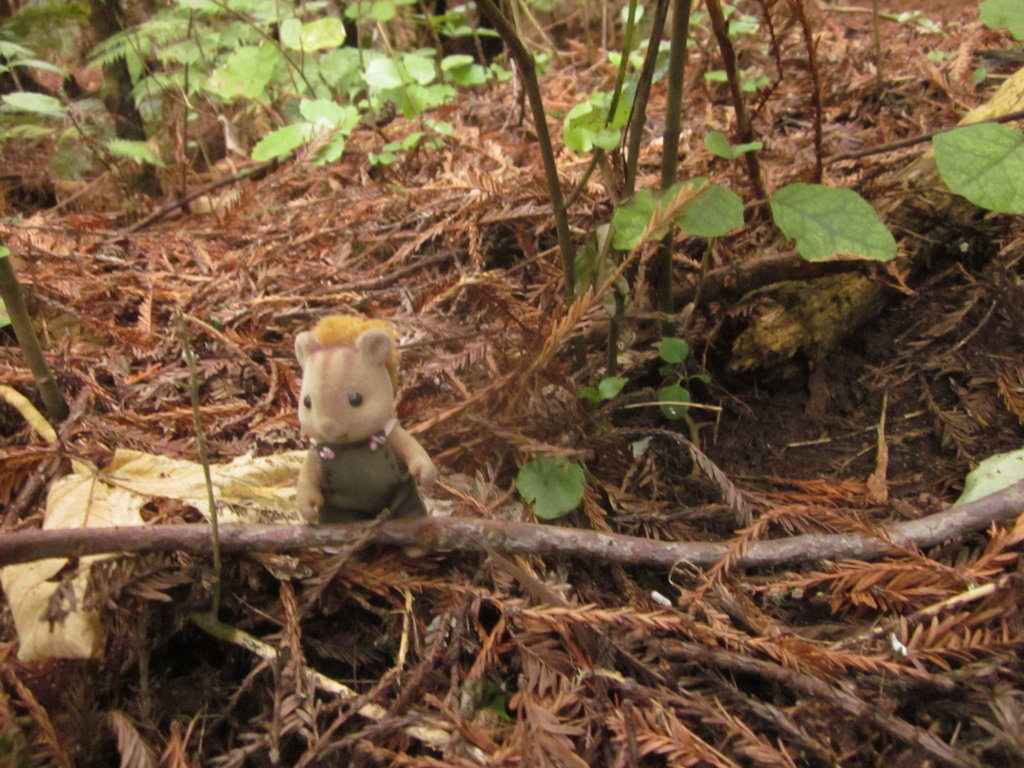 It was becoming a lot more difficult for Hollie to push through the foilage and clamber over tree roots and uneven ground,
Here is another mossy tree stump,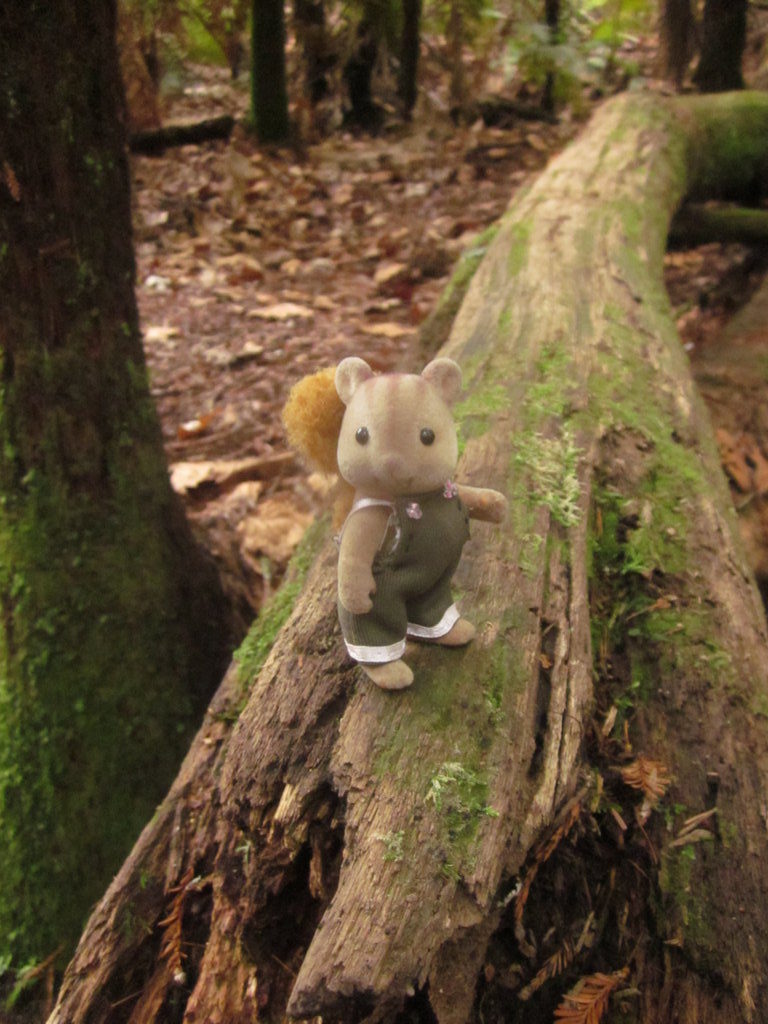 Hollie really wanted to explore the rest of this tree log but I said no because we had to complete the track in under one and a half hour,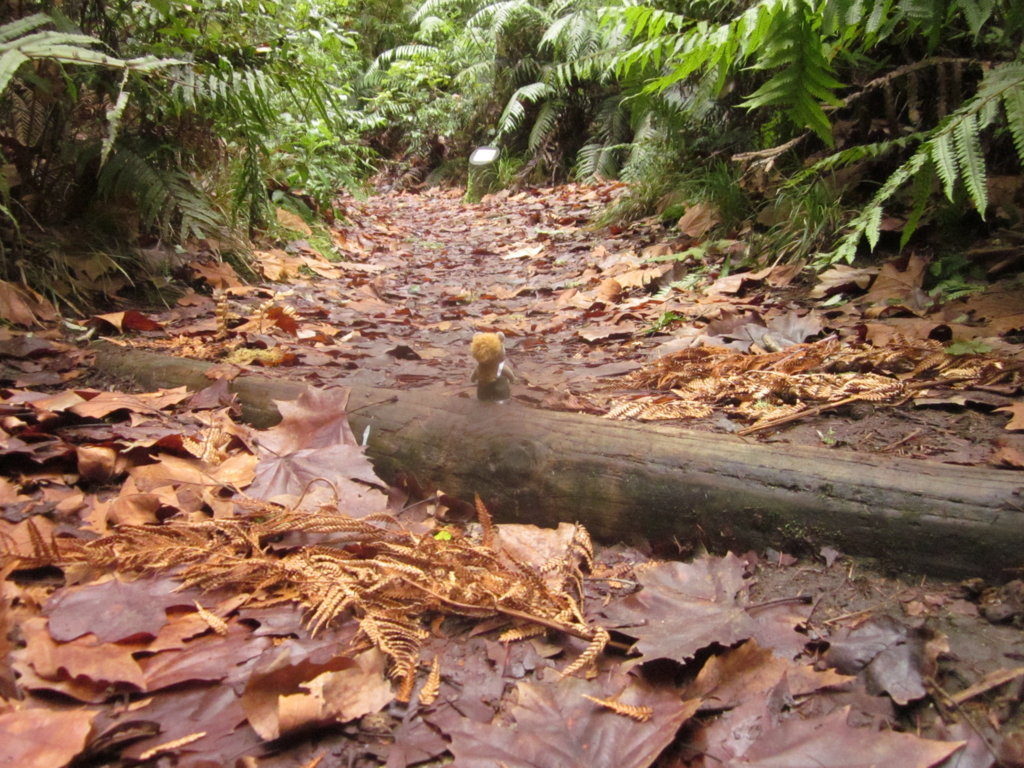 Finally we had reached the summit of the hill and she could look out at the view, unfortunatly, it was getting cloudy.
---
Just a quick post today, I also purchased some UK collectors club magazines (13!) for 15 dollars and had to pick them up so thats why we had to hurridly to the track, I did already have these magazines last week because that was when all of this occured but I decided not to do ANOTHER review after all, I have done two this month so the magazine post will have to wait. I also collected some nice moss which looks like the craft moss that you can purchase at craft stores. It was just lying around on the ground because it had fallen down from trees and it is currrently drying in the garage, I will be able to make some more greenery for my village, !YAY!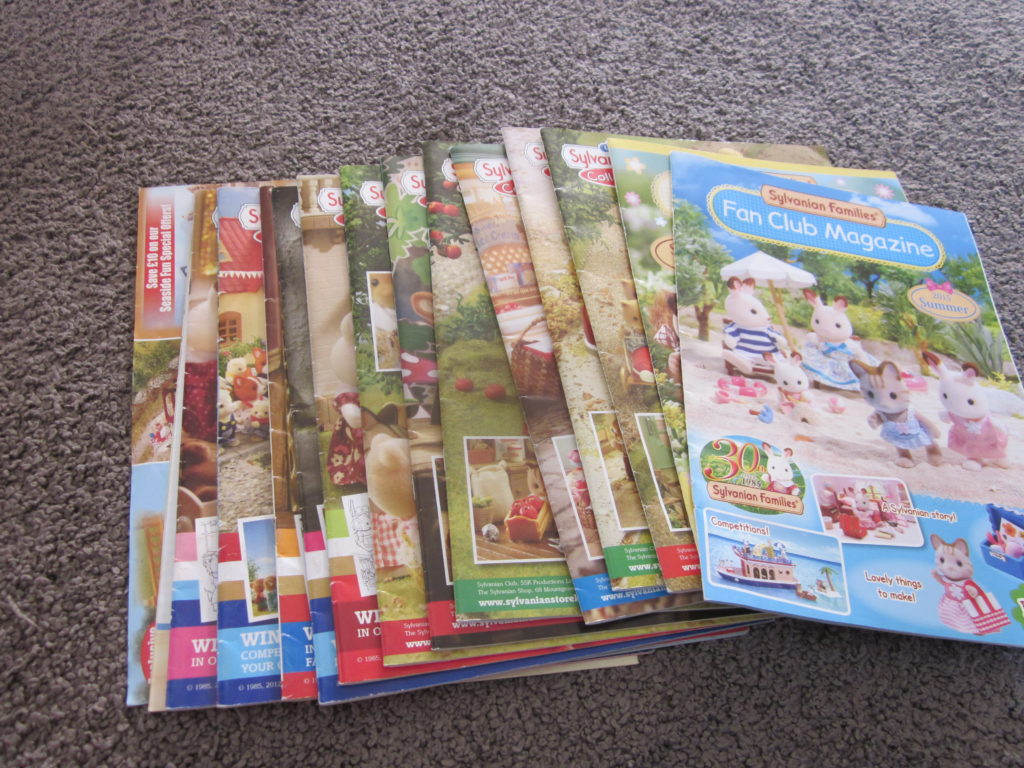 Sadly, the school holidays are over and I have school tomorrow =( =(. On a more happy note, it is my birthday in the first week of school and I am so excited!
Emily