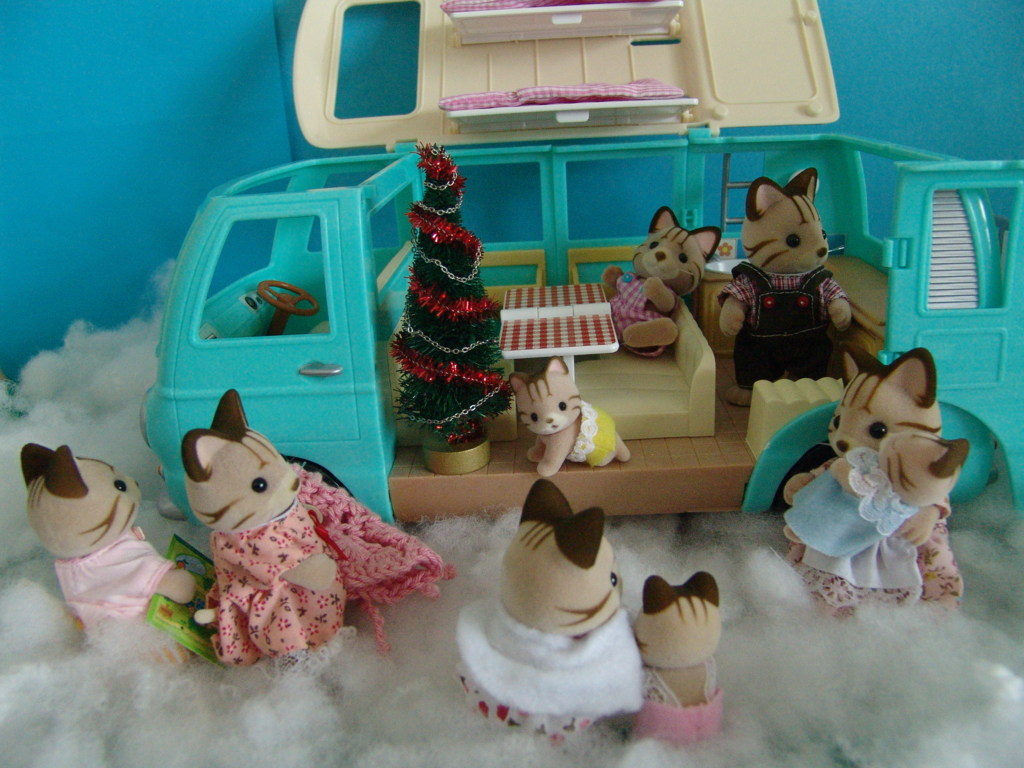 It had snown again in Pine Hills and everything was covered in a thicker blanket of snow than it was the day before.  It was Christmas Eve morning and the Macavitiy's were all very excited, no, it was not about the Christkind or Father Christmas or anything like that. It was because they were going to move to another village called Dandelion Creek.
"I have the woodland boardgame!" Lupin shouted to his Father Alonzo who was making sure that the stove was working.
"Really Lupin? You should know that a board game is not the most important thing we need to pack and remember" his sister Clara sighed " While you have been searching for that boardgame, I have been getting warm coats and scarfes."
"Are we there yet?" asked Rumpus who was the only one apart from the babies not helping to load things into the campervan.
"Do you think we have everything?" asked Caroline her husband,
"Well we always leave something behind, lets just hope it is nothing important" Alonzo reasured.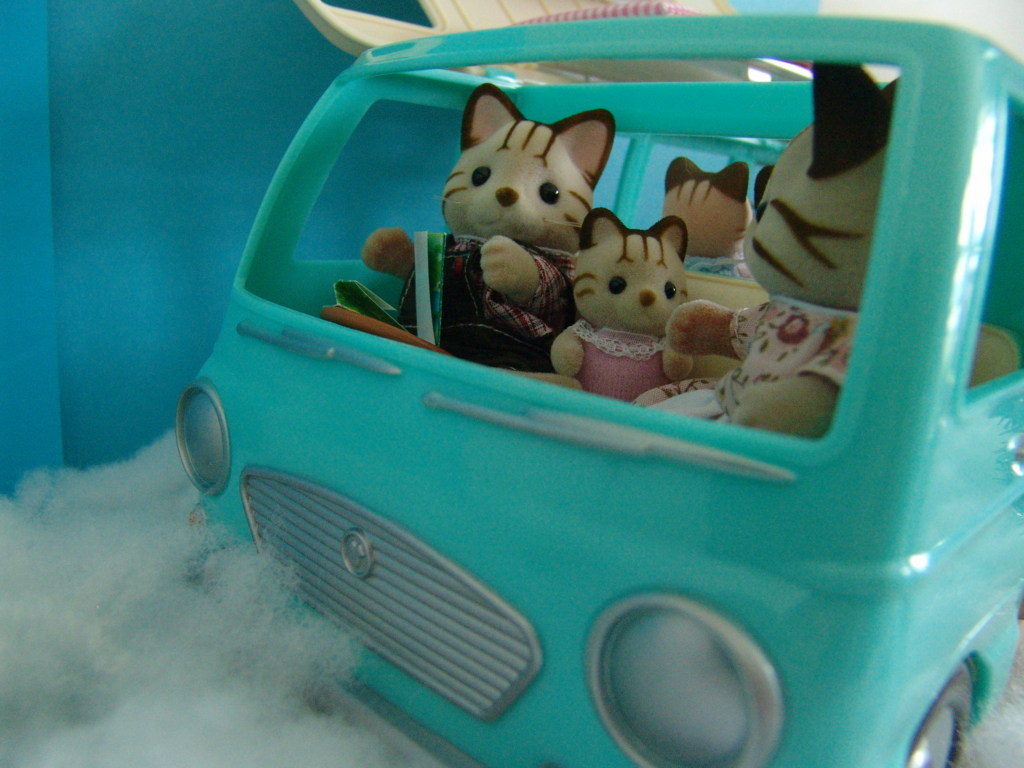 Alnozo took a seat infront of the steering wheel and got out a map which he had purchased at a local store.
"Mummy!" wailed Skimble beside him " I left Bunny on the top stair!"
"Alright dear, lets go and get Bunny. You are lucky you remembered him!"
"HER Mummy!"
Caroline and Skimble soon returned with bunny and Alonzo had sort of figured out a way in which he could get to Dandelion Creek.
"So, we go from Pine hills to ahh, wait a minute, Dandelion Creek is not even on here!" Alonzo exclaimed and took out another map.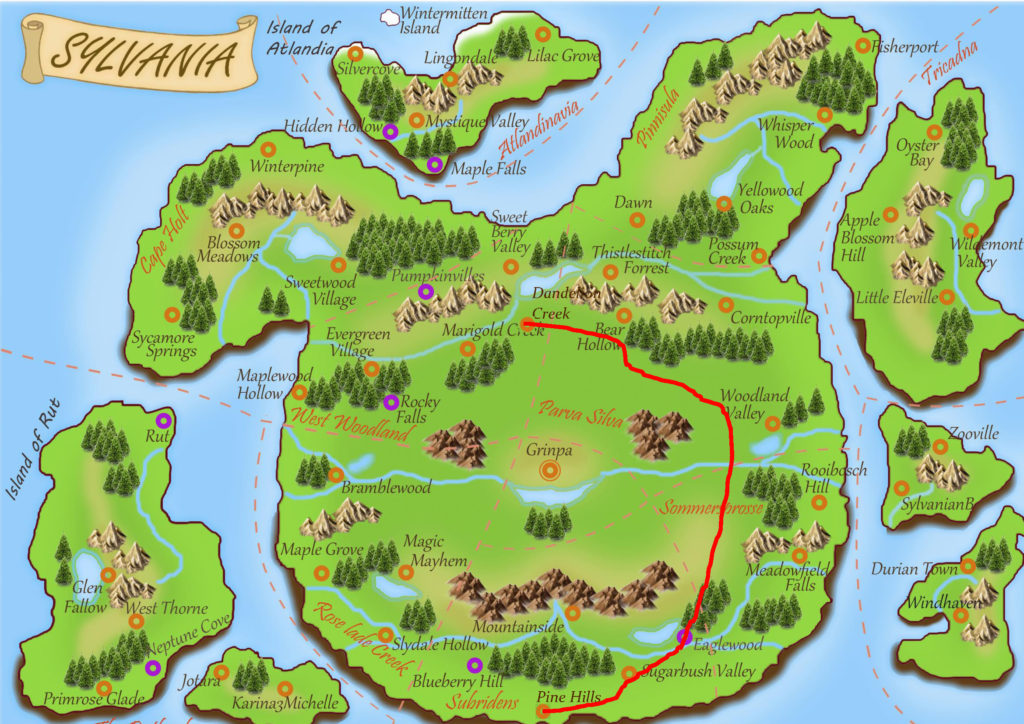 This time he was able to establish a route which would take them to Dandelion Creek, not to Possum Creek. Using a red marker, he drew the route onto the map. It would have been quicker to go over the mountains and through Grinpa but…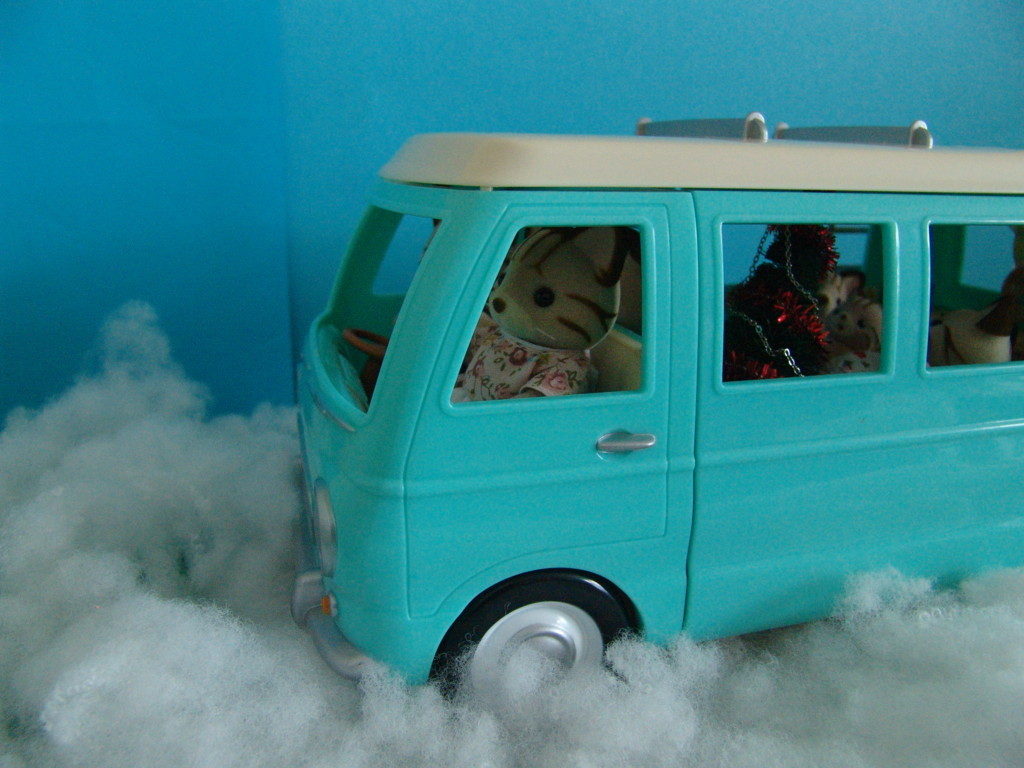 So the family set off in their campervan and started to make the long journey to Dandelion Creek.
"Mum!" said Rumpus, "I need to go to the toilet!"
Caroline sighed, "I asked if anyone needed to go ten minutes ago when we were in Eaglewood!"
"I didn't have to go then but I do now!"
Alonzo reluctantly turned around and at the edge of Eaglewood let Rumpus get out to go to the toilet.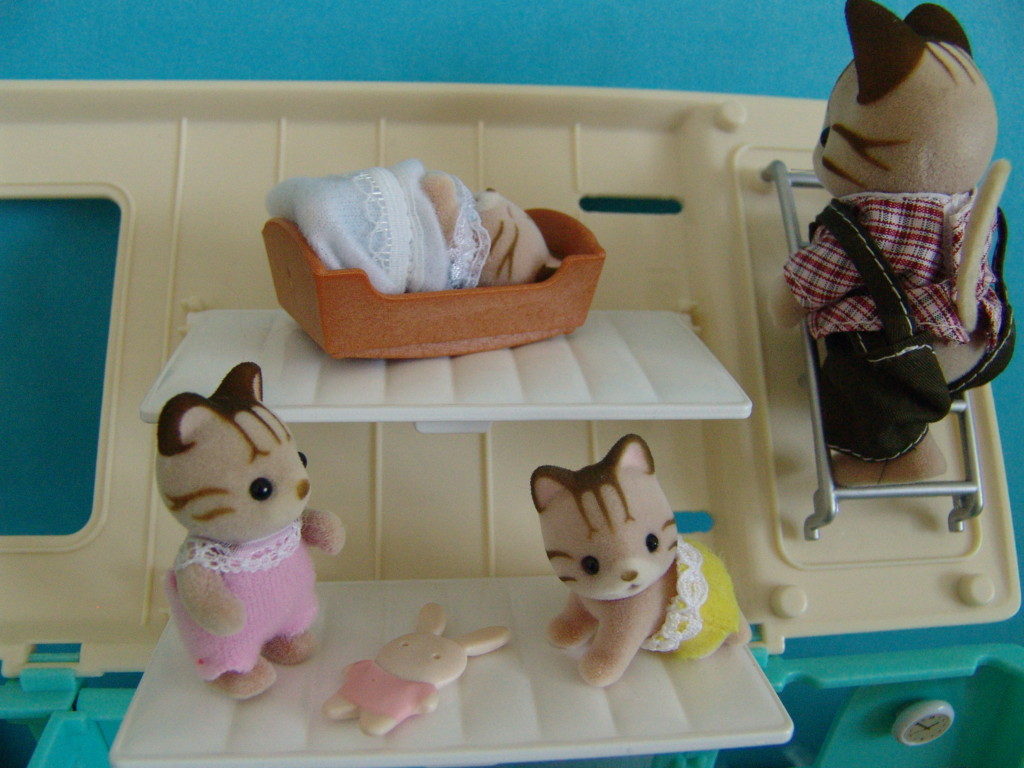 Alonzo stopped the campervan after several hours of driving and stretched his legs, then it was back in the car again for another two hours before they decided as a family to stay here, at the side of a snow covered road in the middle of nowhere for the night. Baby Electra had fallen asleep and was carried up and placed in Skimbles bed.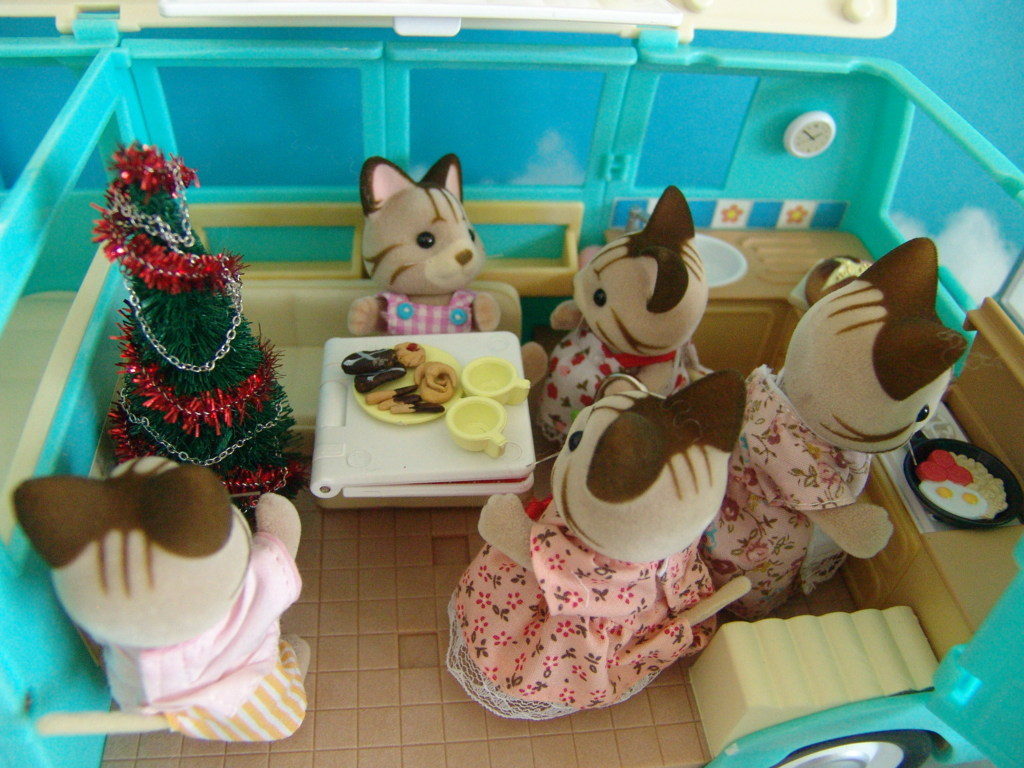 Lupin had pushed the christmas tree into a corner for more room. Mother Caroline was frying mushrooms, tomatoes and eggs while Clara set down the tea cups on the fold down table. Asparagus promptly brought the teapot of tea she had made while her twin brother Rumpus helped himself to the Christmas cookies.
"Rumpus, you are not supposed to be eating the christmas cookies!" exclaimed Clara, sounding exactly like her mother.
"Rumpus, stop getting in the way and being naughty instead of helping to make dinner or move the christmas tree" Caroline said and gaped as a teacup went sailing towards the ground. Luckily Asparagus had quick reflexes and managed to catch the cup that her brother knocked off the table as he was reaching for another cookie.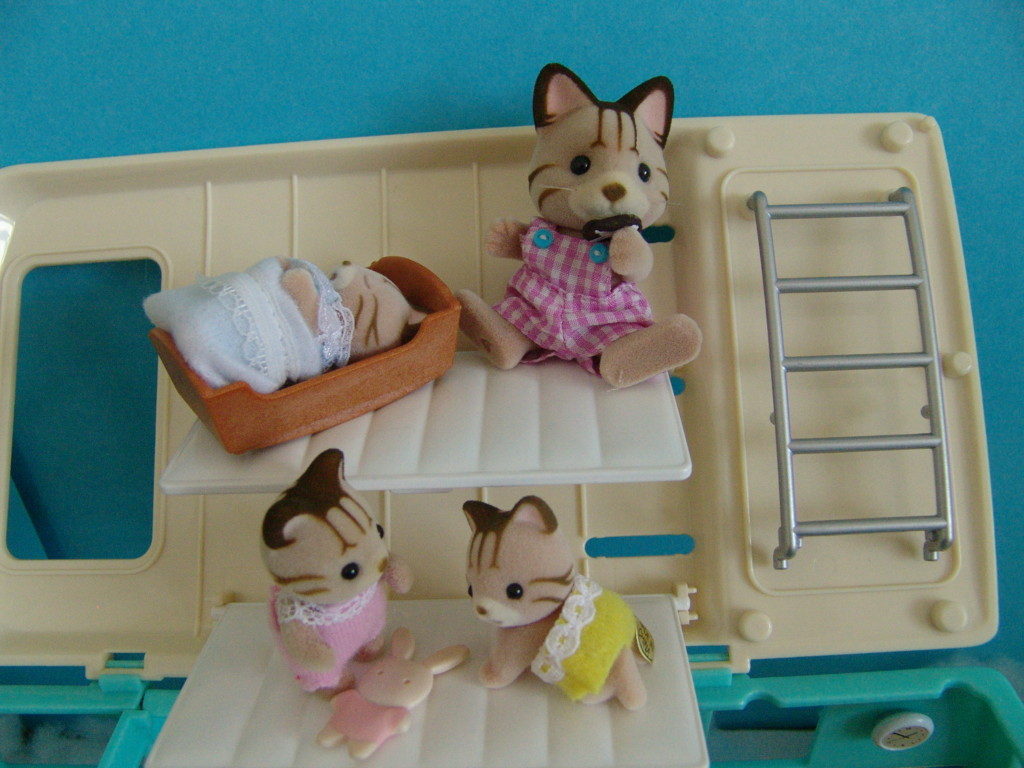 "If you could just listen Rumpus and try to be helpful rather than sit and get in the way!" pleaded Clara, thinking of the teacup. In the end, Alonzo made Rumpus go to the baby area which were the fold down bunk beds. There he sat, sheepishly looking from his baby sisters to his baby brother, still holding the gingerbread.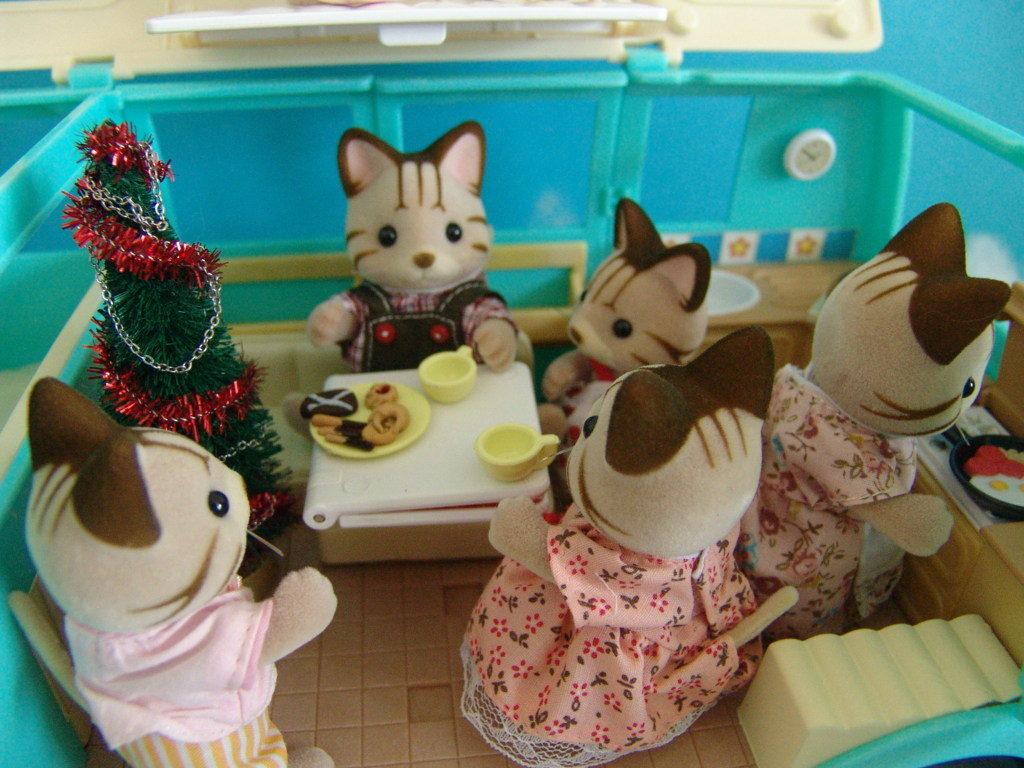 "Here you go Father, a cup of black tea" Asparagus chirped, pushing the plate of cokkies towards him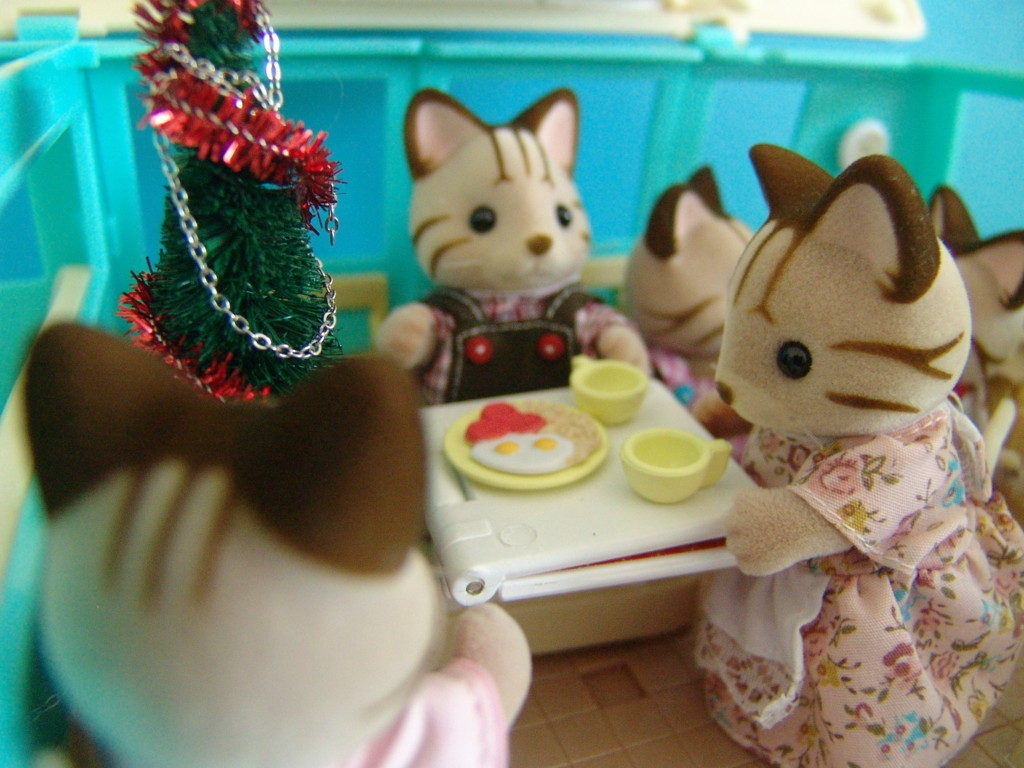 "Yum! I will eat…"
"Oh no, Alonzo. This is for you. Cookies are snacks but what you need is a hearty meal" his wife insisted, taking away the cookies.
" Lupin dear, could you please move the tree somewhere else please, I cannot sit beside your Father other wise" she added.
Lupin sighed, he had just moved the christmas tree there!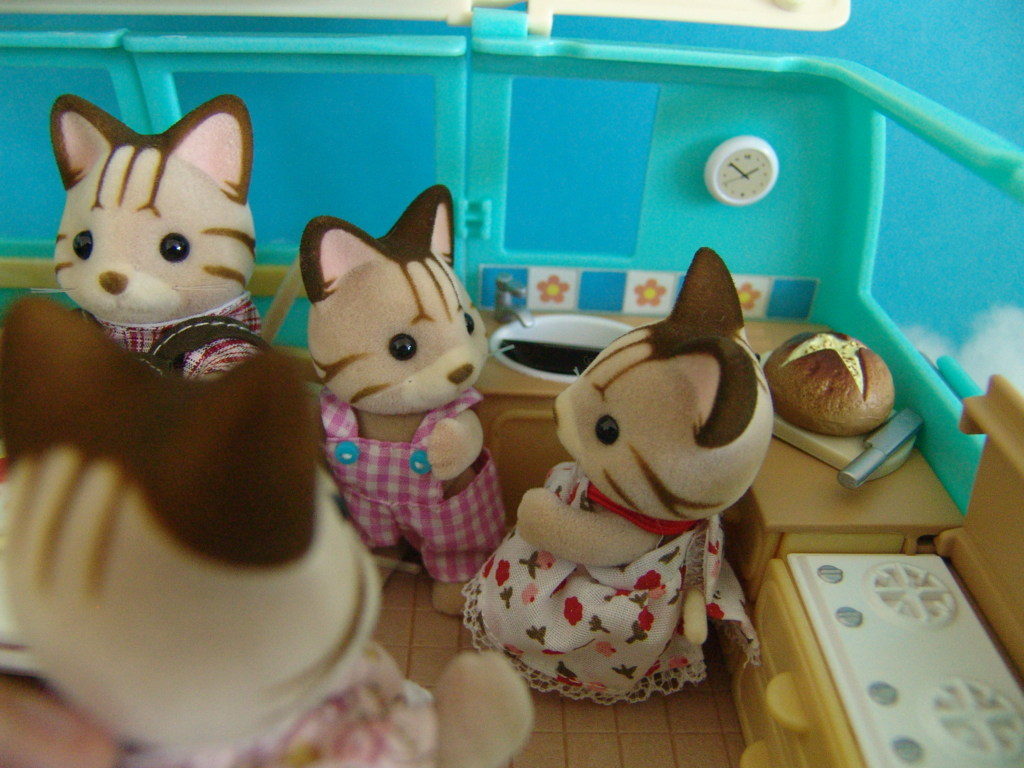 Clara decided that Rumpus could come down and he happily did so and tried hard not to get into the way. Asparagus filled up the sink with hot water since her Mother had asked her to wash the pan she had used. Rumpus chuckled, he knew how much Asparagus hated to wash dishes and sure enough, when she turned towards the sink a frustrated expresion settled on her face.
Rumpus started to laugh, "Asparagus always enjoys washing dishes to please you Mum, I think she wants to be a dish washing woman when she's older! Asparagus wishy washy!"
"Rumpus, stop teasing your sister right now!" Caroline commanded but Rumpus continued calling her Asparagus wishy washy when she started to scrub the pan. He then had to give his baby brother Etcetera his bottle.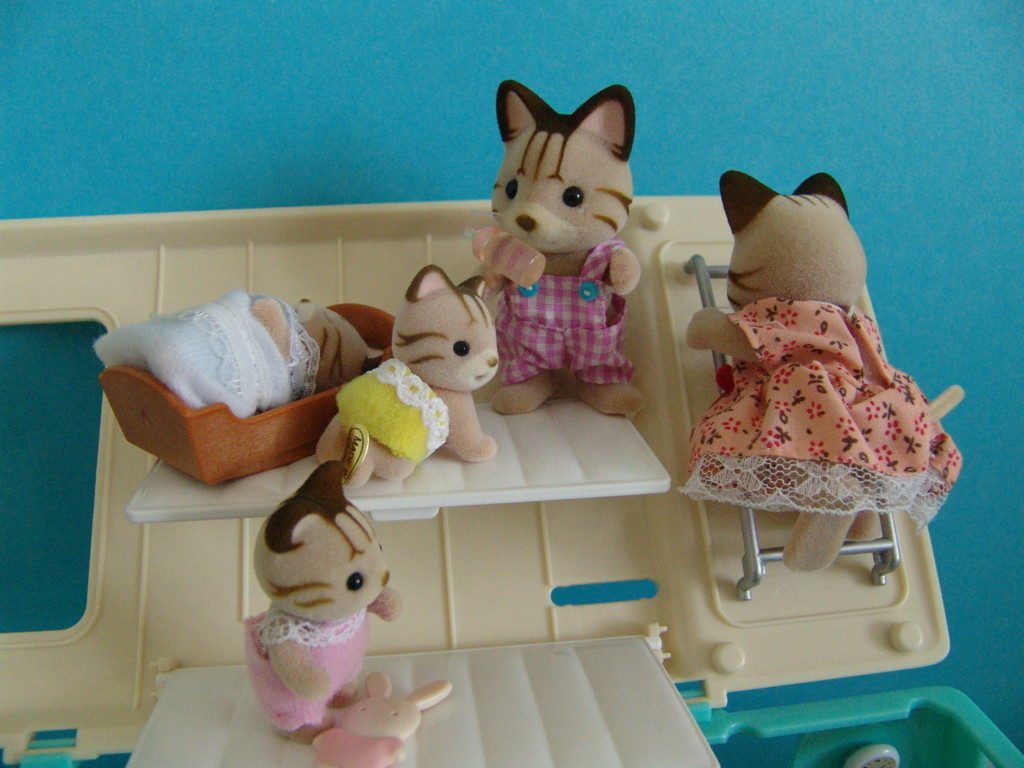 Everyone had to smile when they saw the astonished Rumpus with the baby bottle. He had always called it girl work and something only girly boys do.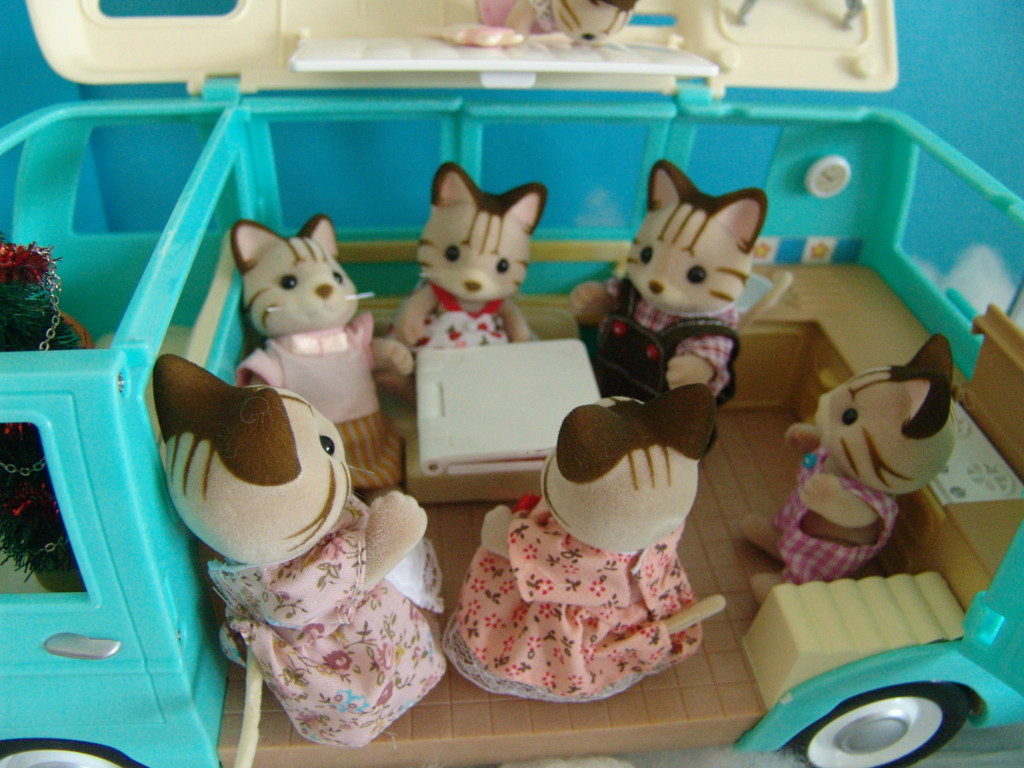 Luckily Rumpus managed to get his act together and was allowed to come down for the family meeting, staying away as far as he could from his mother and Asparagus wish-, ahem, Asparagus.
"I need to put the babies to bed" Clara was said,
"What a good idea, why don't we all have an early night then?" Caroline suggested.
"Good idea" her husband Alonzo agreed.
Soon the family were nearly all in bed, Asparagus and Rumpus had folded down their beds, Etcetera and Electera were lying half asleep in their pram, Skimble was staring out at the ski, Lupin lay tiered out on a couch, Clara squezzeed into her sleeping spot and Alonzo was putting away his crosswords. Suddenly a shriek pierced the stillness,
"Aaaaah! What is the Christmas Tree doing in here?" Caroline was shouting,
Lupin turned over in dread, he guessed what his mother would say next,
"Lupin darling, could you please move the tree somewhere else?"
To be continued…
---
Firstly, a late Merry Christmas to you all! Yes, the Macavity Family is one I got for christmas as well as the campervan. I also bought myself the washing day set (the one with the mouse figure) and Evies sleepover set. I will post part 2 soon! By the way, Pine Hills is a made up village (I forgot to put the purple circle instead of orange, it is not a really on the map).
Emily