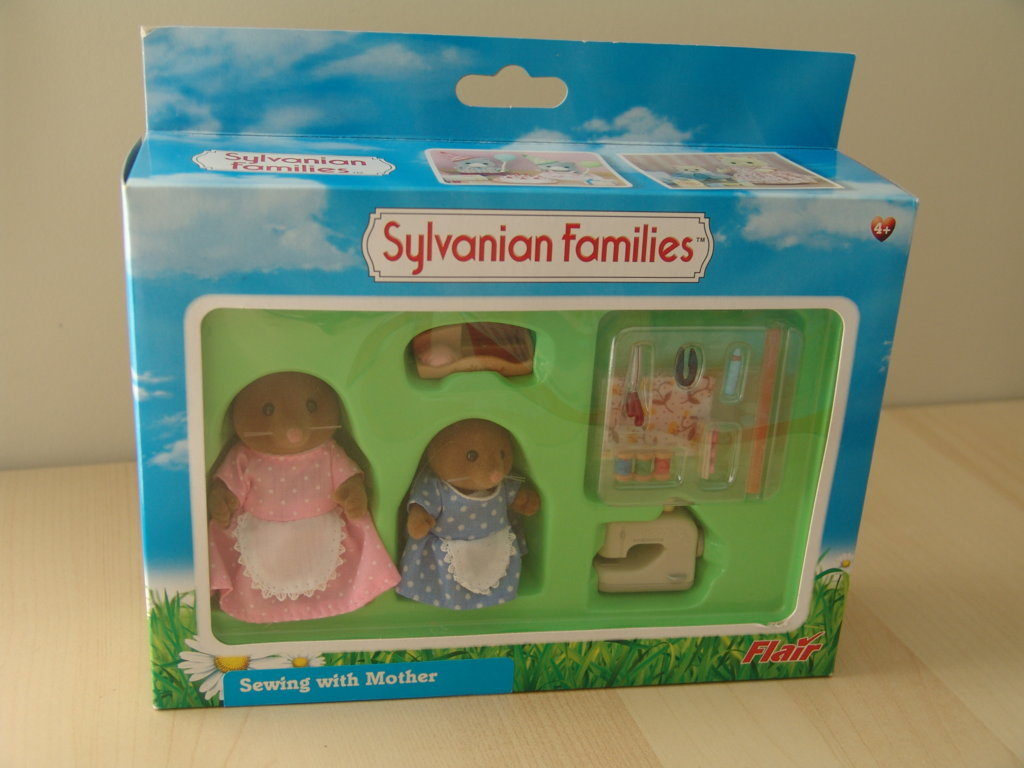 This is the box of my wonderful Sewing with Mother Set which I bought around two weeks ago. It is a BNIB so I was really excited!
This is the back of the box, I love the little scenes that the Flair packaging has, it makes SF feel so much more friendly and welcoming I think.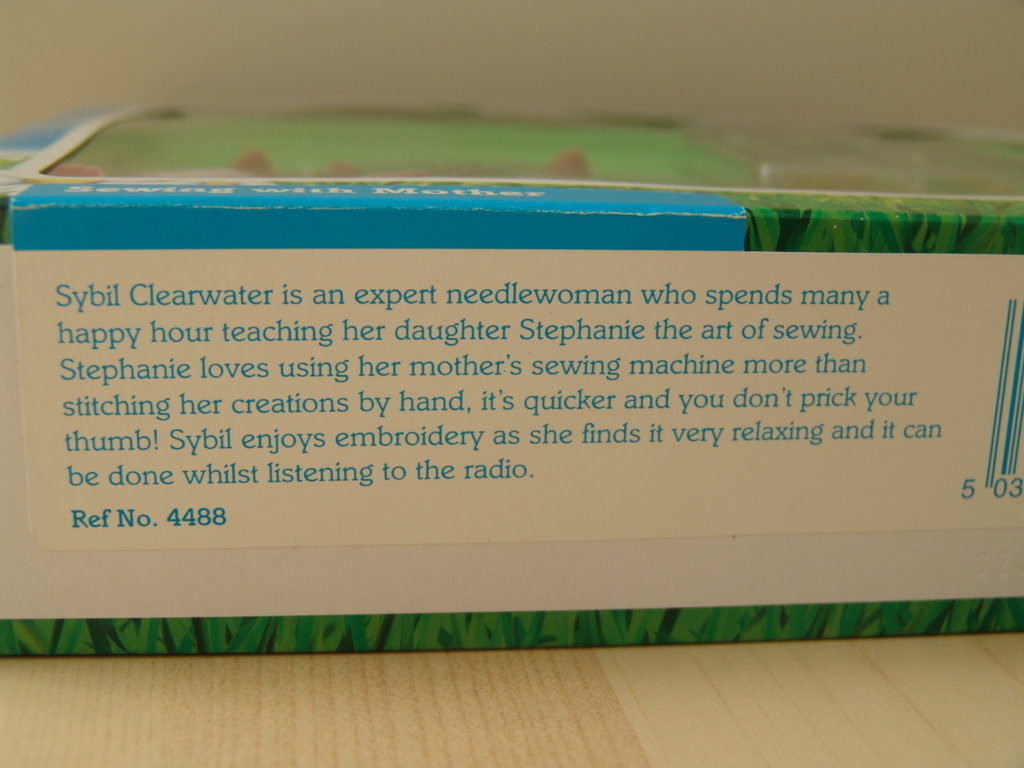 This is the bottom and another thing I like about the Flair packaging is that they have a description on the box. I think Epoch could really do that as well but I guess they have started to put little story booklets in their newer products which I guess makes up for that. I am unsure what to call my Clearwaters, I like Sybil for a first name for the mum but have no idea what to call her daughter as I don't think the name Stephanie really suits her. Any suggestions?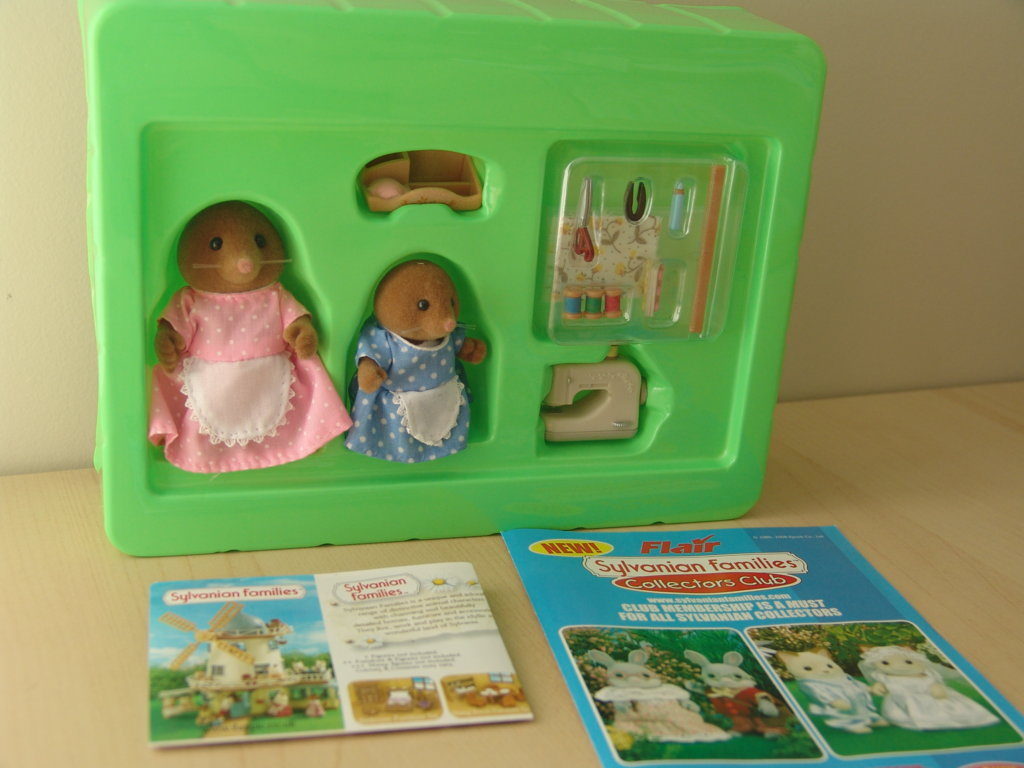 Opening the box up, this is what you see. You have the set and then a collection sheet with the windmill on it, I collect these as well and unfortunately have this one already. A Collectors Club pamphlet is also included.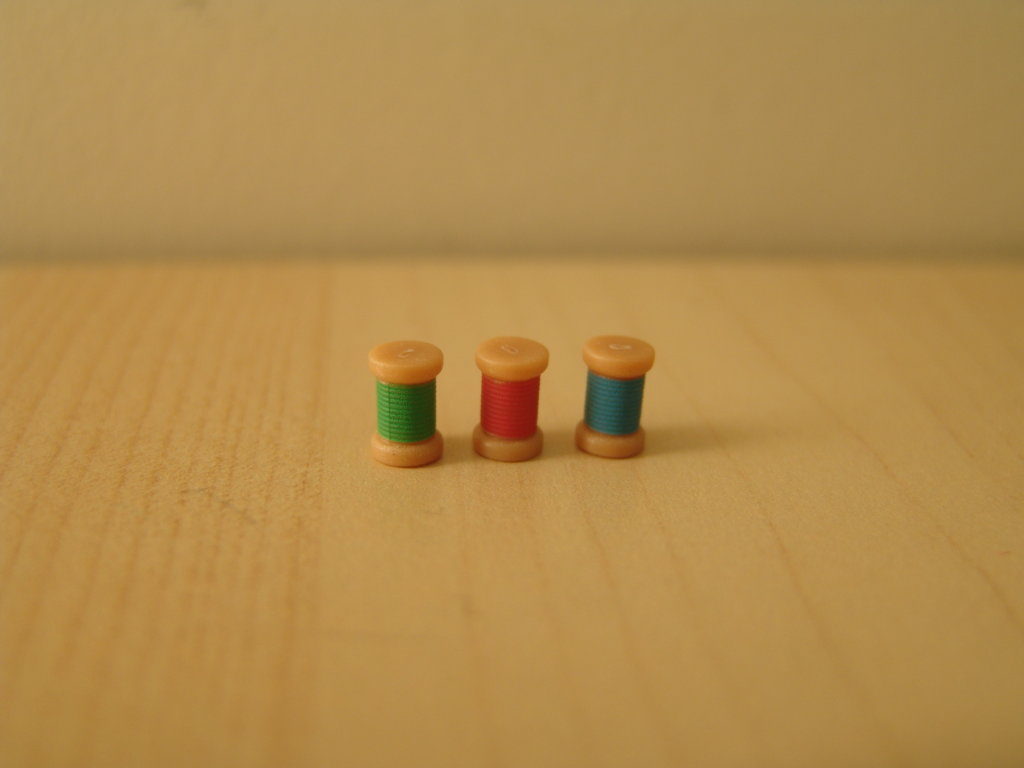 Let's have a look at the accessories first. These thread spools have 'thread' of different colours on them, a red one, a blue and a green one are included. This gives Sybil a nice variety of threads to choose from when she is sewing.
There are these two cute little sheets of buttons! I love these! The detail on them adds a very nice touch!
These tools here you would use for making your clothes or whatever you are sewing. A little pencil, ruler and scissors. The scissors even open and close.
Look!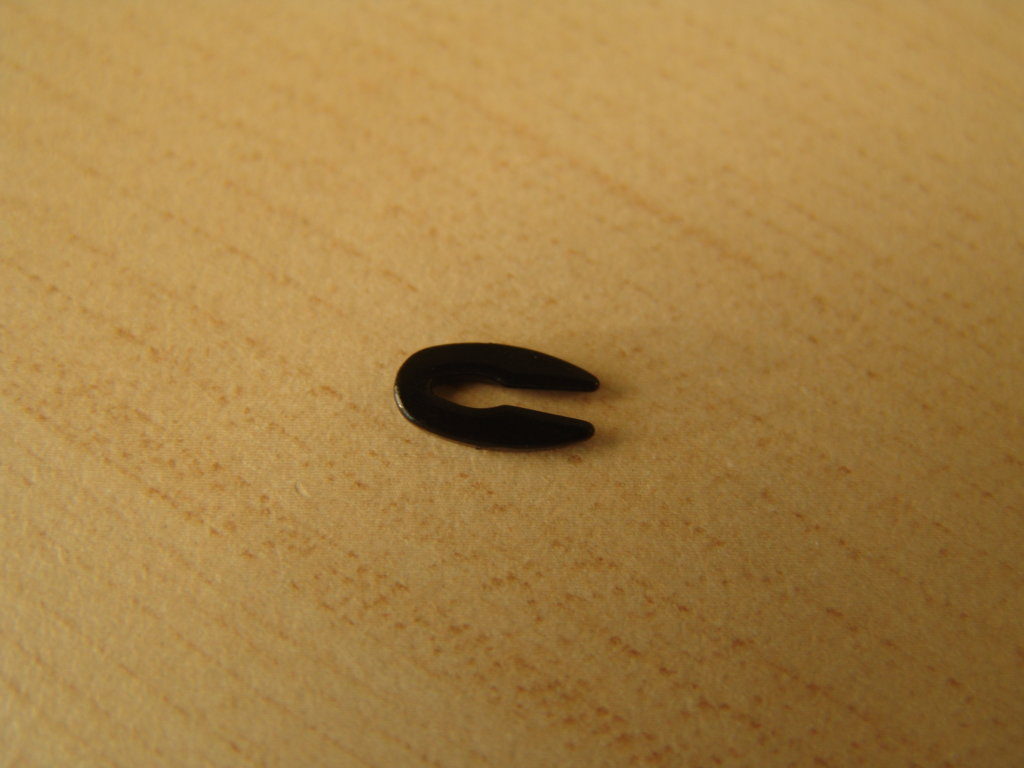 The last of these small accessories is this very strange clip, what would you use it for? It looks like the pegs from the Washing Day set except it is smaller and black. Does anyone know what this is?
Then there is a small piece of fabric of a very popular design in Sylvania.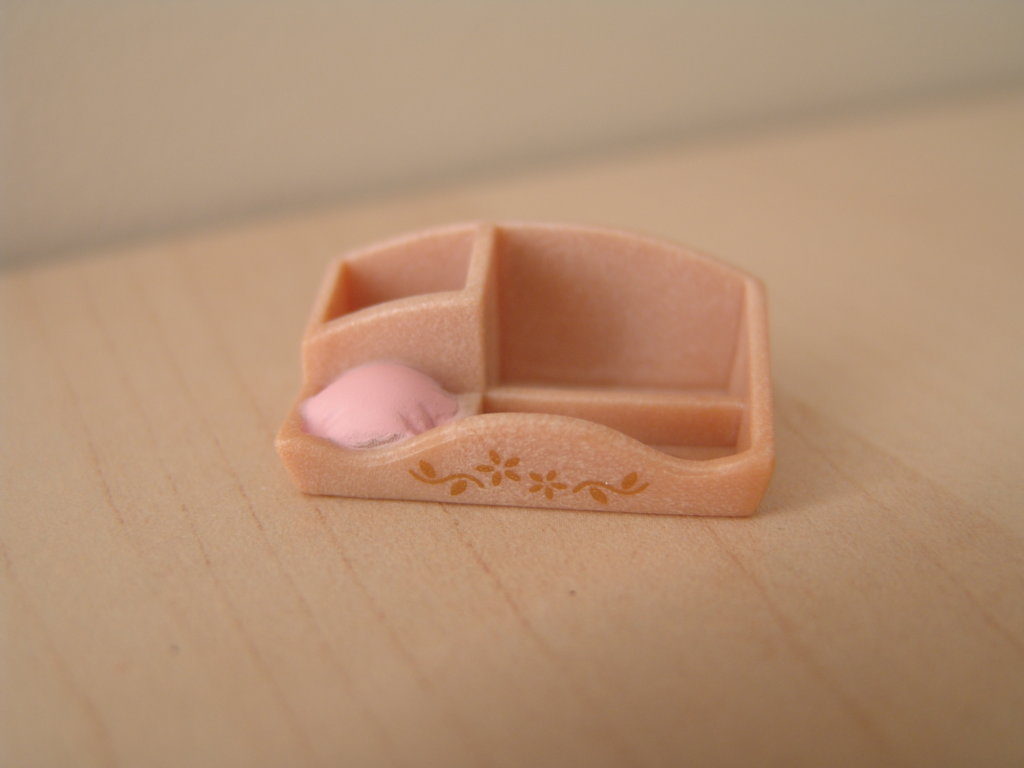 All the small accessories can be stored in this nice little container which features it's very own built in pin cushion!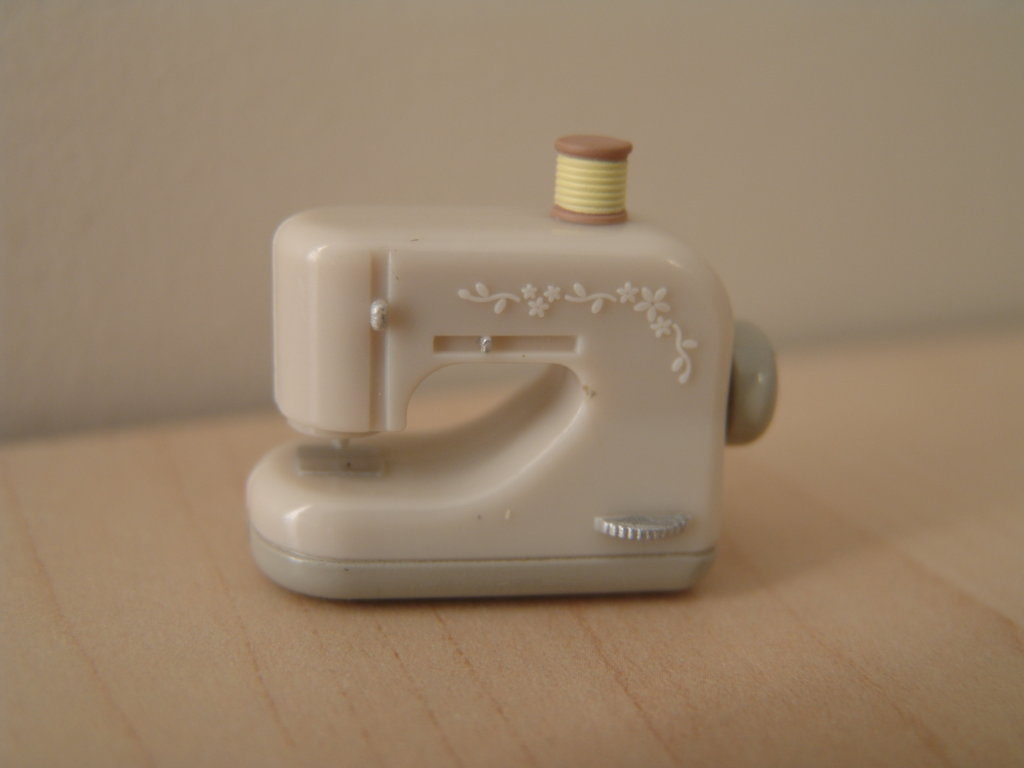 Now for one of the most useful things a dressmaker can have; a sewing machine! Designed to make sewing a whole lot easier, this is the latest model in Sylvania! The side knob really turns and it has a lovely floral pattern on the front.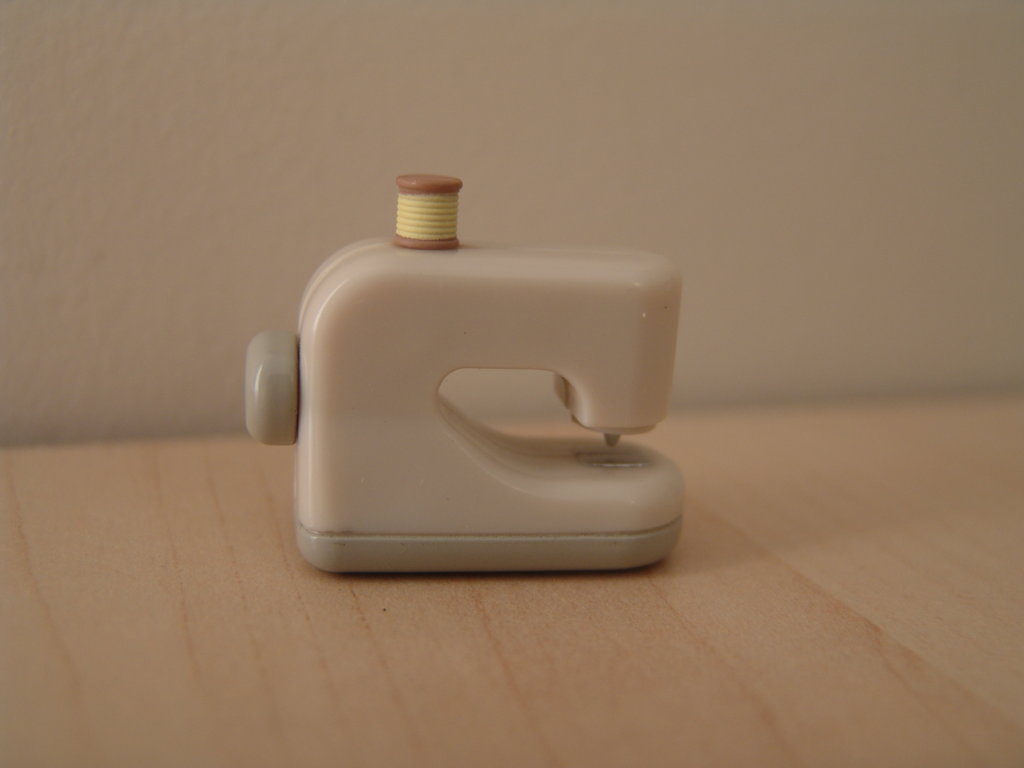 The back is plain but without the lovely distractions you can clearly see the shape of this machine.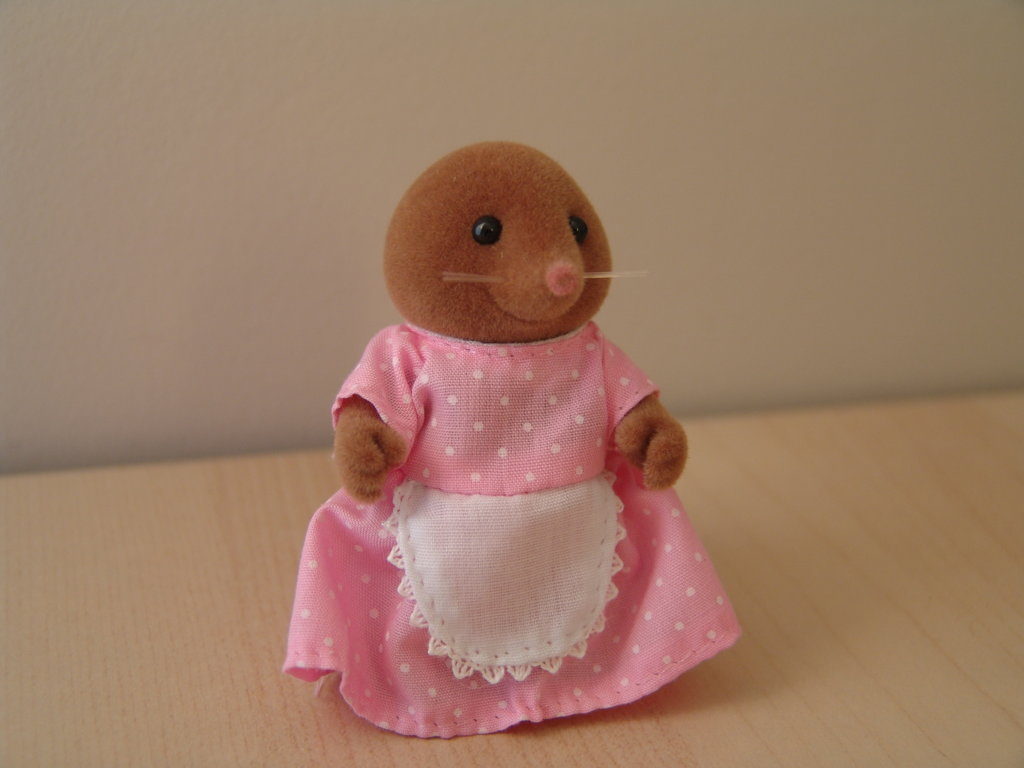 Now Sybil can finally move after years of waiting in the crammed box! She is wearing a very nice dress with white dots on it. I love her apron too!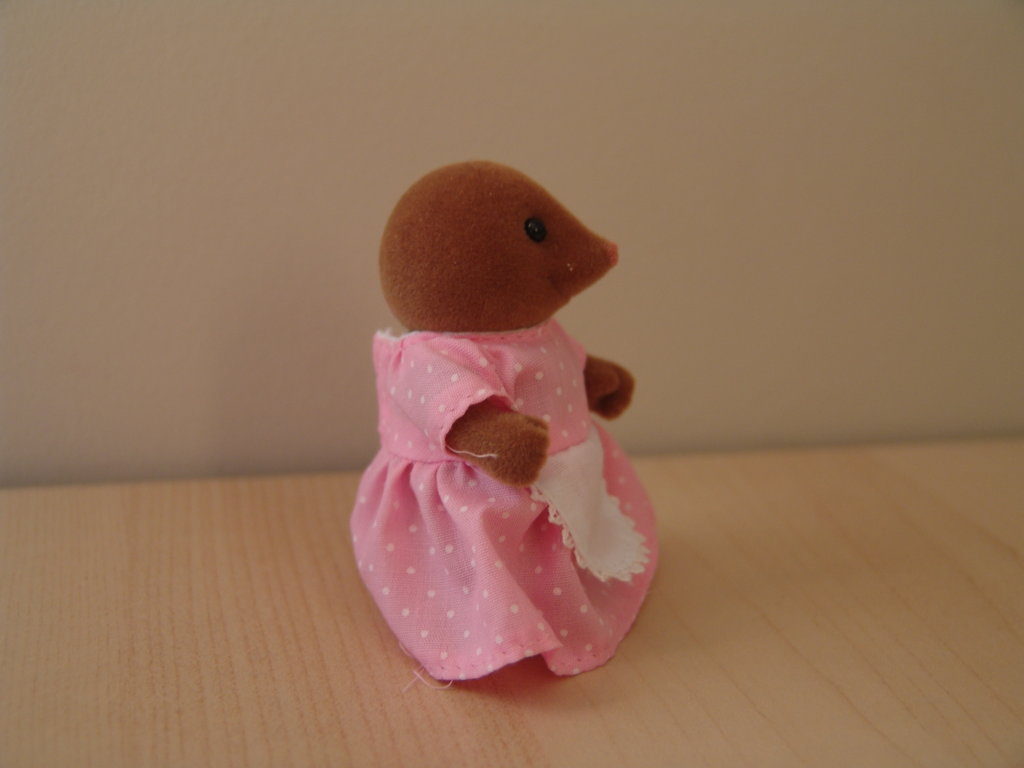 From the isde, you can see the shape of her head very well. Do the Clearwaters have the same mold as the McBurrows? I really want to get the McBurrows as well sometime so that the clearwaters will not be the only animal which lives underground in my village.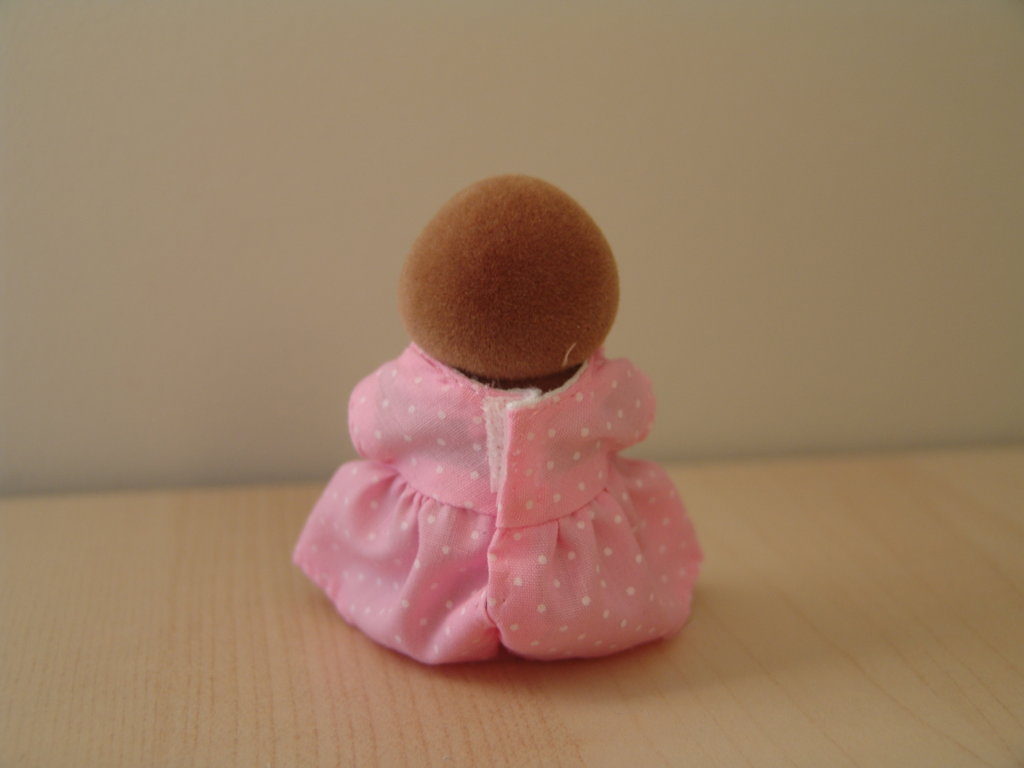 They have no tails which means that her dress can close properly, yay!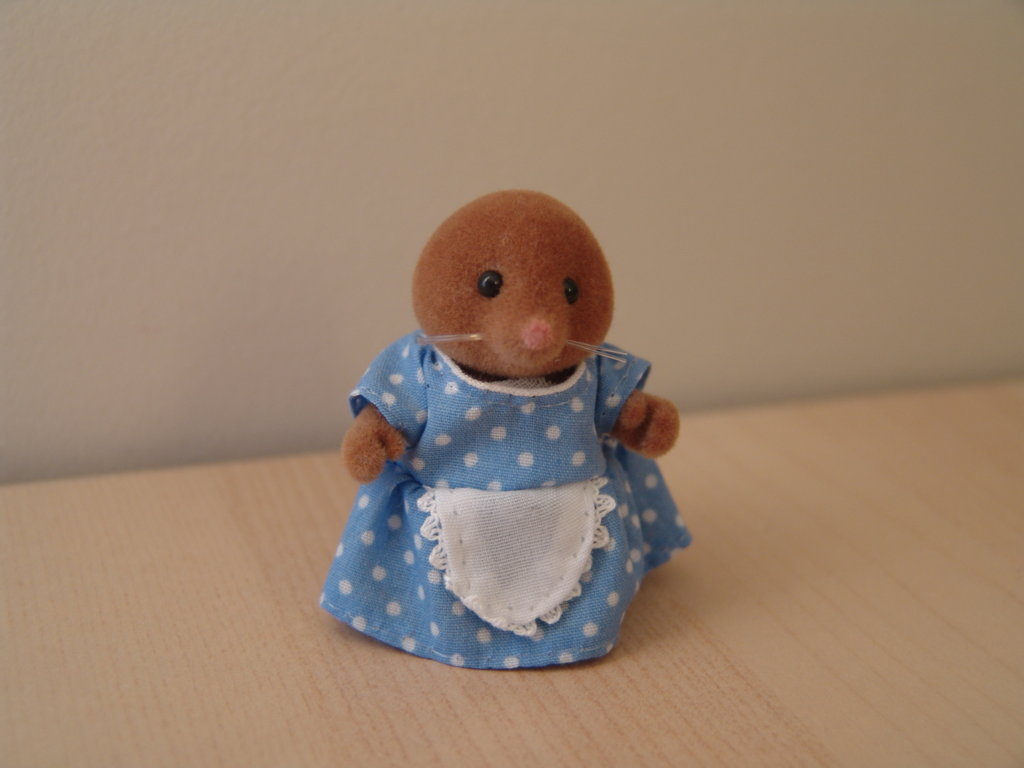 Sybil's daughter has the same smiling mouth and warm eyes as her mother has. I absolutely adore the Clearwaters pink noses, they are just too cute! She is wearing the same style of dress as her mother but in blue which i also find very cute. Somehow she reminds me of Alice in Wonderland, am I the only one?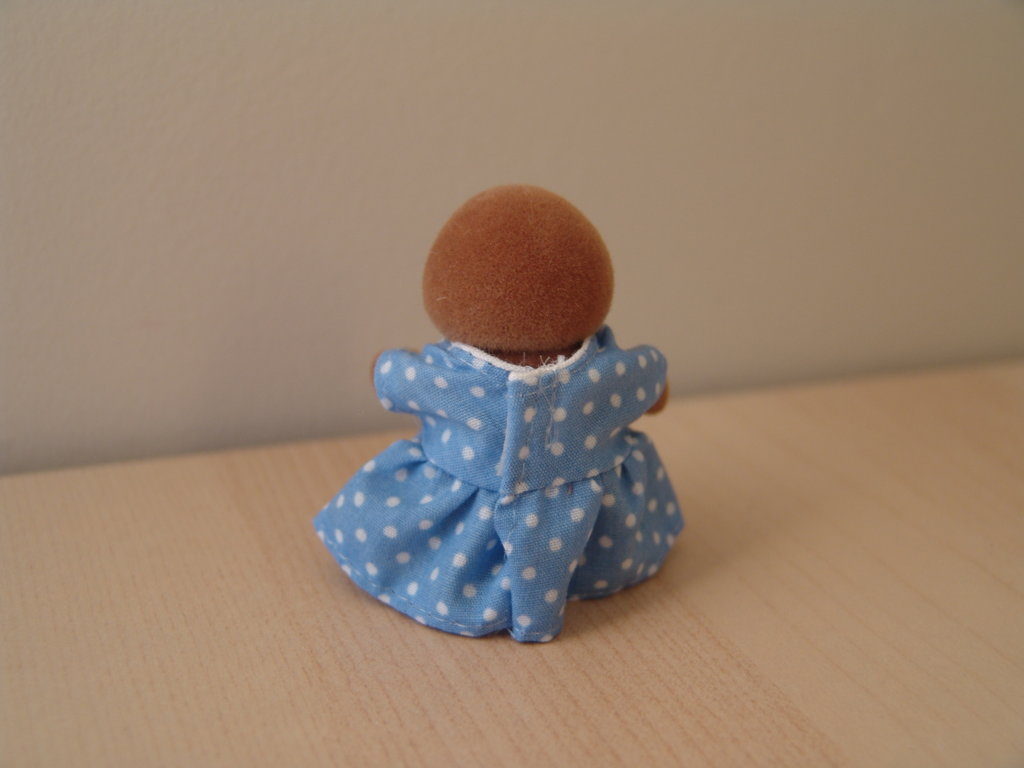 Her dress also fits snugly at the back.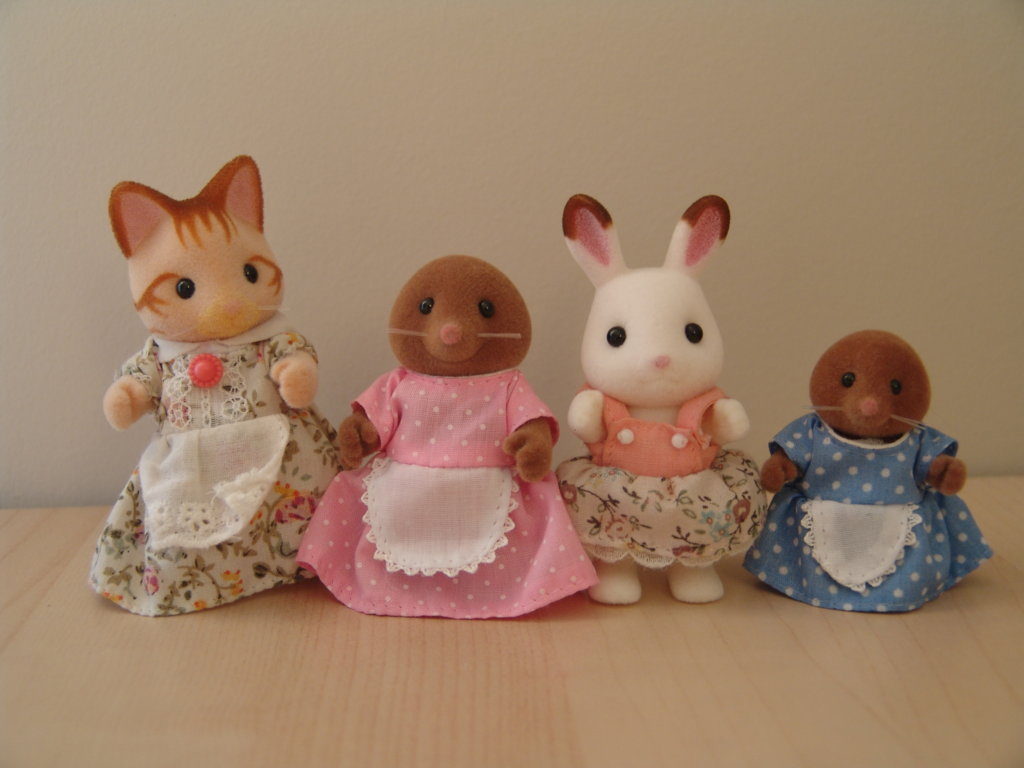 As far as size is concerned, they are smaller than the other main SF animal molds. Mother Sybil is the same height as child Mimi Appleseed!
Here the two ladies are and about to sew. Overall, I really love this it and recommend it to anyone!
---
Hello! Today, I have decided to post this review rather than an introductory story because the weather didn't want to cooperate these past few days to take photos. Today I am aiming to plan out my Christmas countdown 2017 which is very exciting! You might remember that last year, I also did a Christmas countdown which was stressful at times but amazing at the same time. This year I am not entirely sure what I am going to do. The only sunny day is tomorrow before the first so I am trying to be organized and plan as well as complete the last of my assessments for school. Talking about school, I sat an ICAS English exam two terms ago and we got the results back yesterday, I am in the top 13% of people who completed this test (It was optional so I am guessing only smart people did it) in New Zealand and Australia! I am so proud!
How are you spending the rest of you weekend? Whatever you are doing, I hope you have fun!
Emily