Dappledawn Rabbit Family
Herbage Dappledawn
Herbage Dappledawn is a warm and loving father who always has a big smile on his face. Family means everything to him and he spends as much time as he can with his wife and two children. Taking walks in the countryside, reading and gardening are some of his favourite things to do, well, especially gardening. He has a veggie patch where he grows the finest vegetables which he sells in the village.
Theodora Dappledawn
Theodora Dappledawn is as warm and inviting as her husband! She loves having visitors around and never lets them leave without a slice of her delicious pies or scrumptious cakes. Needles to say, everyone always enjoys their visits!
Radish Dappledawn
Radish Dappledawn is a kind and considerate boy who likes to keep to himself most of the time but when he has a good idea he will speak up and share it as his ideas are often brilliant! Painting and drawing are his favourite things to do as well as writing stories. One day he wants to publish his own children's book with his own illustrations to go with it.
Tillie Dappledawn
Tillie Dappledawn is similar to her brother Radish but prefers reading over writing the stories themselves. She gets on very well with her teacher, Aristotle Treefellow as he shares her love of books, well, Aristotle loves books a tad more but they still get along splendidly.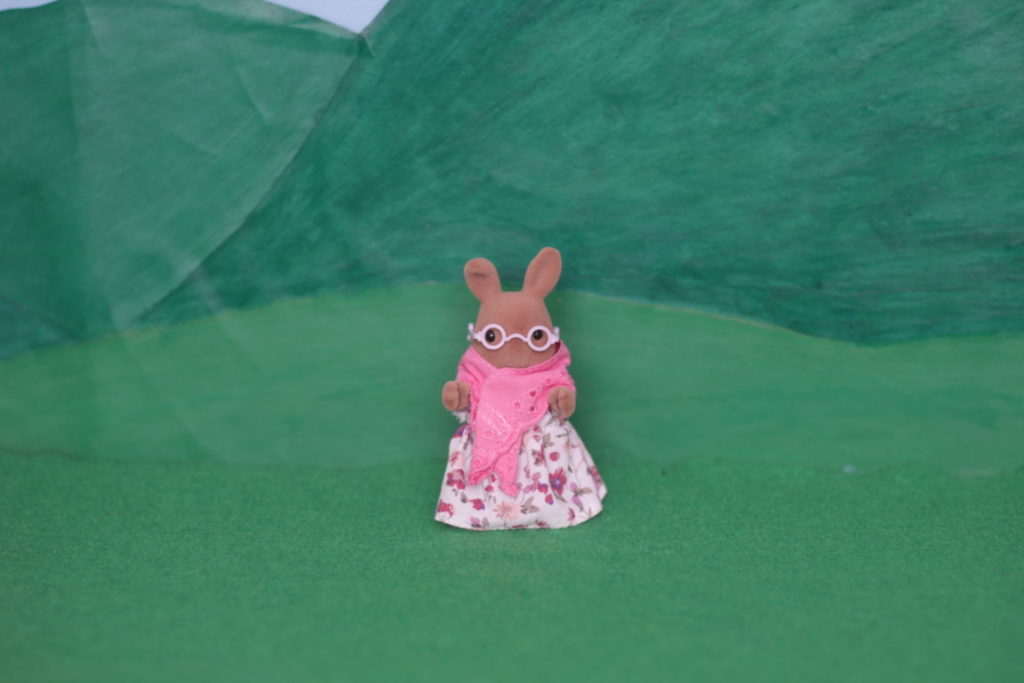 Hazel Dappledawn
Hazel Dappledawn is a very kind old lady who loves knitting for her grandchildren and anyone in general. Of the seasons, she likes autumn the best as it is cold enough that she can wear he pink shawl which she loves but it is not too cold. The masses of golden leaves on the ground is another thing she likes about autumn, the colours are always so pretty at this time of year.
---
Here are the family descriptions for the Dappledawn family! For more descriptions you can look at the "Meet the Critters" page. I will post the newspaper article today too!