"Allright now, here we are going to open this lovely new shop to our village."Mayor Trunk announced, " Yes, I know the shoe shop is not new to us but the sewing bit is so therefore we should still give this shop a nice welcome."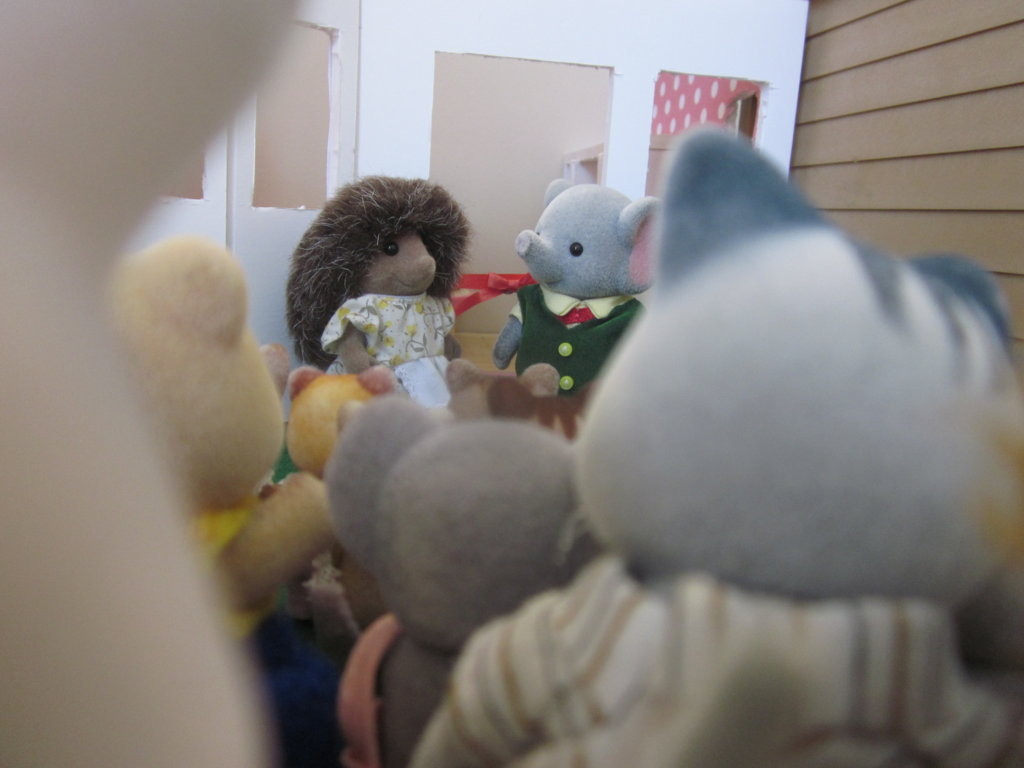 "Now here is Rebecca or Mrs. Bramble who owns this store and this store would have never been built if it was not for…" (he waved to a group of men)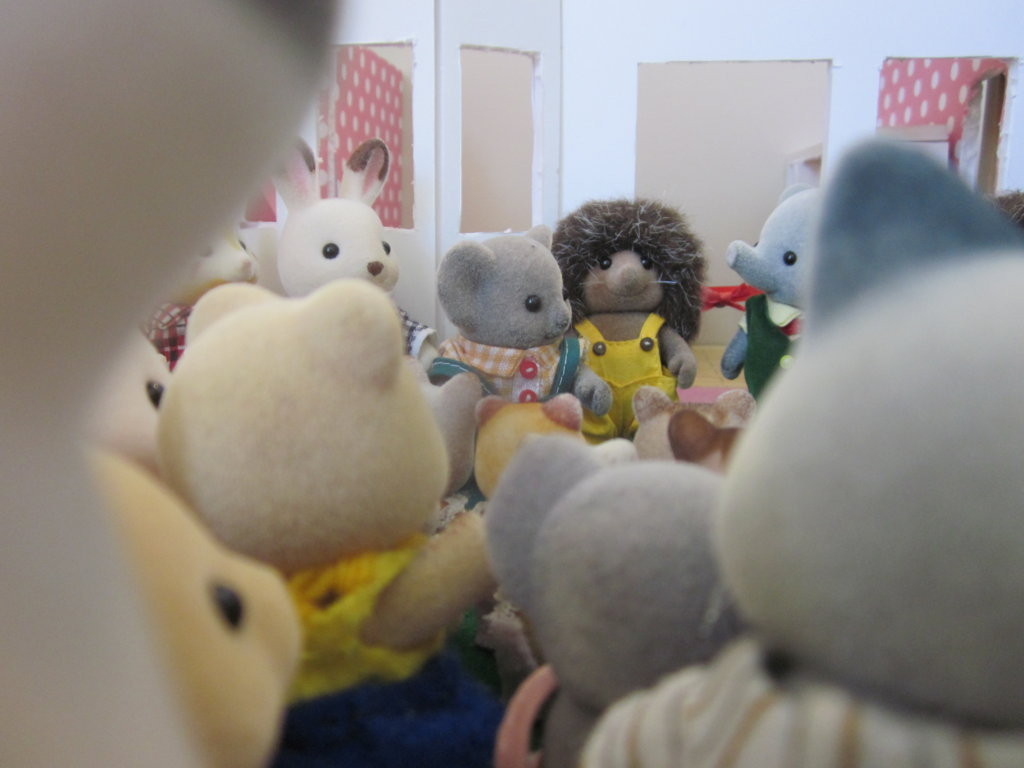 "for our dear builders, architect and furniture maker, I would now like to use this oppotunity to say thank you to your for giving up your time aaaand " (It was obvious that the small speech had been well practised)
"If you will do the honours Rebecca" There was a loud snip as the ribbon in the entrance way was cut, the whole village cherred.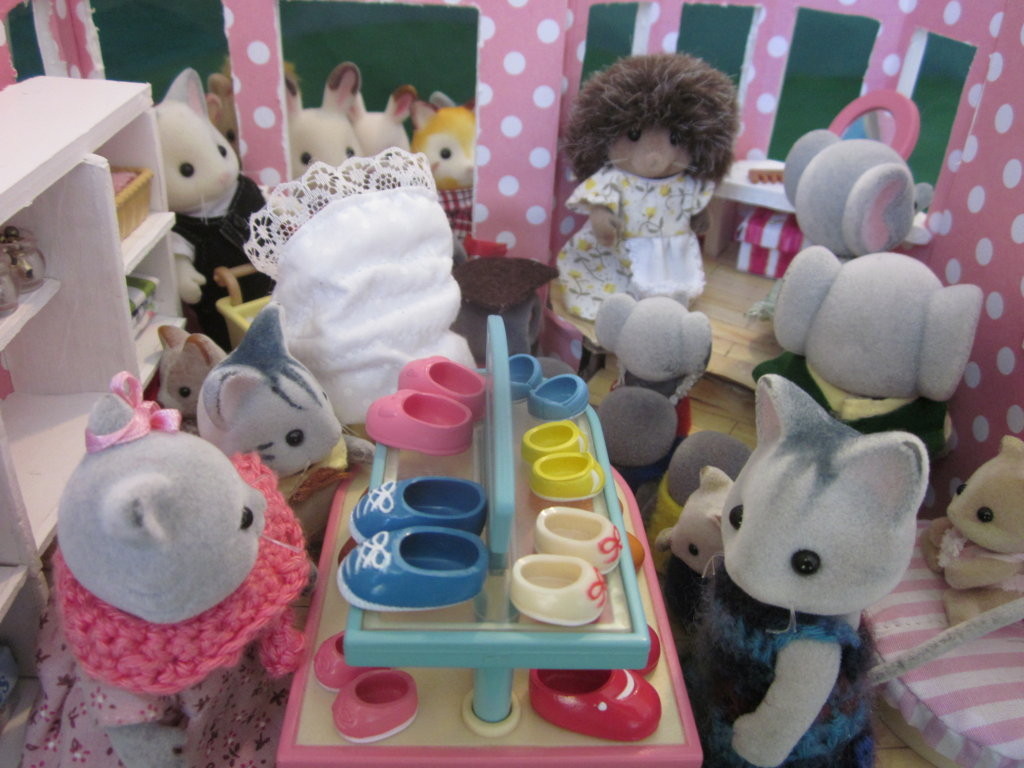 After another short speech, the village streemed into the shop.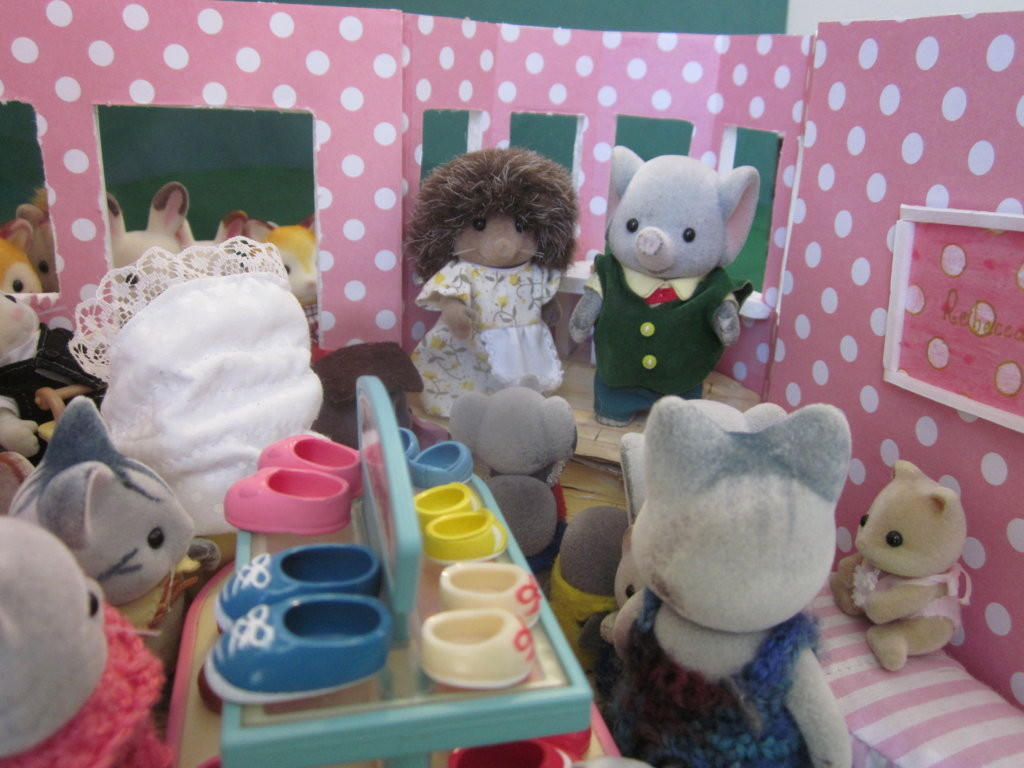 "Attention please!" Mayor Trunk shouted into the very large amount of sylvanians in the shop, "two families at a time or three smaller ones in the shop at the sama time other wise there is just too much chaos."
As some of the villagers left the shop, Arabella Treefellow aproached Rebecca, "Um, do you have shoes to fit me?" she asked uncertainly,
"Yes, I will have something."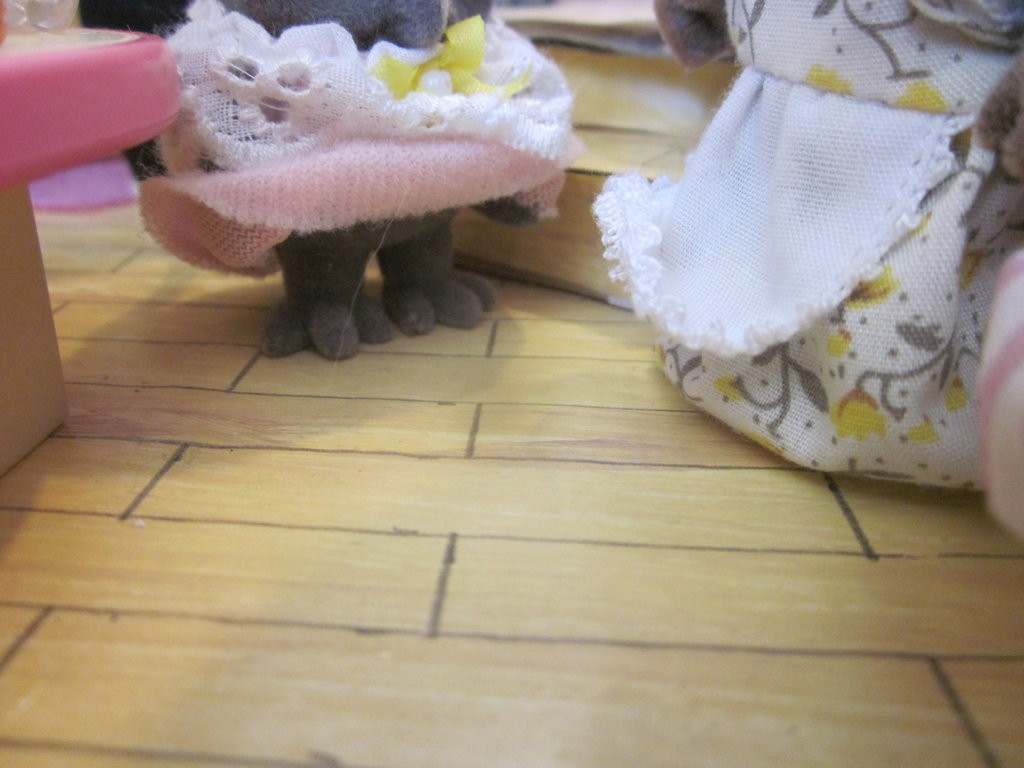 "Now you will be size-oh, um, well, it will, um, let me see what I have" Rebecca said, blushing as she went to see her husband.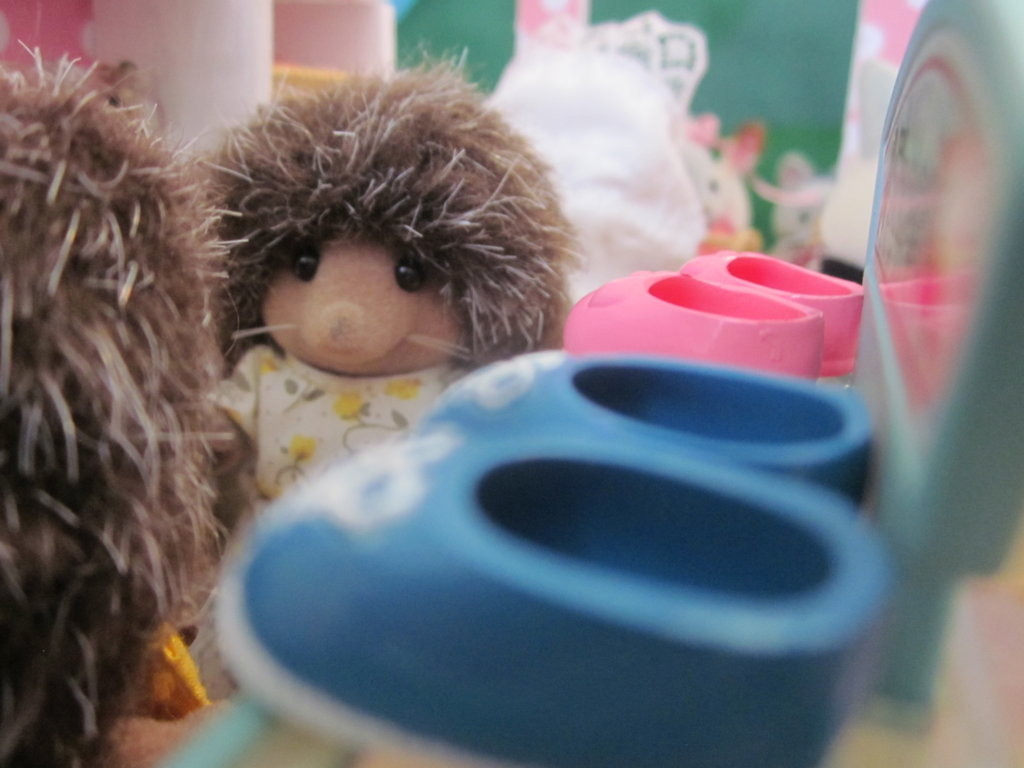 "Arabella has, um, well, different…"
"Feet? She could just wear slippers couldn't she?" Eric replied.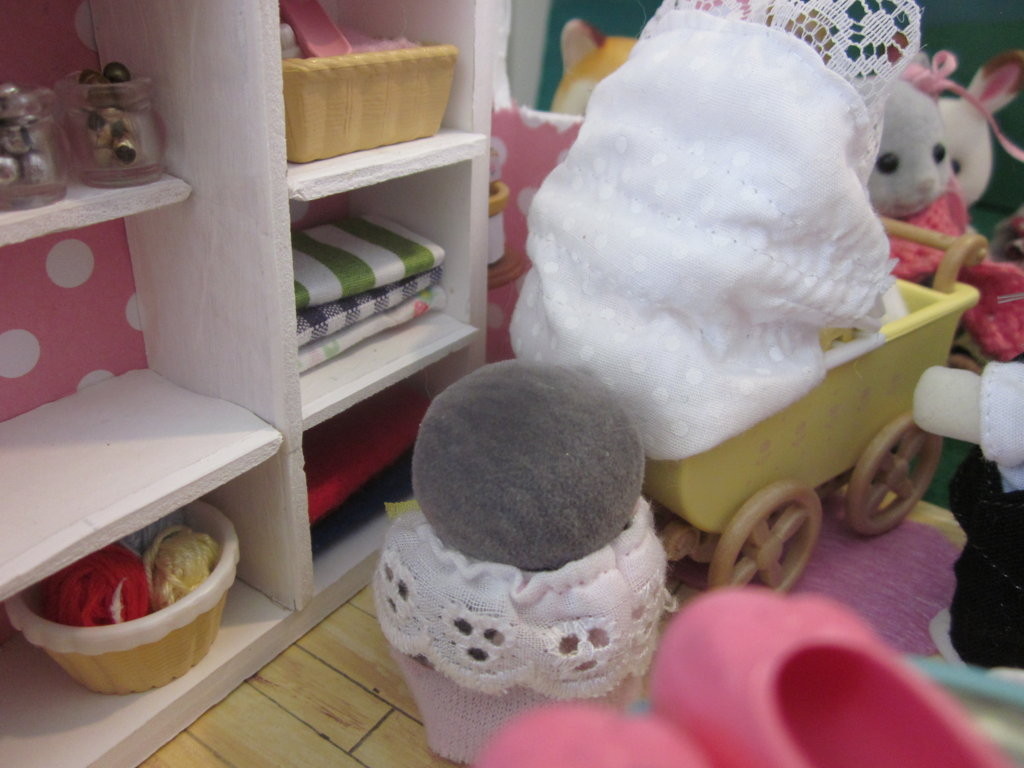 Taking a deep breath she went back to Arabella,
"Well I think we do not have shoes your size" she began when Arabella interupted,
"Thats all right, I knew you would not, I was just testing you!" she laughed,
"Arabella! Well, you can however have slippers made for you so you" Rebecca said, leading her to the fabrics, "have red or blue to choose from though we can order some other colour aswell."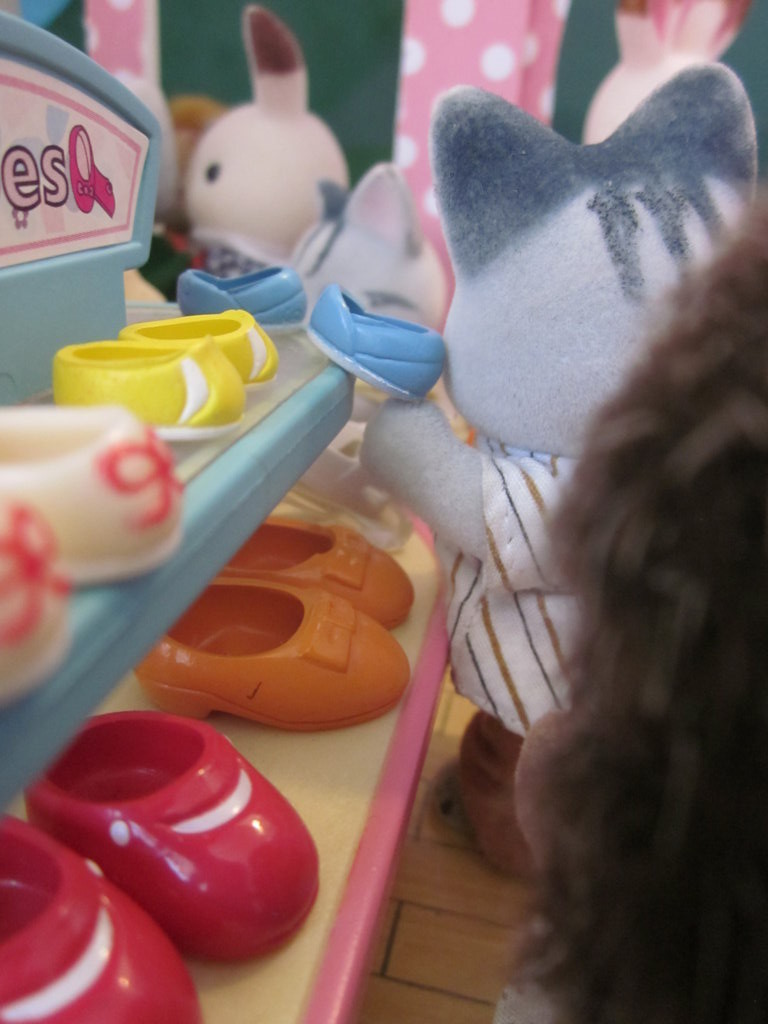 "Ashton! I think I have found you the perfect shoes!" Perkin Fisher called, Rebecca tapped him lightly on the shoulder,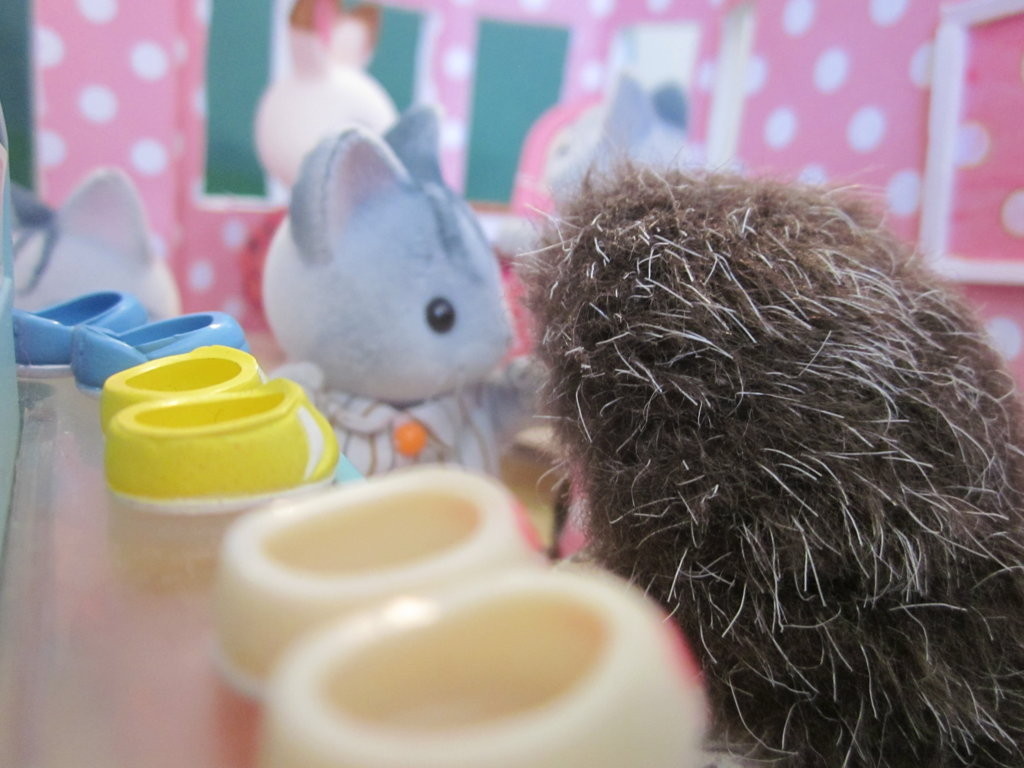 "Ashtons ten isn't he, so baby shoes are not going to fit him unless he has a four year olds foot size"
"Oh, how humiliating! I am dreadfull with things like shoes, I must be carefull next time I come here, I might be the laughing stock of the village!"
Still CChuckling, Rebecca handed the box of pink shoes to Marie McPurr and shortly afterward the shop was deserted.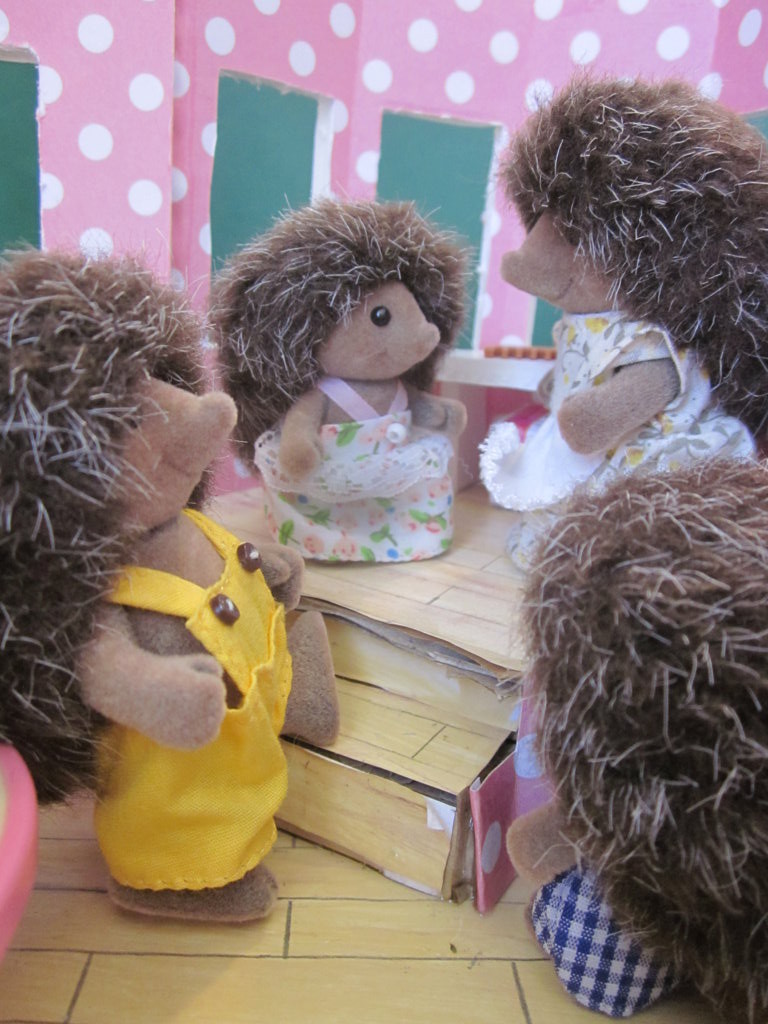 "I am so happy for you!" her daughter said to her. All the family was happy for Rebecca though secretly Anna and Maxi would have liked a toy shop better.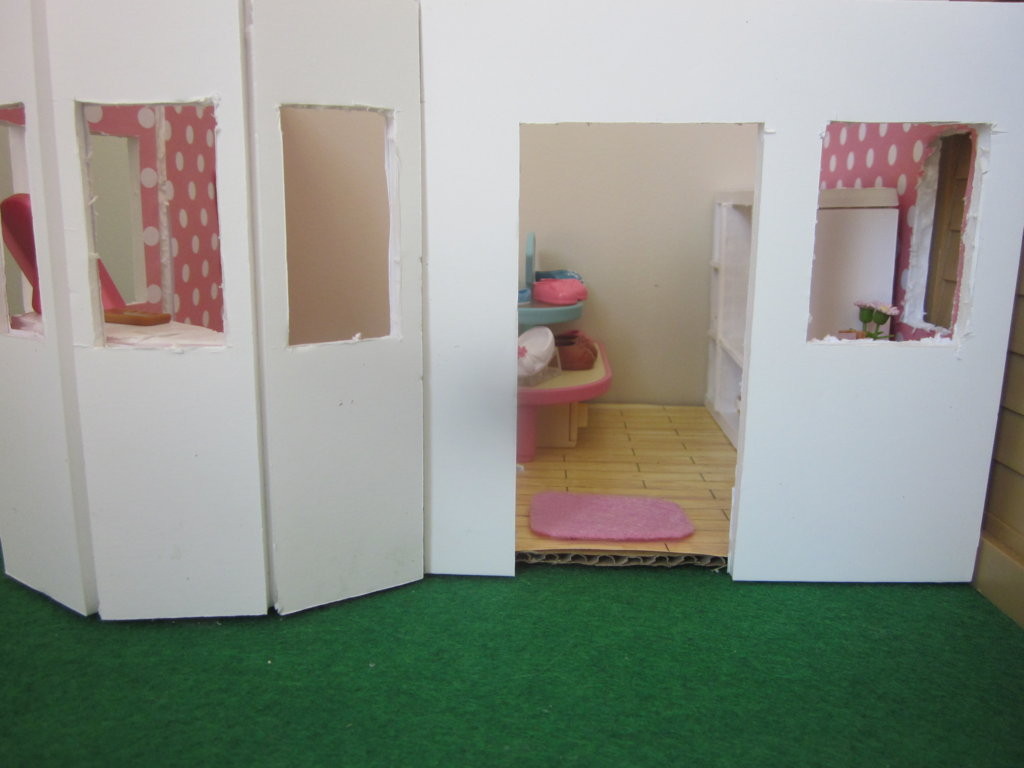 —————————————————————
What do you think of the shop? I rather like it =)
Emily