For todays post, I am doing a bush tutorial which I hope you will enjoy and be able to re create in your village. This is my second plant tutorial after my tree tutorial here. I hope to do more when the thyme plant is bigger, it was very hard to find plastic foilage so I experimented and found thyme also to be very good.
Materials:
– Cheap Fimo, play doh or clay
– PVA glue
– Dried thyme cuttings
– A flat surface covered in cling wrap to stop it sticking to the work space
– Scissors
– Patience, precision and speed!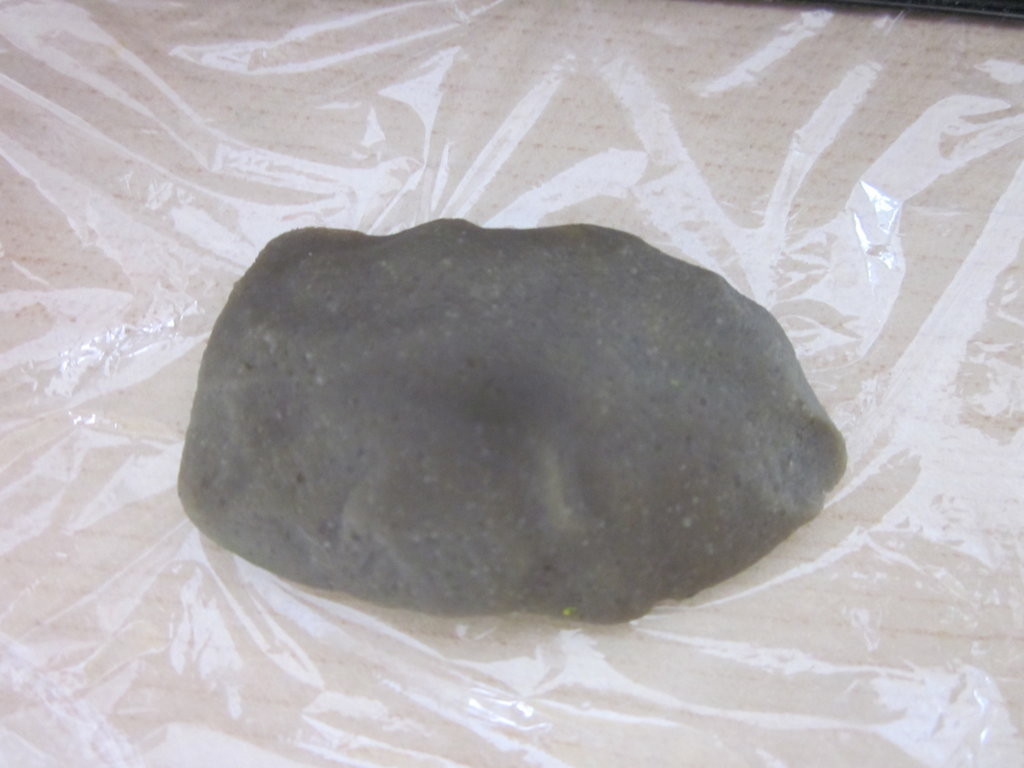 Pat your fimo or something similar into the shape of your bush, at the middle it should be amout one centimeter high. I chose a darkish base since when you are finished there is nothing worse than a white blob thing where your bush comes out of.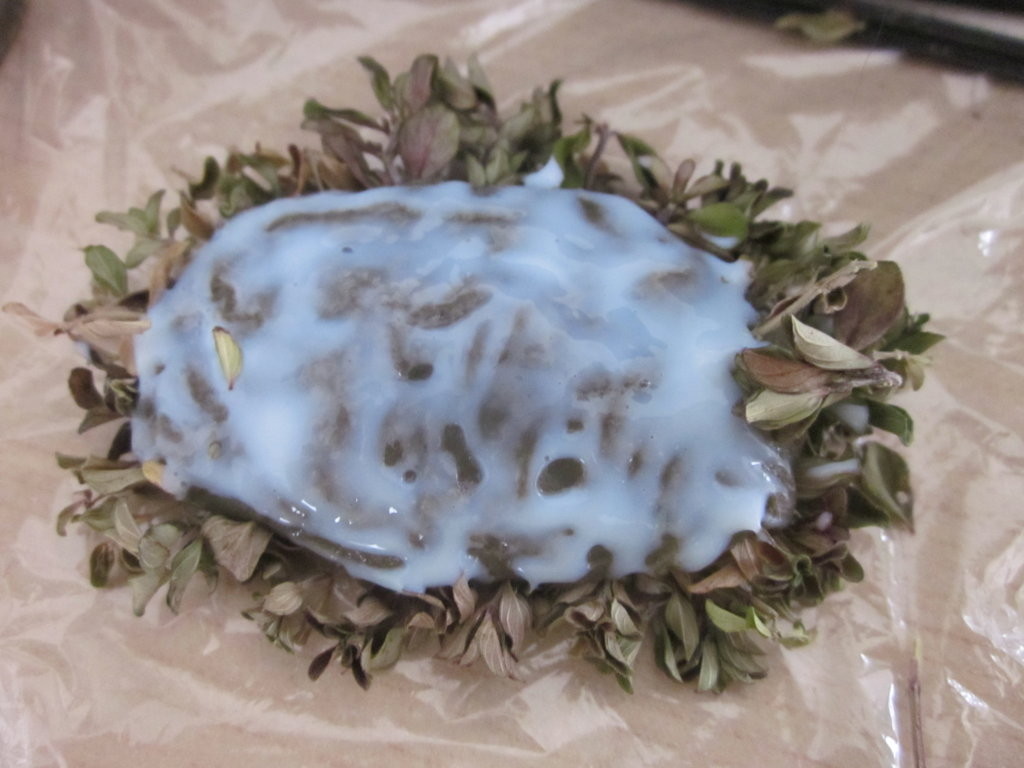 Spread your shape with PVA glue and poke in tiny cuttings at the bottom, the cuttings keep getting bigger as you reach thre middle. I am sorry that this is the only other tutorial picture but unfortunatly it is quite a sticky procces and I had to run to wash my sticky hands before I could take the photo. This PVA glue dried really fast so this is where your speed comes in.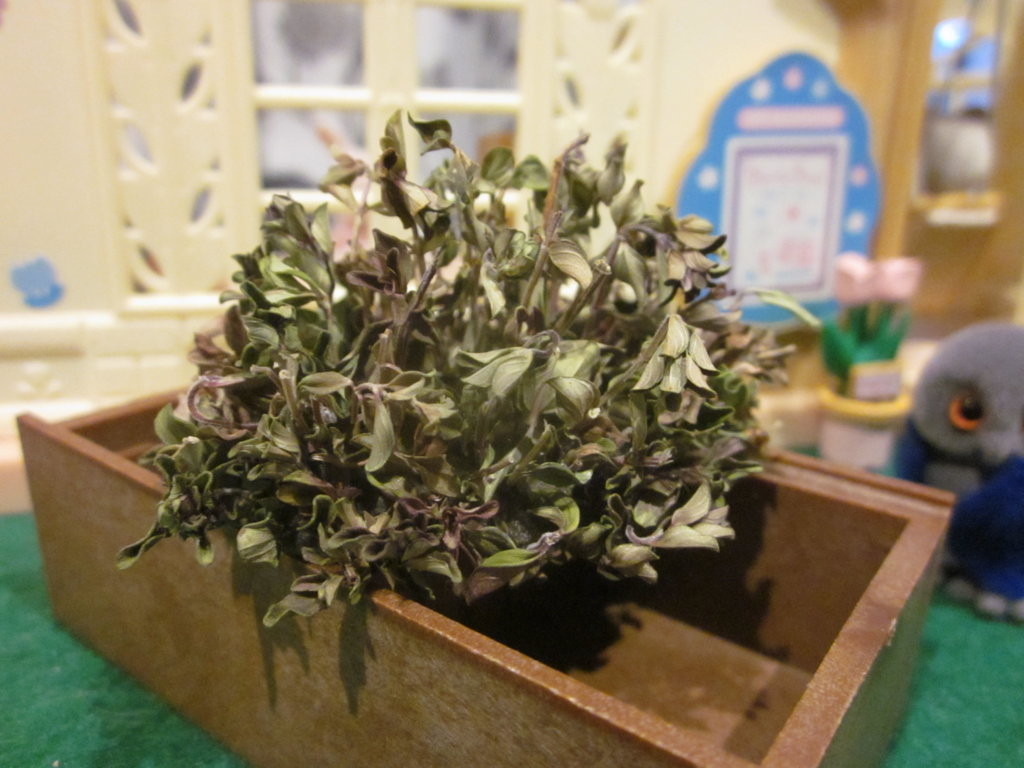 Before the PVA dries, sprinkle thyme leaves into your bush to make it look thicker and cover clay or fimo or play doh. Let it dry and you can put this bush in your village!
---
This was a tutorial which I made up months ago and since then the thyme has faded quite a bit and I am probably going to go over the bush with a bit of green spray paint. Unfortunatly this is the last quick tutorial thursday of the month since the next thursday is september the first!
Emily