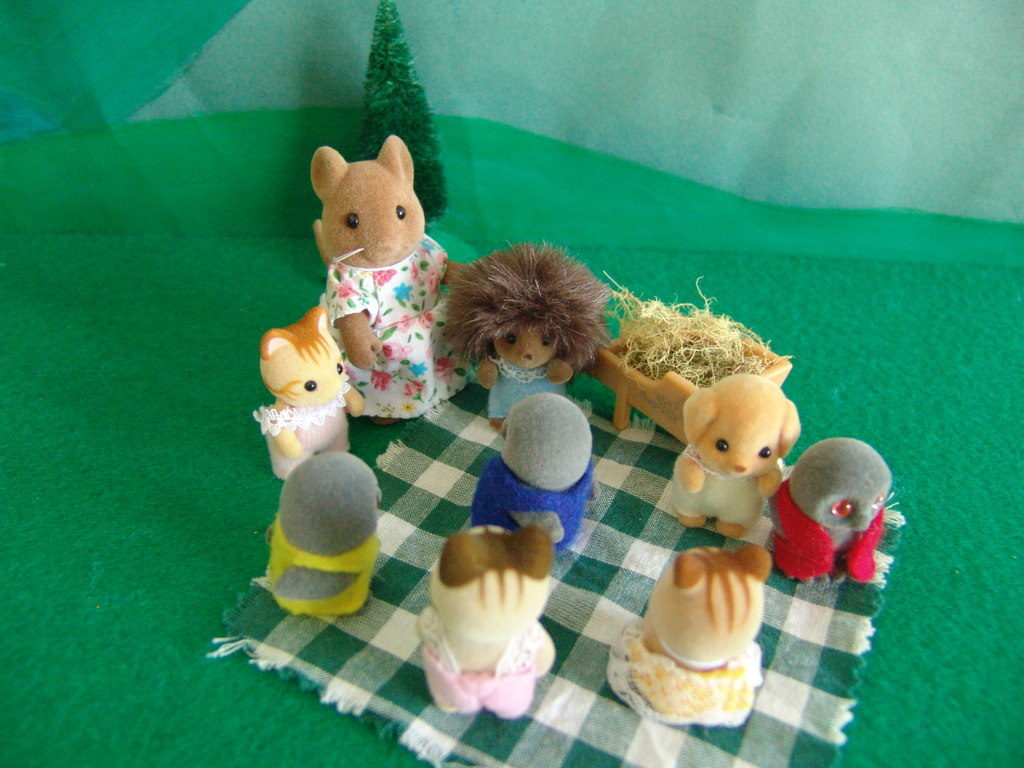 Tabitha Hazlewood looked around her, so many excited children were chatting to one another as she led them to a little clearing in the woods. All the little ones were excited because Grandpa Cottontail or Mr. Cottontail as they called him, would come and teach them how to make Easter baskets for the Easterbunny to lay his eggs in.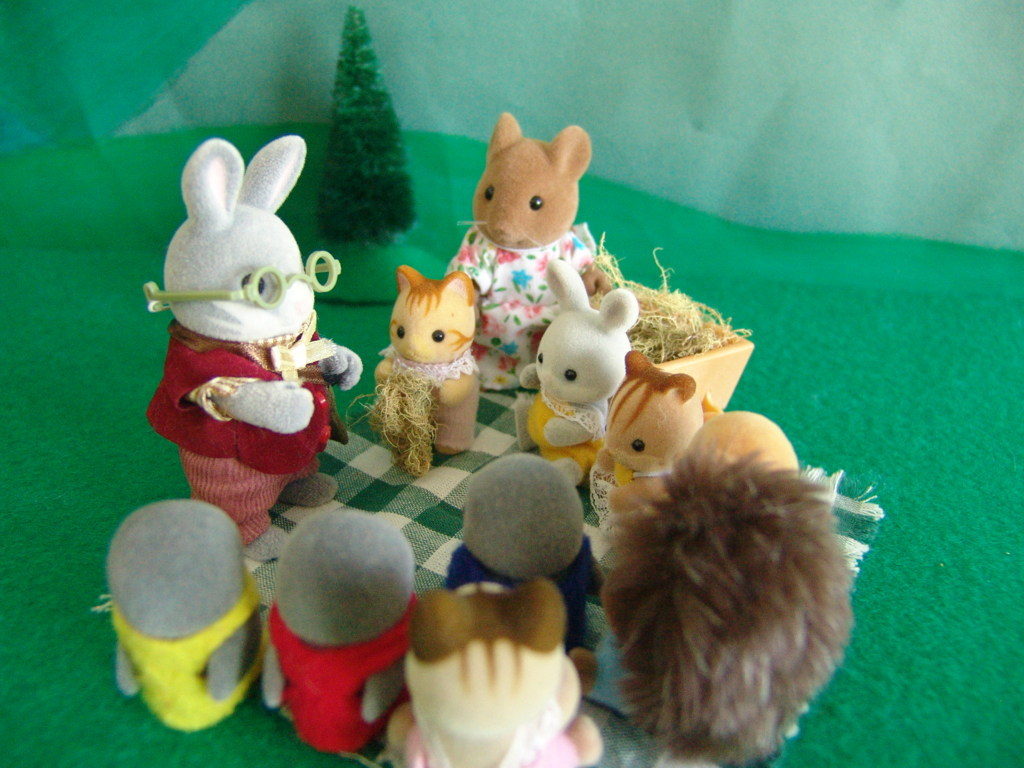 Finally, they spotted two figures on the horizon, Mr. Cottontail and his grandson, Charlie.
"Quieten down children! Poor Mr. Cottontail will feel quite overwhelmed with all this chattering!" Tabitha called.
Immediatly, the chattering went from shouting to quiet whispers. Mr. Cottontail approached and Charlie ran to his friends.
"Hello children!" Mr. Cottontail exclaimed, looking at the eager faces all around him.
"Hello Mr. Cottontail" the group chorused.
"Sit down little ones, who would like to be my helper?"
Everyone put their hands up at once, just like they were taught to by Mrs. Hazlewood, all of them wanted to be a helper! Mr. Cottontail selected Emily Beaman and the little girl glowed as she got him a bundle of plant material.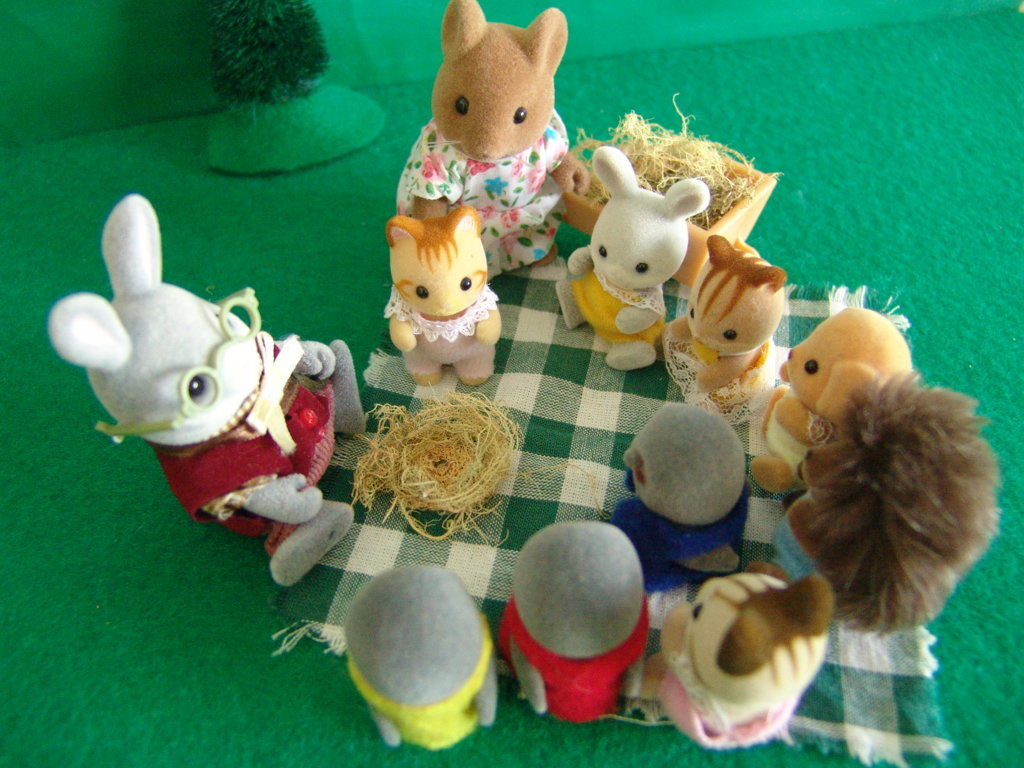 "So, first of all, you want to squish it down like this.." he instructed, demonstrating. Soon, he had a lovely little Easter nest.
"Now its your turn!"
Everyone quickly got into pairs and Tabitha handed out the materials to the children, who were eager to get started, after all, Easter Sunday was two days away! The children soon had all of the materials and started to make their Easter nests while Mr. Cottontail and Tabitha floated around, helping.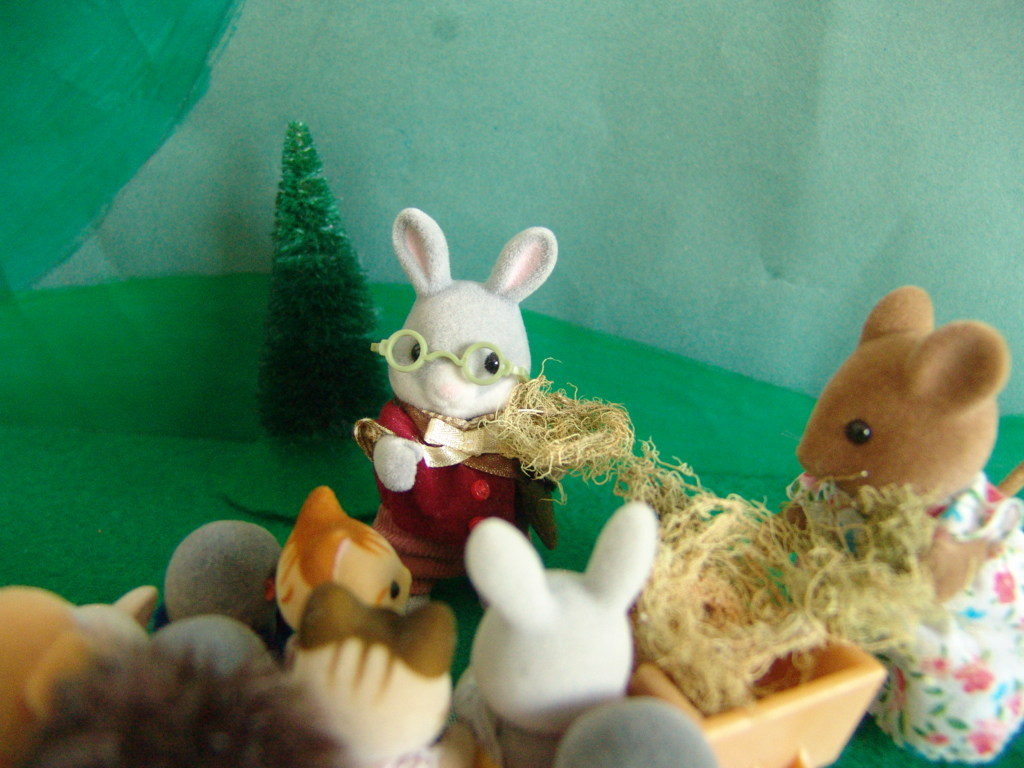 "Wow! These look amazing!" Mr. Cottontail and Tabitha exclaimed when they collected up the nests and put them in the wheel barrow.
Just then, Grandma Cottontail arrived, she had been helping Sorrel prepare her carrot pie.
"Shall we teach Mr and Mrs. Cottontail our special Easter dance and song?" Tabitha asked,
"Yes! Yes!" came the answer
"One hoppy bunny comes dressed in green,
When we wake up he has already been,
Hop and Hop,
Easter Egg!
Hop and Hop,
Easter Sunday!….."
---
I am so excited for Easter, I need to go and plan my story….
Emily