The Cottontail rabbits awoke to another wonderful morning, the sky was cloudy but Henry Hazlewood had said that it would clear up. Aaron was boiling the kettle, ready to make tea for him and his wife while their three children made their beds upstairs.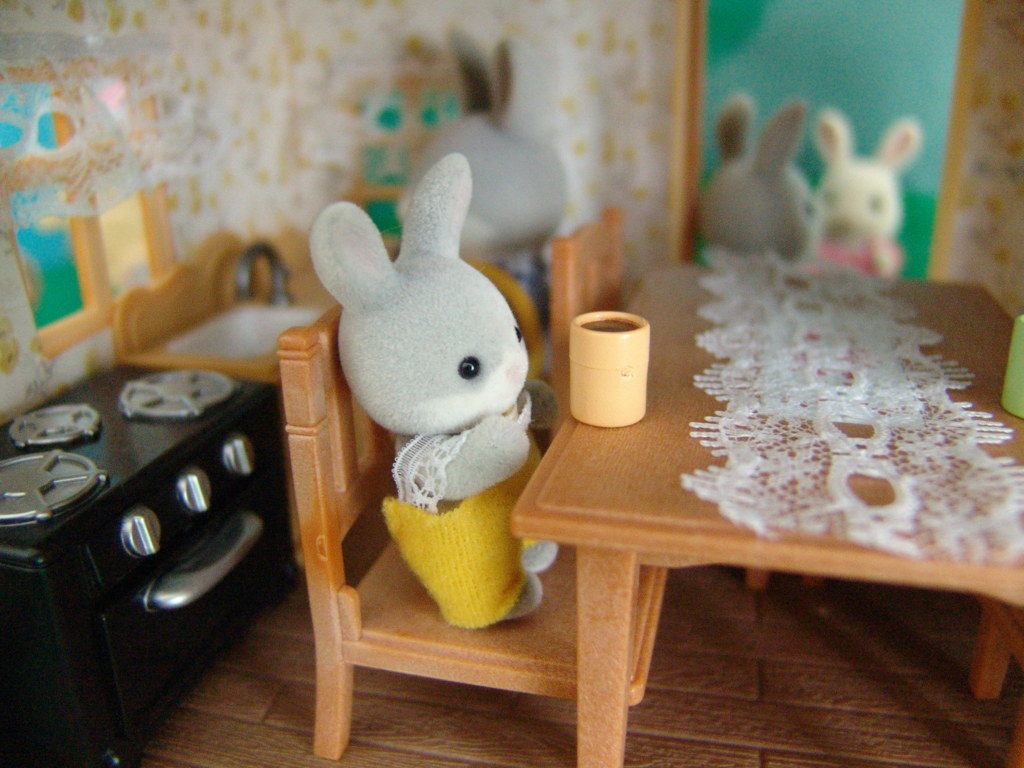 Little Charlie had some nice hot cocoa with his brother Peter. As Willow sat down, there was a knock on the door. It was Rosie Buttermilk, Willows friend, who had come to pick her up for the flower gathering that they had arranged at school the previous day. Grabbing a piece of rabbit shaped toast, Willow ran after Rosie.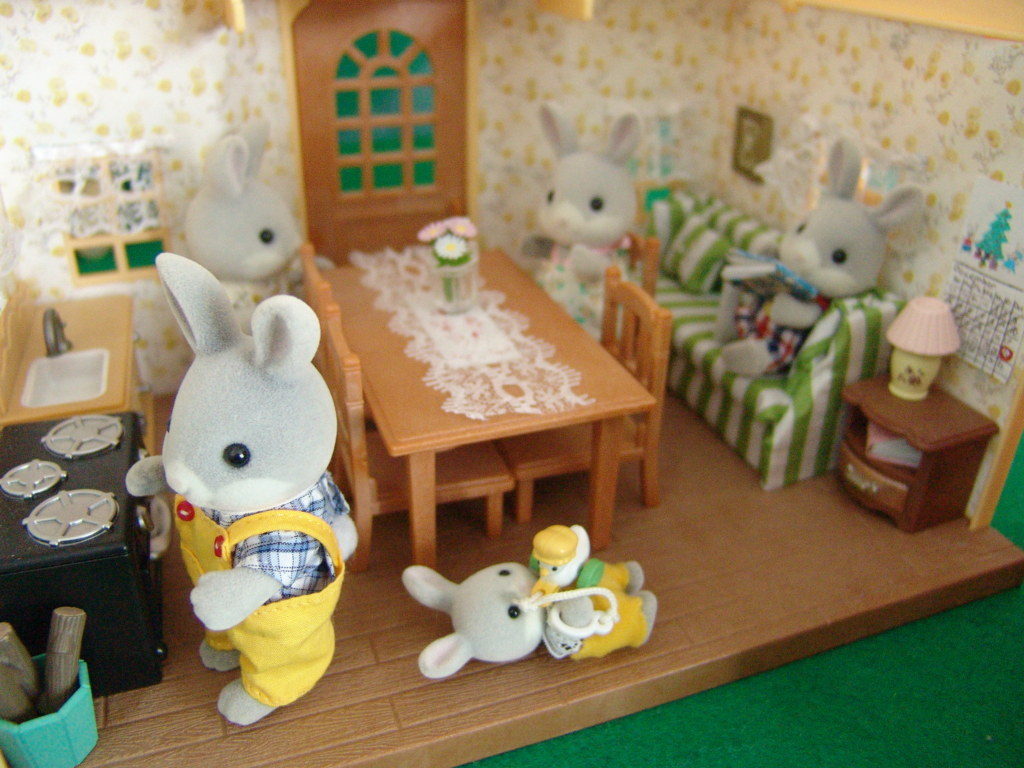 Sorrel Cottontail had come back from her morning shop to find Willow already back from her flower gathering.
"Why? Willow, I thought you would be gone for two hours at the least!" she exclaimed
"I know mother, but you see, Melinda Cakebread has to help plant some flowers for the flower garden and then she has to help to spring clean" Willow replied unhappily, "But, I did pick some daisies which were growing at the side of the Bakery" she added quickly. They both entered the house.
"Now don't they look lovely?!" Sorrel commented, seeing the pretty flowers that Willow had collected.
Willow hunted around the house, trying to find a vase to put her flowers in, unssuccesful, she settled on the glass jug from the blender and put the flowers in that.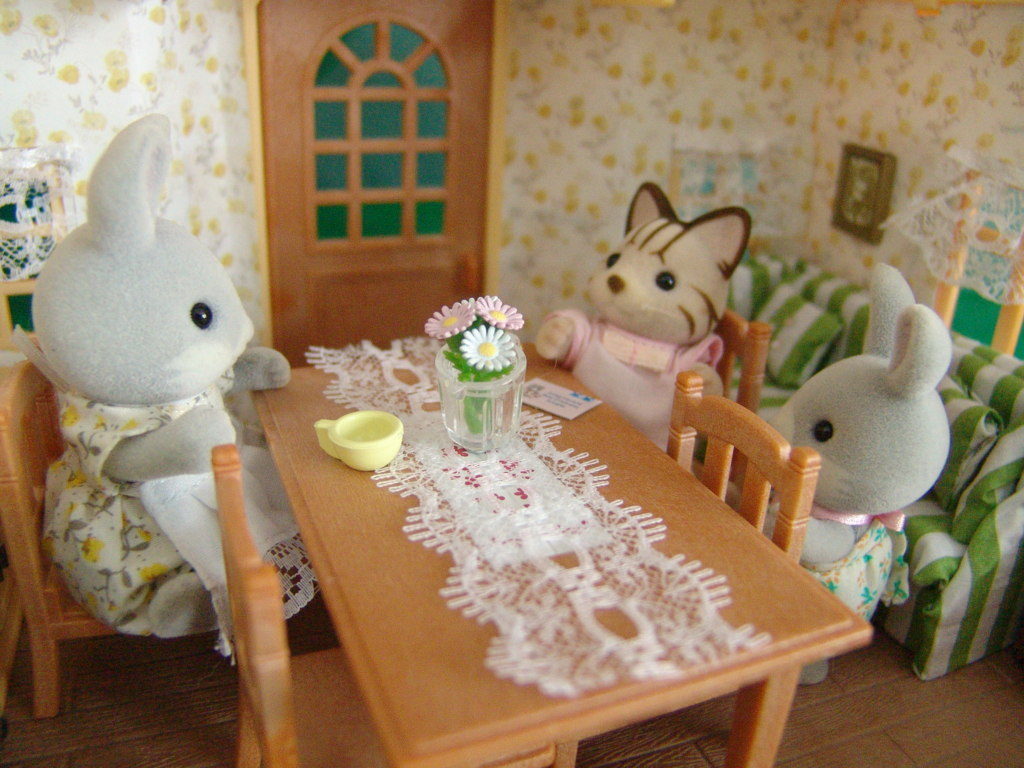 "Hello, Hello!" said a friendly voice behind them, it was Lupin Macavity who was delivering the mail.
"Lupin, do sit down for a cup of tea!" exclaimed Sorrel, getting the teacups out. It was not uncommon that Lupin should pop in every now and then.
"So how are you?" she asked.
" I am very good, Mother has her hands ful cleaning and I shall take the three little ones to the playground to get them out of the way. Oh, and before I forget, there is a letter for you Mrs. Cottontail! All the way from Clover Creek"
"My goodness! It must be Mother writting all about their travel to the Island of Rut, have a nice day Lupin, your mother I am sure is waiting for you!"
"Bye Sorrel, I can come for tea another time"Lupin replied and with that he was off, to take the energetic babies to the playground.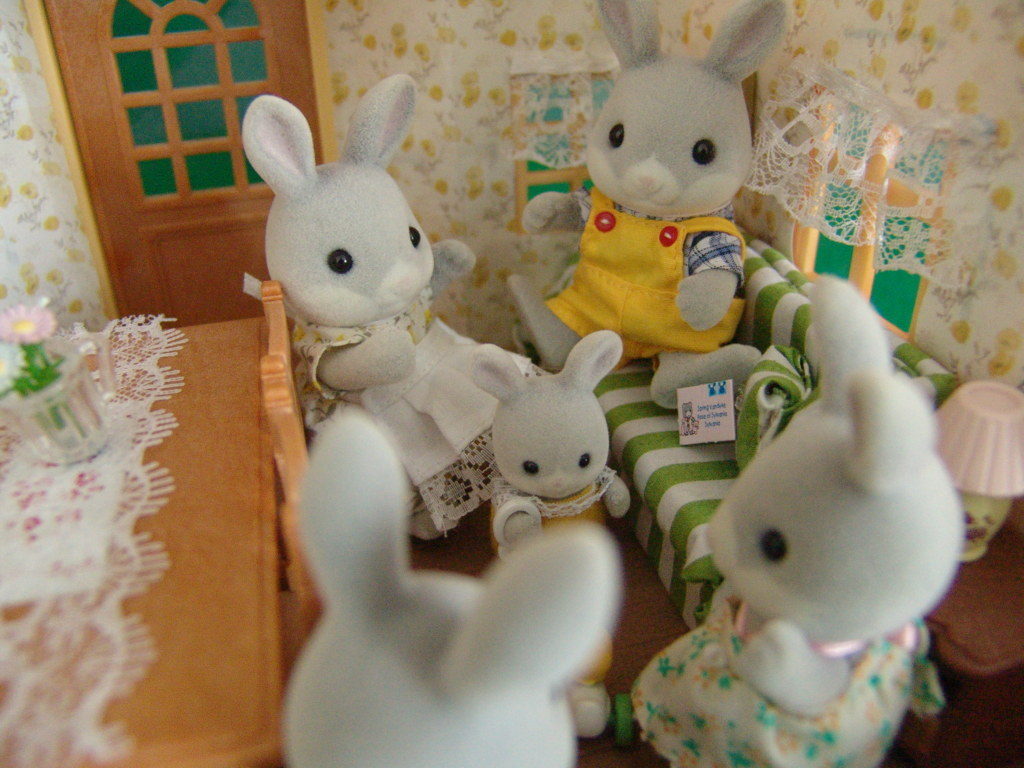 Sorrel sat down on the sofa and called all of the family together, they all loved hearing from Grandma and Grandpa.
"30.03.2017
Dearest Sorrel,
We had a splendind time on the Island of Rut, visiting all sorts of small villages, I made a new friend. Wonderful woman she is, Hazel Dappledawn, living with her granddaughter Rhianna in just a little cottage. My, Christopher said she made the most wonderful sandwiches he had ever tasted, I must say, they were very nice… Not quite as nice as mine ofcourse in my opinion.
How are you my darling daughter? And your family? I hear that there are some new villagers, Poodles I believe. Charlie sent me a most wonderful drawing.
Now for the exciting news, Christopher and I are moving to Dandelion Creek! Isn't that exciting? We are arriving on the 10th of April-"
"The 10th of April!" Aaron exclaimed, "But that's today!"
Peter mumbled something about an April Fools Day joke and Sorrel looked at him crossly.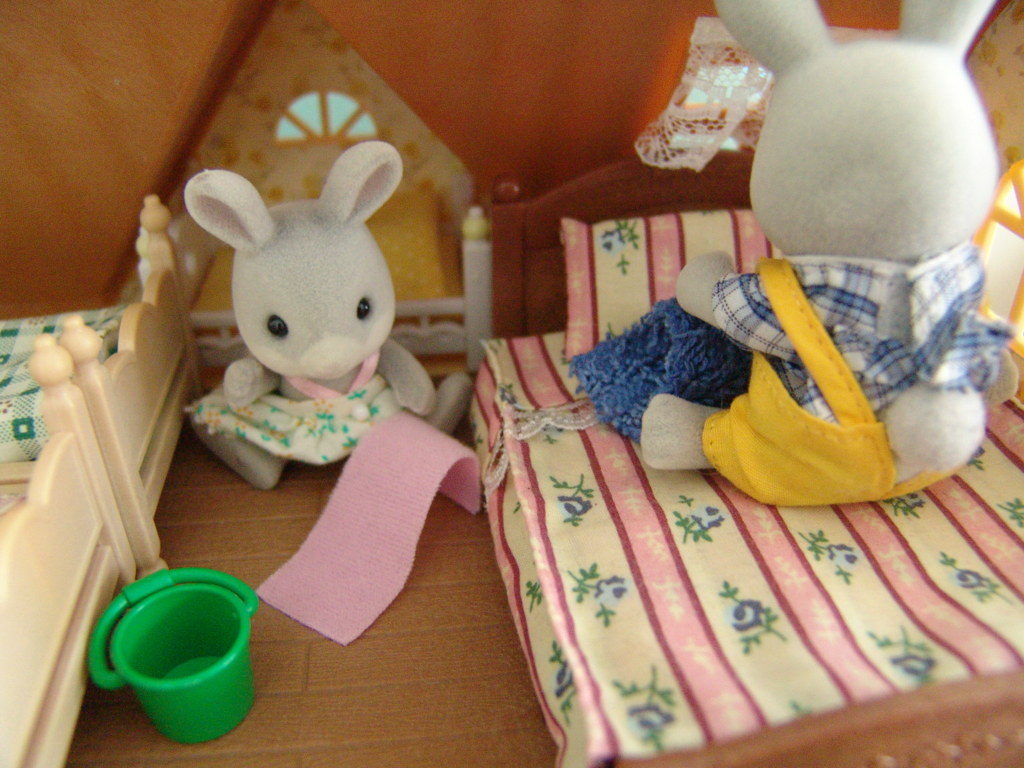 Very soon the whole family except little Charlie were busy claning the house. Willow scrubbed the floors upstairs and Aaron the windows.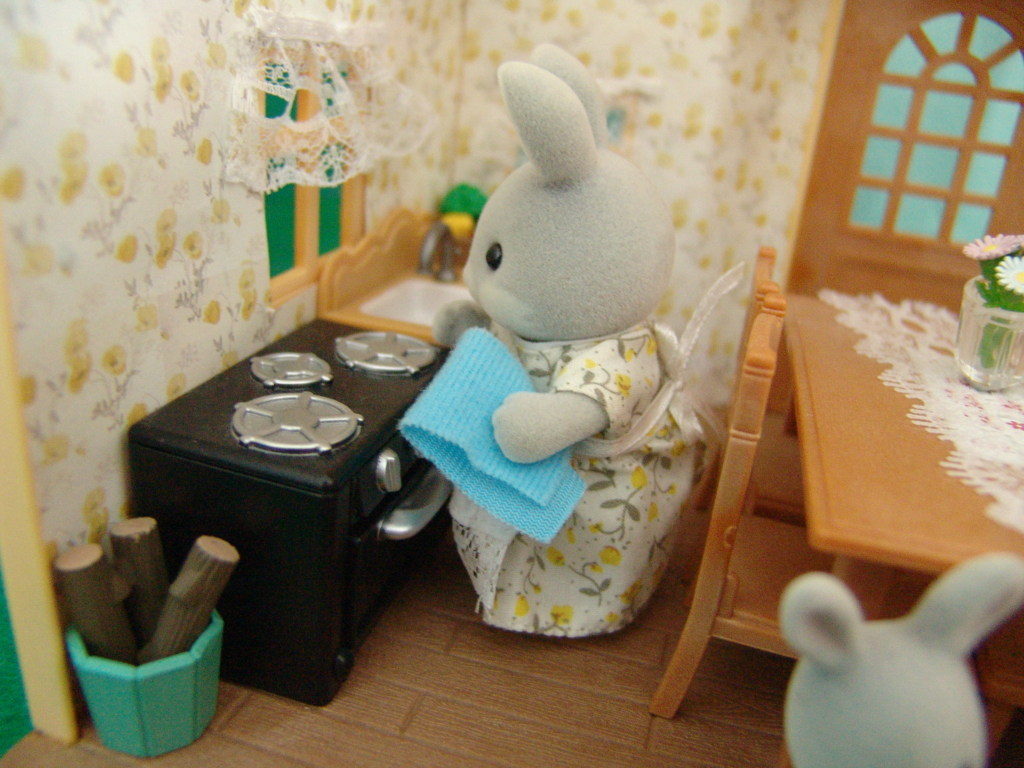 After making a delicious carrot cake, Sorrel cleaned the kitchen and polished the table and the oven while Peter went to get the washing in.
Soon, the whole house was sparkling and all of the cleaning supplies had been put away when there was a knock on the door-Grandma and Grandpa! The whole family rushed out to hug them. Catherine and Christopher Cottontail had arrived! The first Grandparents of the village!
---
I am sorry that I haven't posted that much. School is quite demanding but the holidays begin on Friday so I will draft a bunch of thigs so that I only have to publish them. I recently got these two of Trademe (Yay!)
Emily