It was late at night and all the villagers were already in their houses, all except the Buttermilks. Father Oliver, his wife Elisabeth, ten year old daughter Hannah and toddler Laura had traveled all the way from Sunflower Springs to come to live here. They had been happy there but wanted a change of scenery as it was long and flat.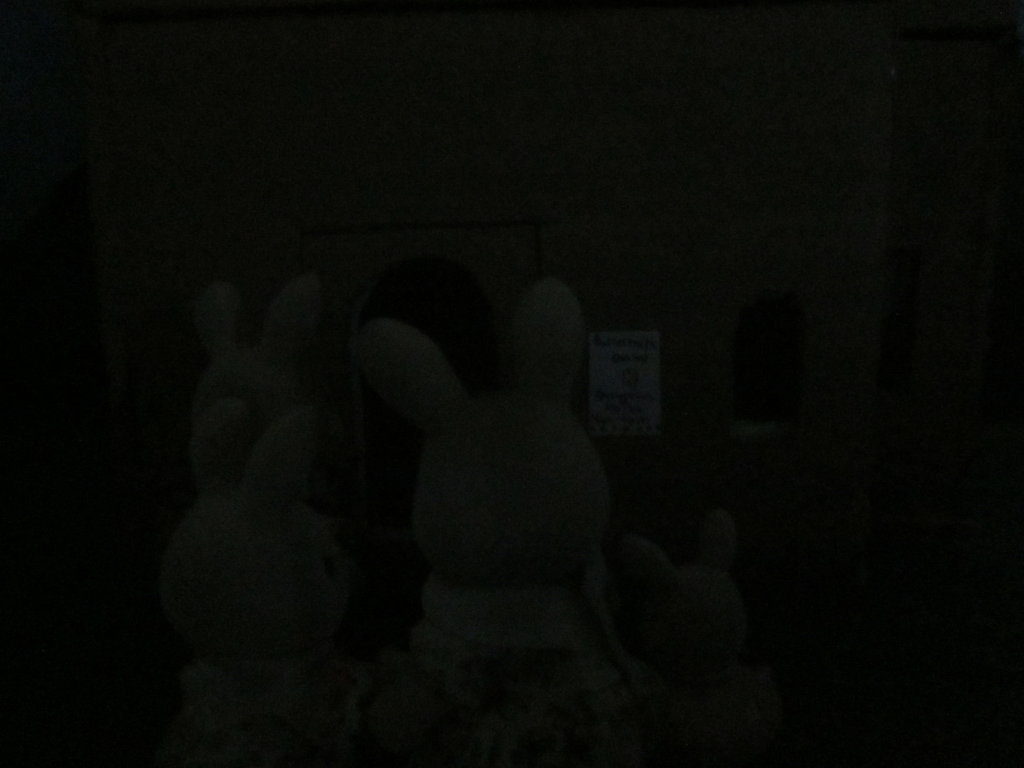 After walking three kilometers from the trainstation, their new house was a welcome sight.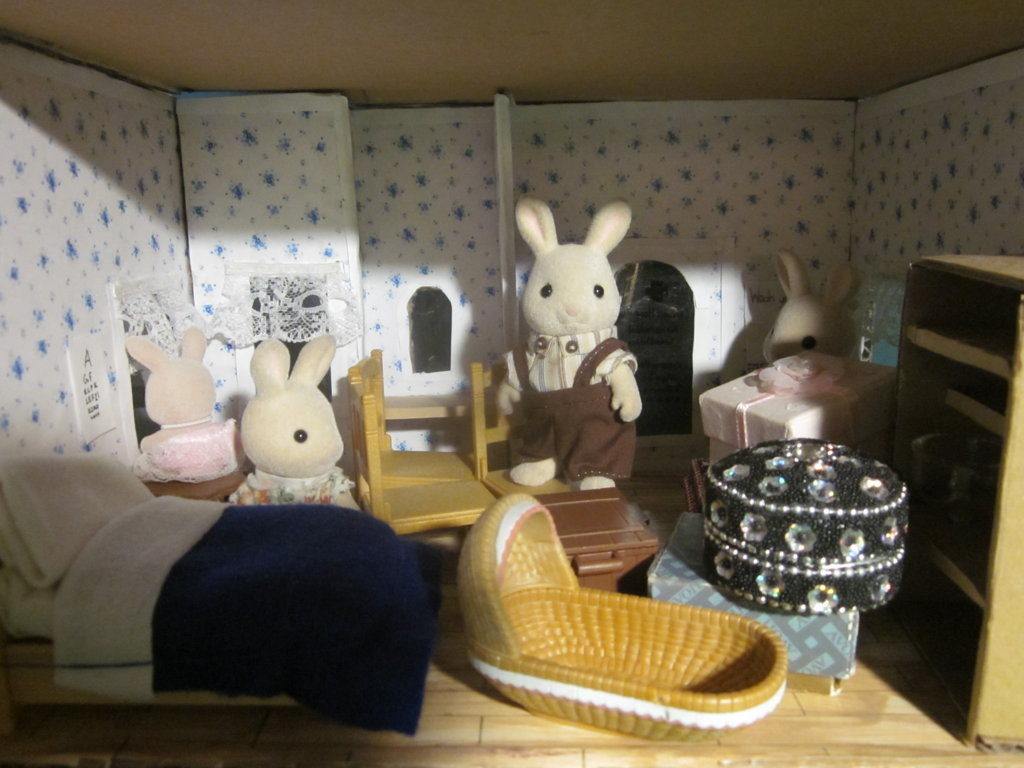 As they entered, they came into a room filled with all of their belongings which were all neatly packed in labeled boxes.
They explored their house, except Laura, she sat at the window starring.
"We shall need to find those duvets and pillows. Isn't it lovely here! Now finally I can be with my family all the time!" cried Elisabeth.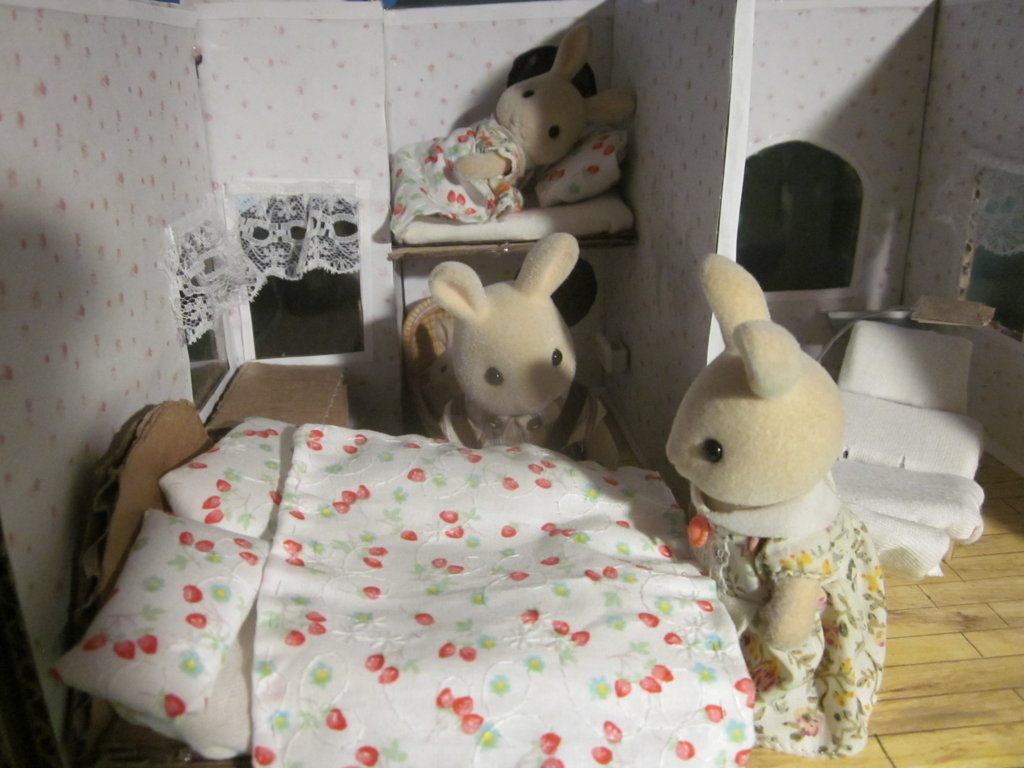 Soon, the beds were made and everyone was very sleepy, it had been a long day.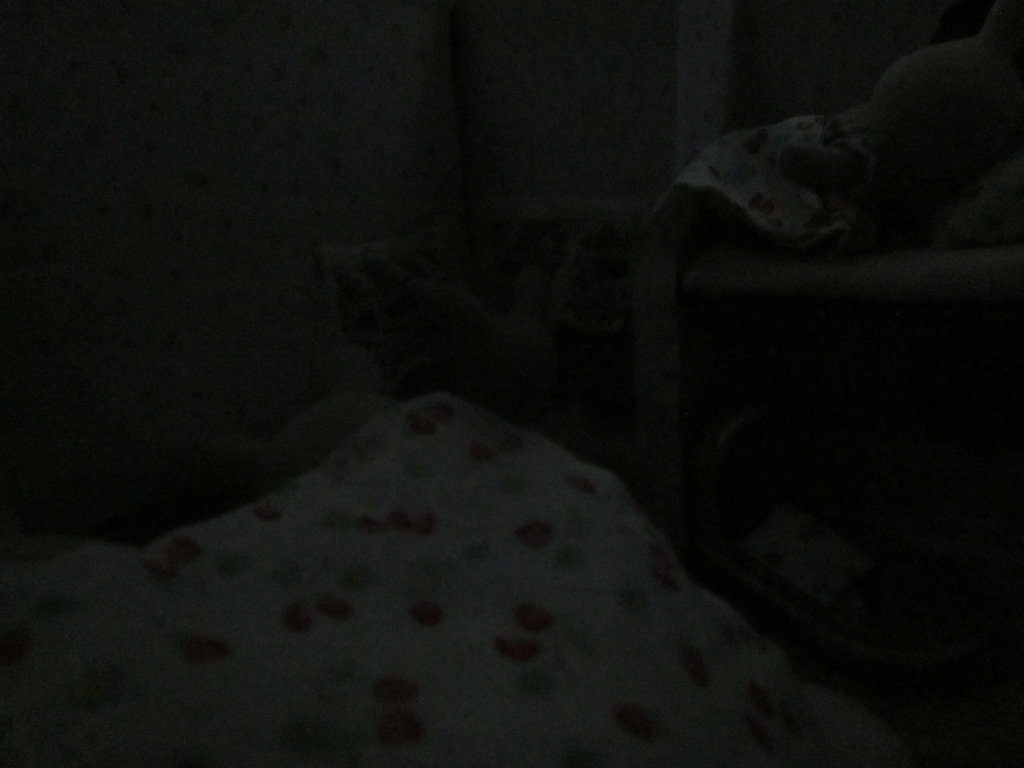 At eleven o'clock, everyone was in bed except Laura, she was still starring out of the window.
The family awoke late in the morning and Elisabeth was suprised to see four apples, a bottle of milk, four glasses, a loaf of bread and strawberry jam waiting for her on the desk when she went downstairs. Little did she know that Mayor Trunk had seen them arriving.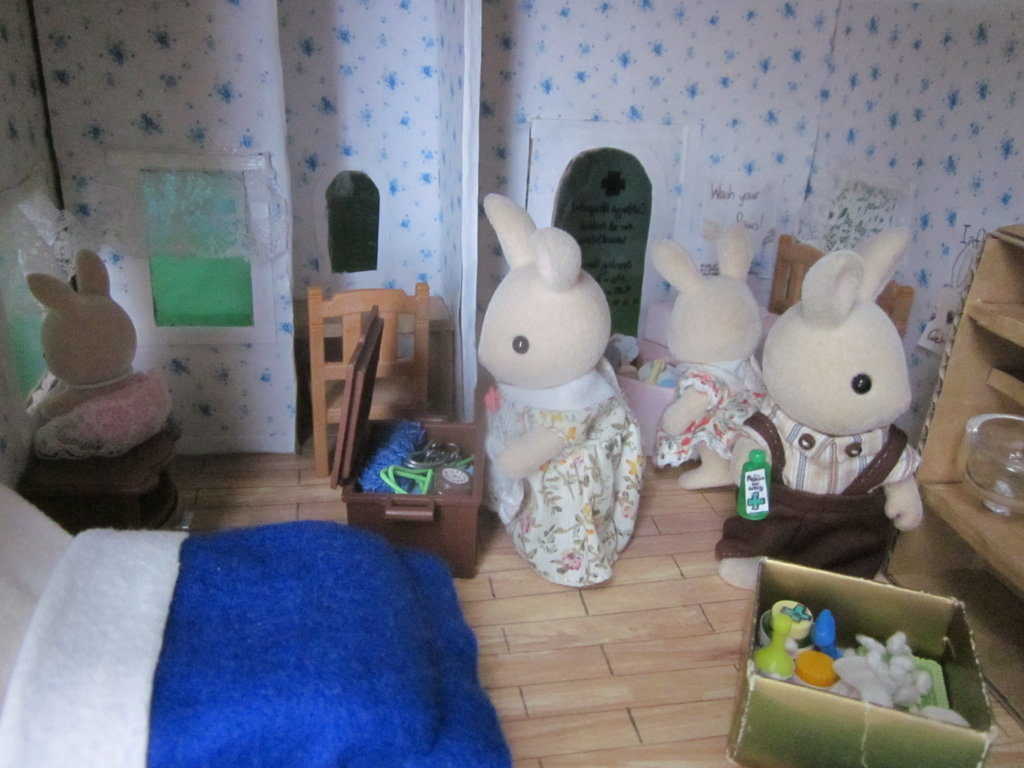 After a delicious breakfast, the family unpacket their many things. Oliver his medicine, Elisabeth the equiptment, Hannah the toys and flower and Laura- Laura was looking out of the window, a sad expresion on her little face.
Three hours later, the bottom floor was unpacked and ready for patients. Elisabeth looked at her youngest daughter worriedly, she had been sent to her aunt when she was born sice Elisabeth was too ill herself. Olivers sister was not very nice and sent her to a nearby villager where she was thought to be an orphan till a week ago when Micheal Dream reunited the family again…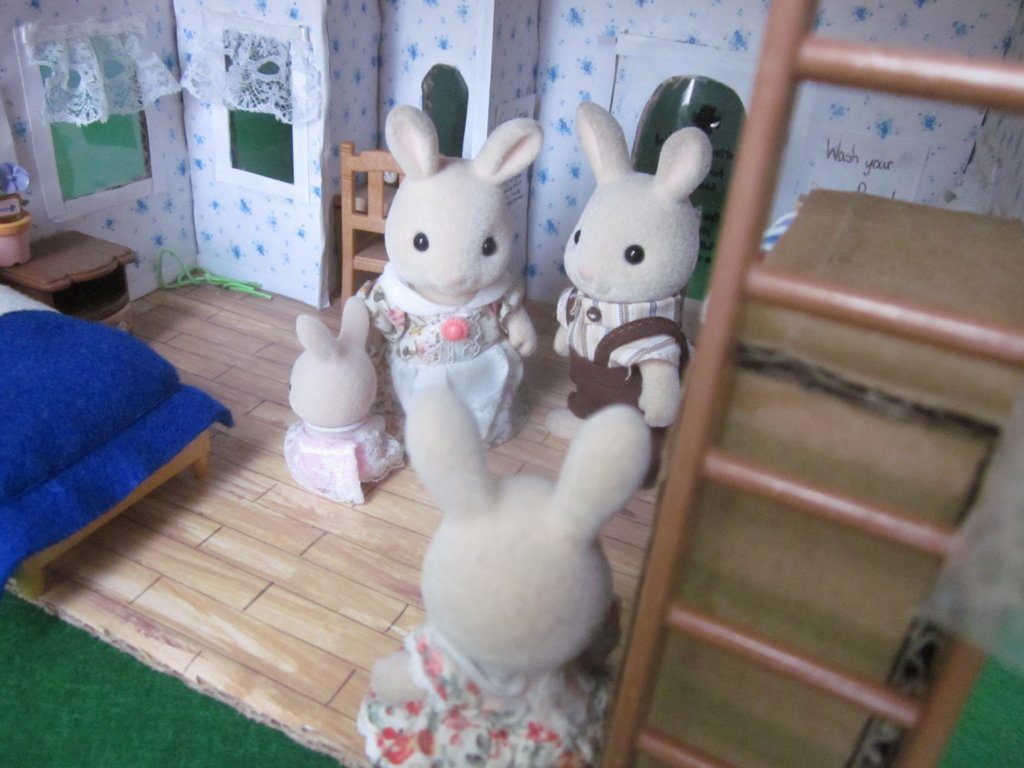 Since then, Laura had not spoken a word with the Buttermilks and had eaten and drunken as little as possible. Elsiabeth took Lauras arm to take her upstairs, the little girl followed unhappily.
"Mummy has given you a nice book to look at and Hannah and I a pink and white ball to play with!" exclaimed Oliver, he was also very worried.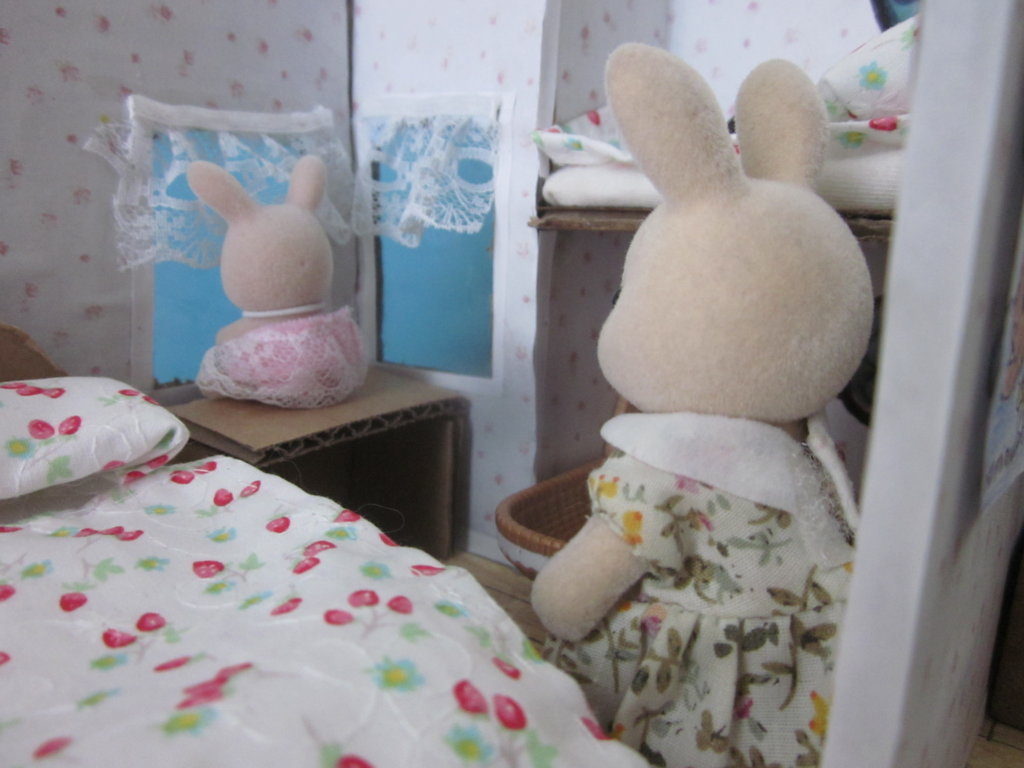 But upstairs, Laura sat at the window again. Elisabeth sighed, she had no idea what to do.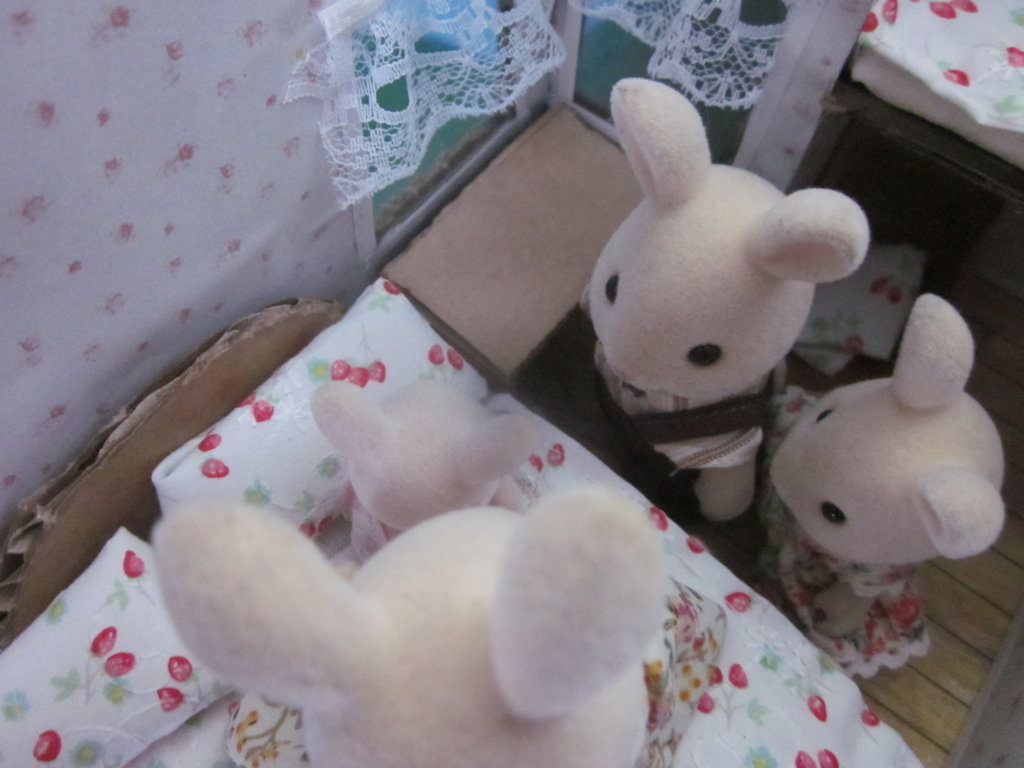 The family gathered around Laura who was still staring out of the window as her real mother took her onto her lap.
Suddenly, Lauras dull eyes lit up and crawled to the window again, she whispered one word;"Mummy"
Everyone looked out of the window, a figure was to be seen through the dirty glass window.
The family ran to the bottom floor and looked out of the window there. Laura whispereing Mummy all the way and being the first one at the window.
Confused, Elisabeth looked at her daughter, she was her mummy! But her father relised something and ran out the door to the rabbit.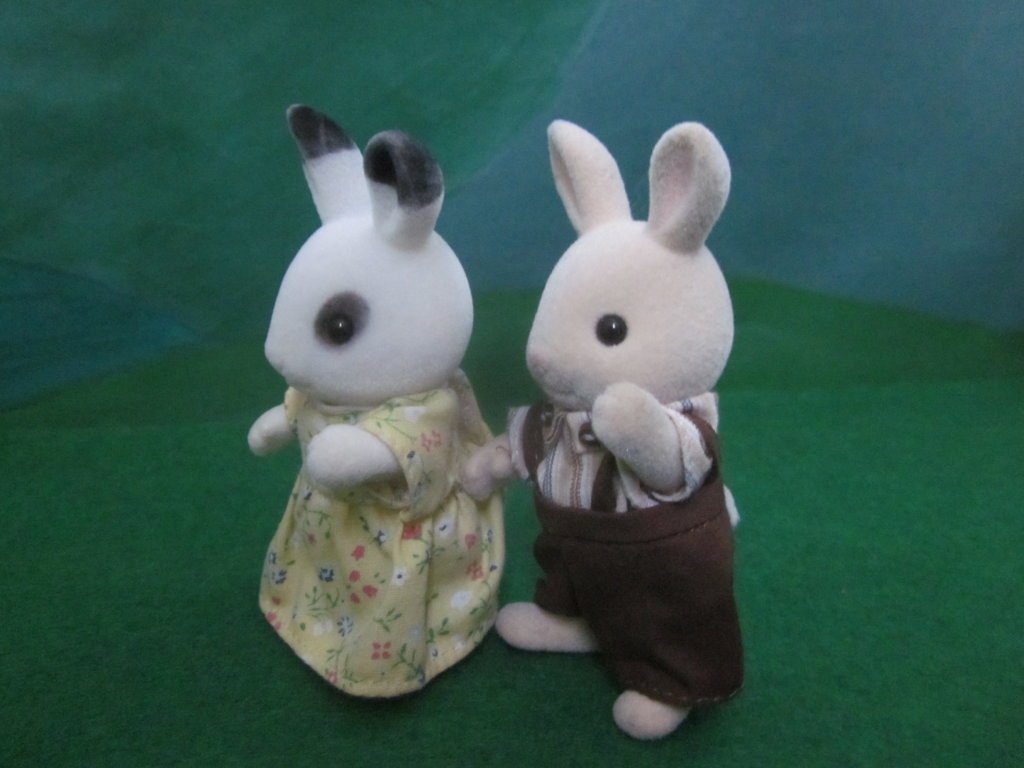 He had remember that Laura had lived in Basswood Creek before she came back to them and they decided to move there, she had lived with a white rabbit with black patches called Chelsea Blackberry!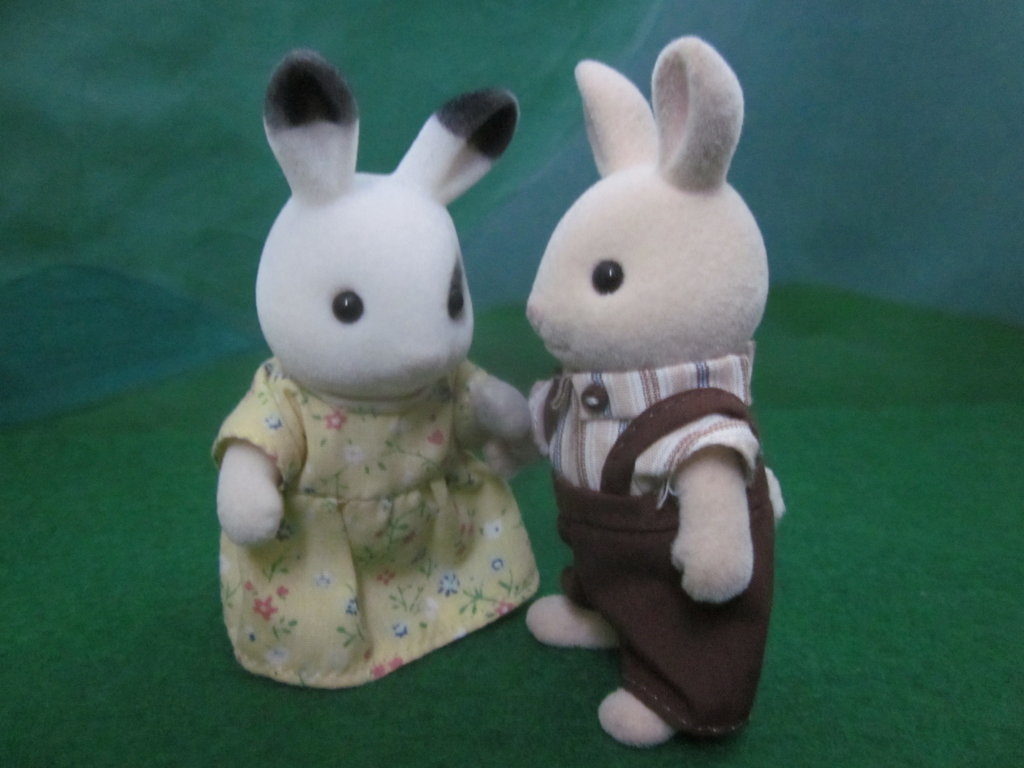 "Chelsea?" he asked questioningly
"Yes?"
Oliver sighed, very relived.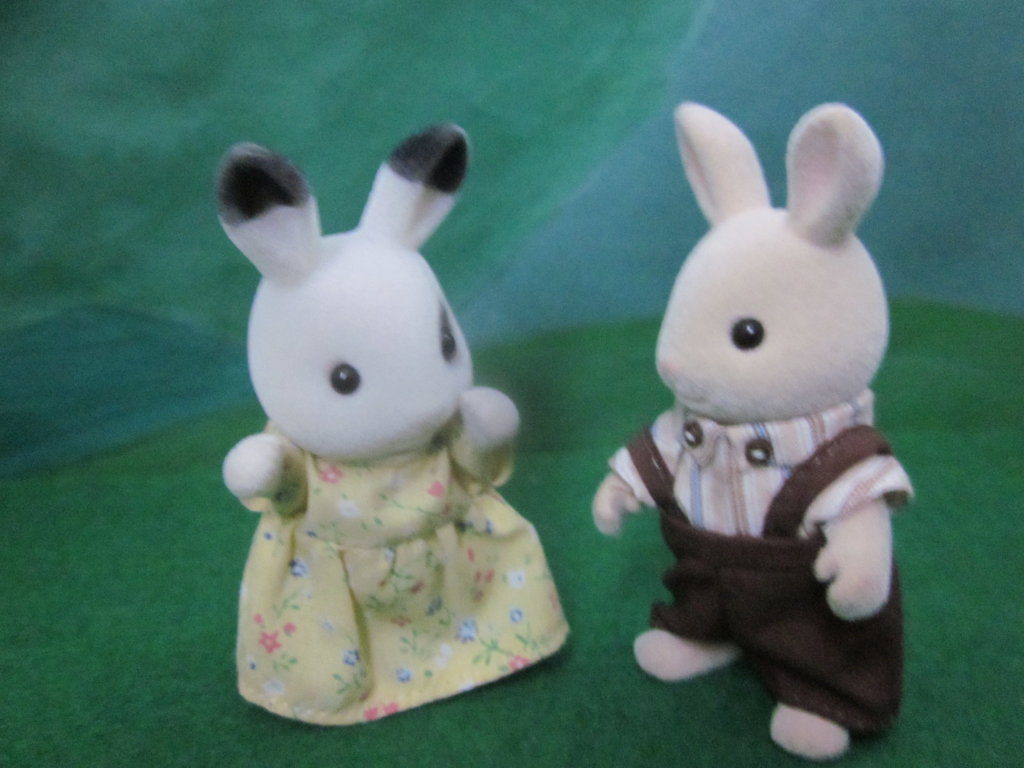 "Chelsea, I am Oliver Buttermilk, the Father of Laura, you know, you adopted-"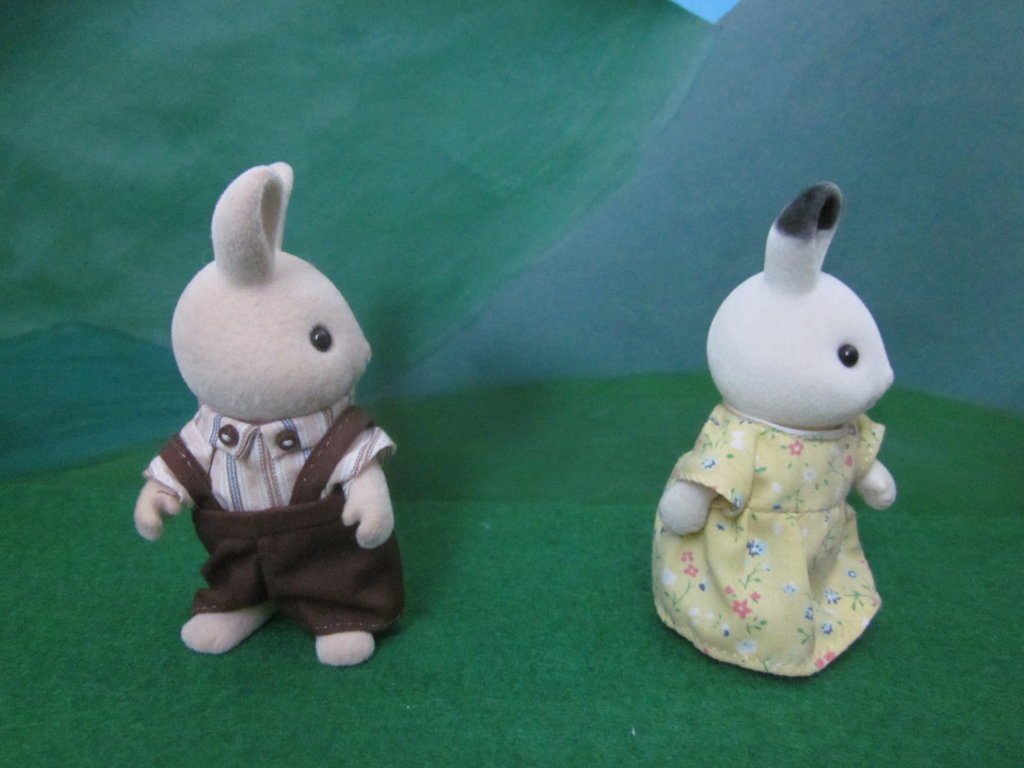 But Chelsea had already run to his house.
"Laura!" called a familiar voice.
"Mummy!" cried Laura excitedly, she was now smiling.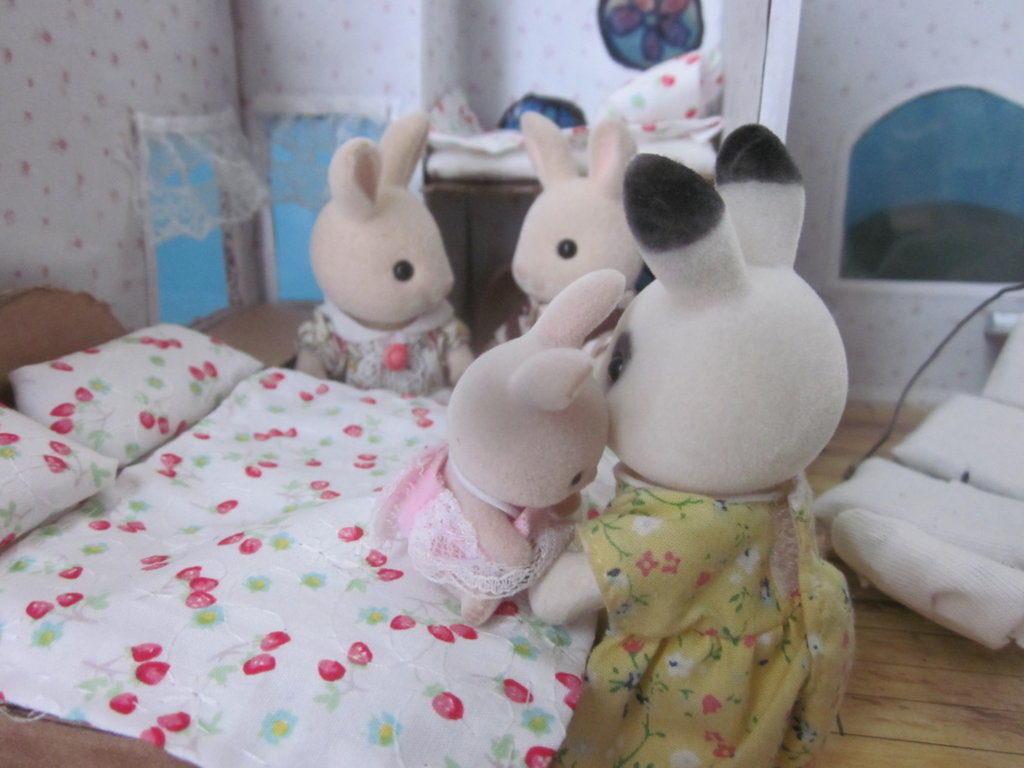 Elisabeth looked questioningly at her husband who quickly explained everything.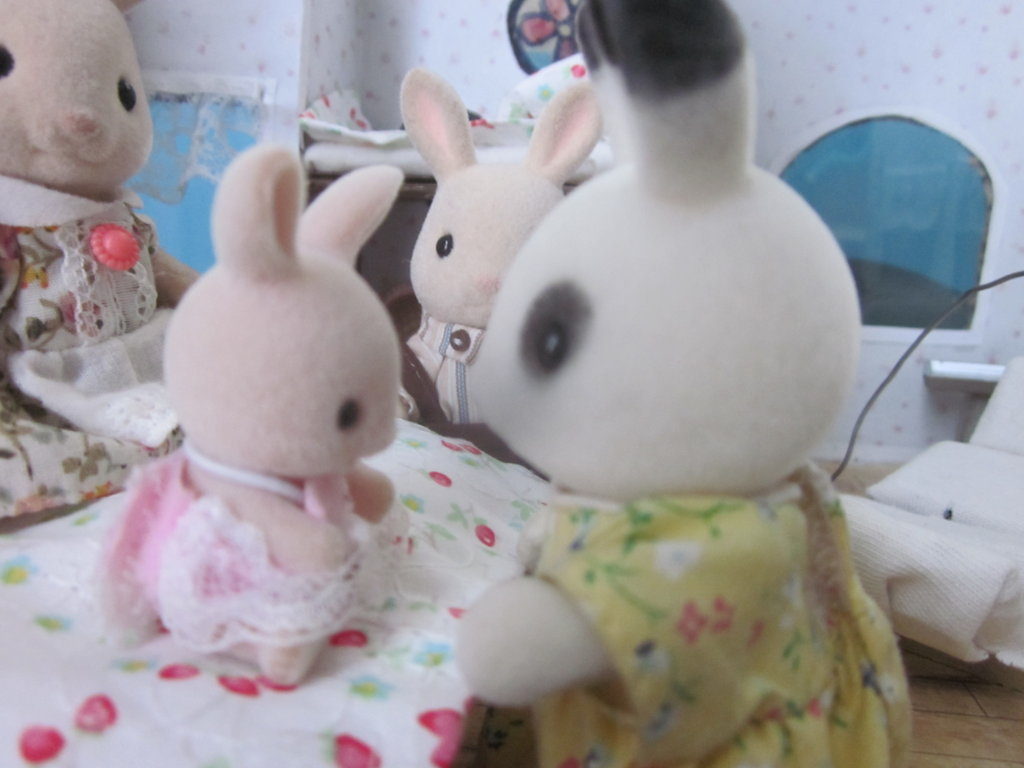 "I don't want to stay here, I want to be with you!" the little girl said, tears leaking from her eyes,
"No, you must stay here, they are your family!" answered Chelsea though every part of her wanted to say yes, come with me.
"But-"
"No buts Laura, you must stay here, they are so happy that you are with them now, they never knew you were not at your aunts, they love you!"
"Here, this is for you, I only live across the village, you can visit me whenever you want but this is you home"
Tears appeard in Elisabeths eyes and Olivers, not to mention Chelseas and Laura, Laura smiled.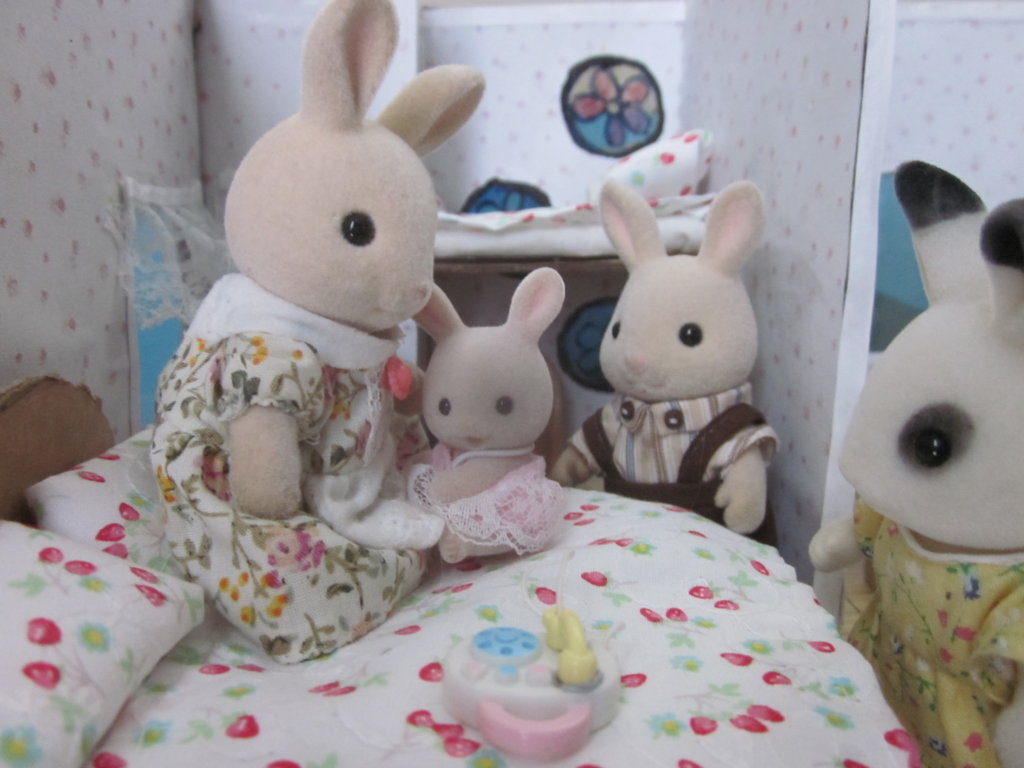 Now she began to talk all in a rush, how much she was sorry, how much she missed Chelsea, her life as an adopted orphan and how happy she was now. Chelsea simled as well, she knew that Laura was happy and therefore, she was happy too. Quietly the left the family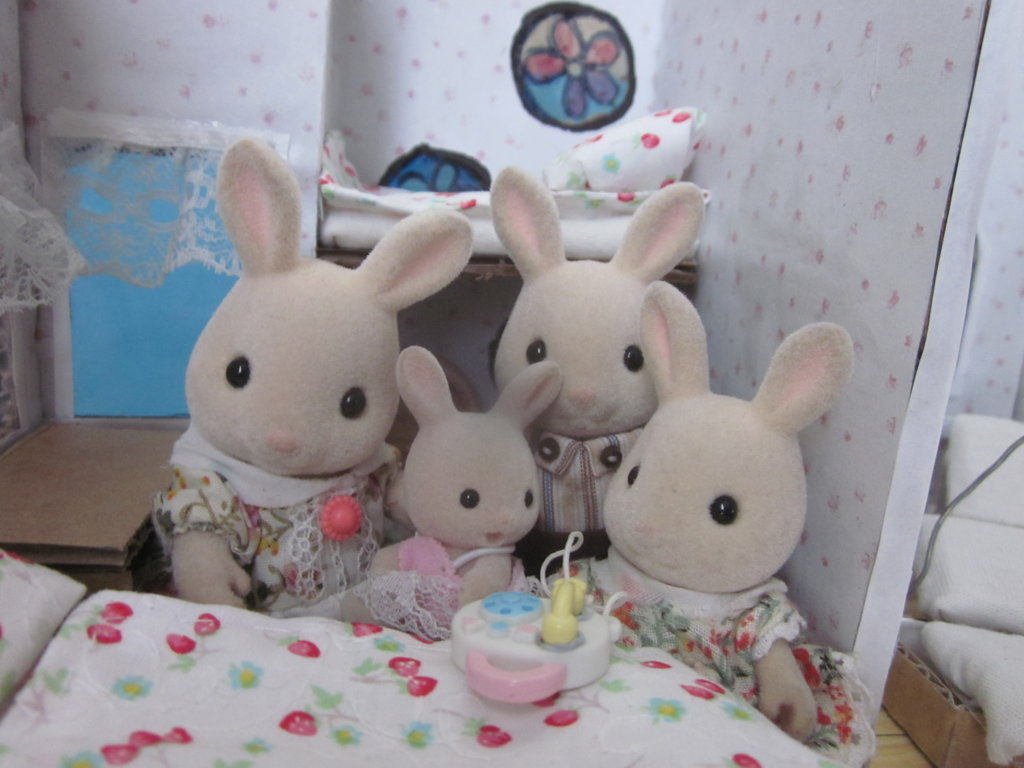 The Buttermilks were now a happy family and looked forward to opening their doctor and dental clinic but most of all, they were happy about being all together.
---
So, as you can see, these are some of my rescue figures. Micheal Dream part two is coming soon and I think I will write a doctor and dental story, gosh, there are so many things I want to post about!
Have a great weekend,
Emily