Today's post is a tutorial as I feel like I haven't done one in ages! At least, it feels like it. The candy cane tutorial is quite similar to a candy tutorial I did last year but is a bit different at the end.
You will need:
Knife
Modeling clay of at least 2 different colours
Baking paper
Clear nail polish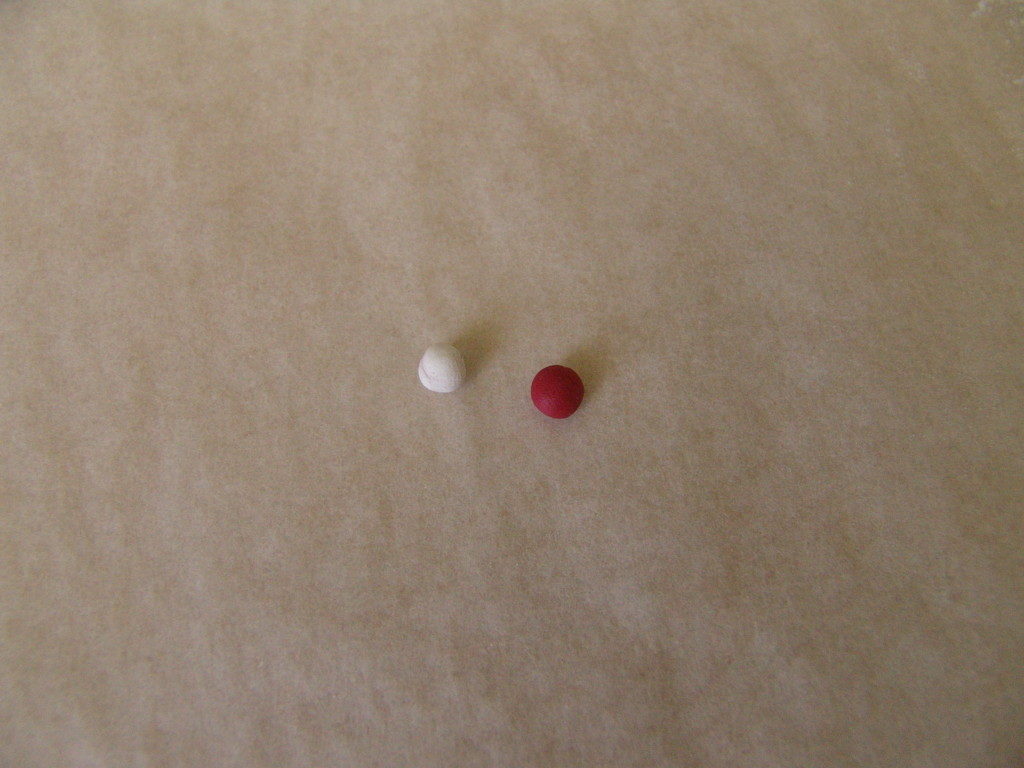 On the baking paper, roll the clay into two balls, one of each colour and of equal size.
Flatten the balls into two discs.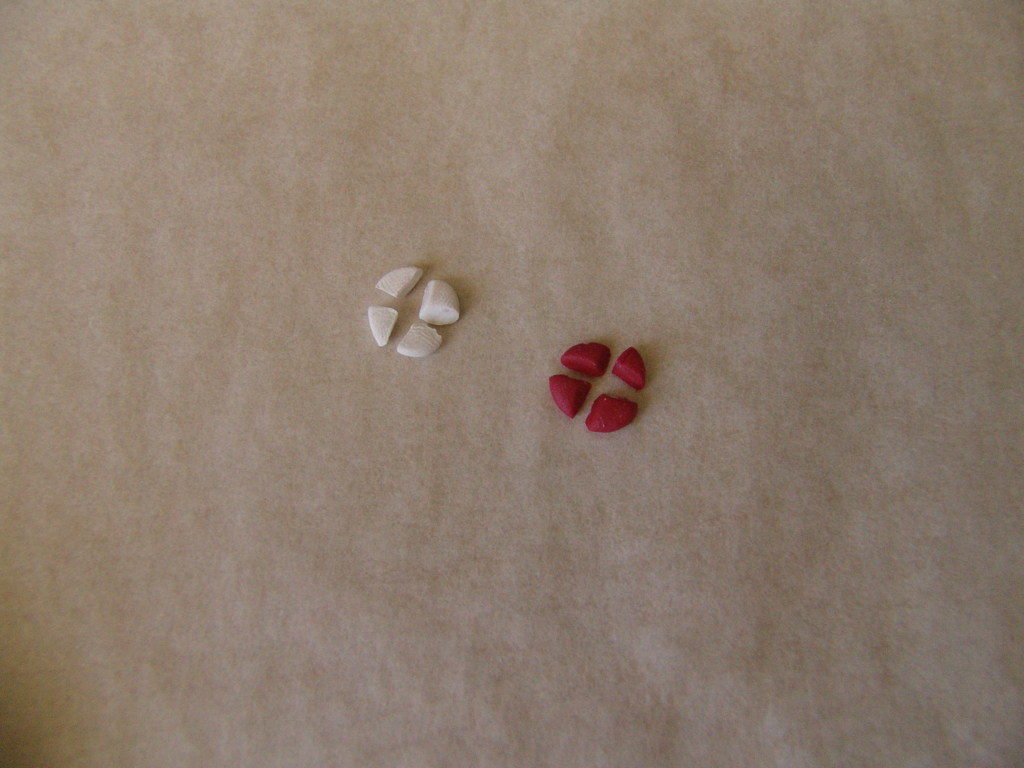 Cut up the discs into quarters. In theory, you could cut them up as much as you want as long as both discs are cut up into the equal amount of pieces.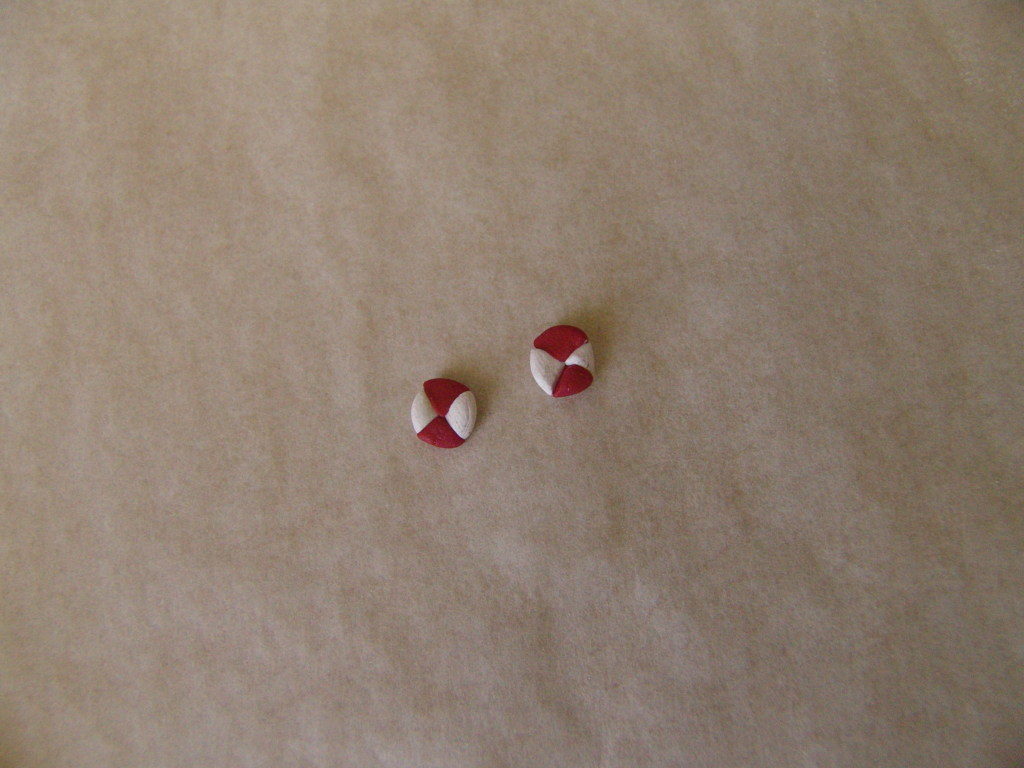 Rearrange the fragments so that they form two discs again with alternating colours.
Turn the disk on it's side and roll in into a long 'worm'.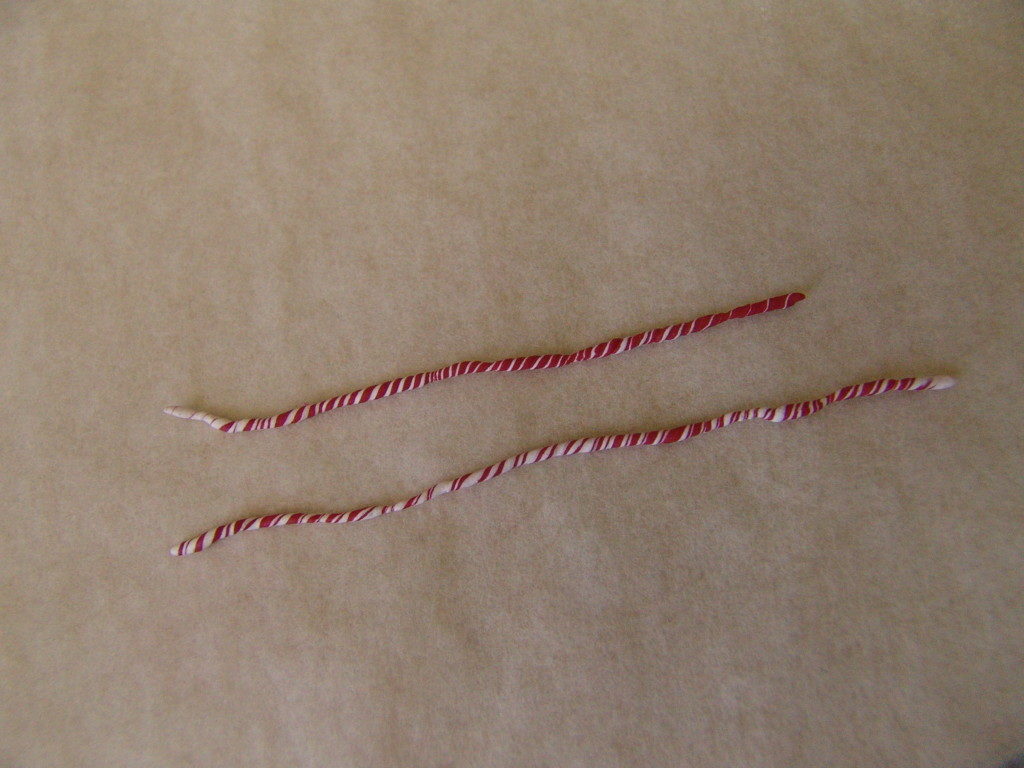 Twist the long 'worm' to give it a candy cane like pattern.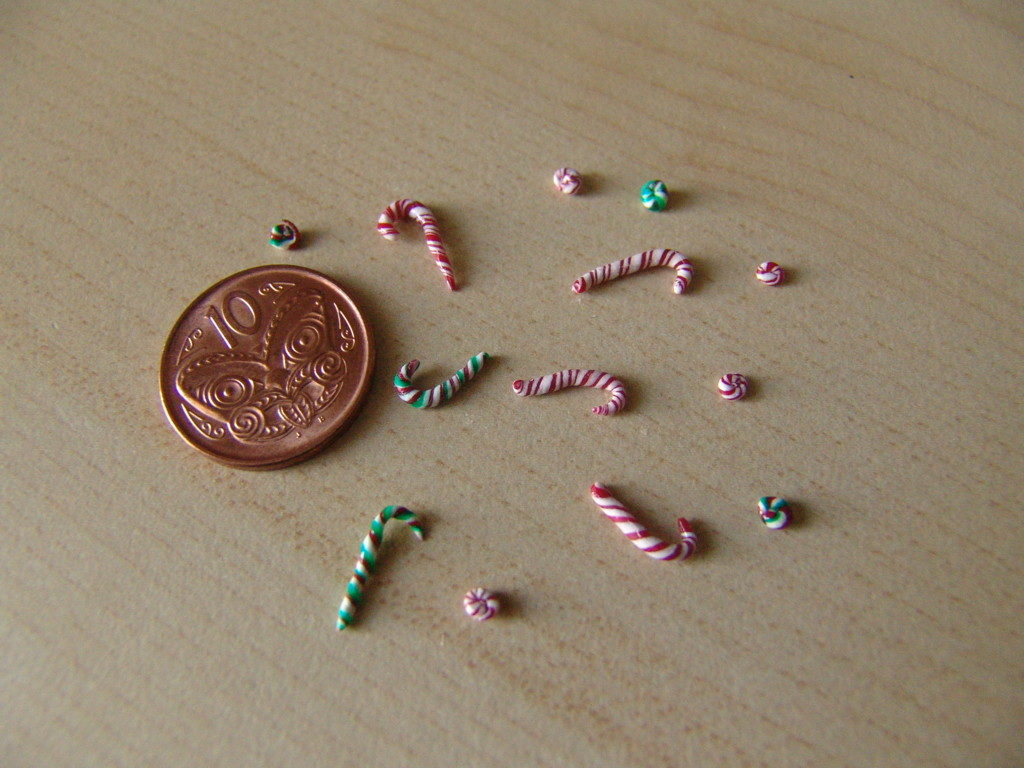 Bend into the candy cane shape or into a little piece of candy. Coat with nail polish as soon as your clay is dry.
You can also try doing candy canes with three different colours like red, white and green.
---
I hope you liked the tutorial! I feel like I haven't really been getting into the Christmas spirit this year but this was a very fun little project. I have a bunch of tutorials to post which are more winter related than Christmas so I will post them probably i  the new year. Hopefully I will take some photos for a story in the upcoming days so I will have that sorted.
Thank you everyone who had ideas for the newspaper name. I really like two of them and the name of Dandelion Creek's newspaper will be announced soon!
Have a wonderful 3rd advent,
Emily