Hello everyone! Today, I got a really lovely parcel from the wonderful Nina who owns an amazing blog called At the Periwinkles. Here is the link to it:
http://at-the-periwinkles.blogspot.co.nz/
I really love her blog and think you guys would like it too if you haven't already discovered it.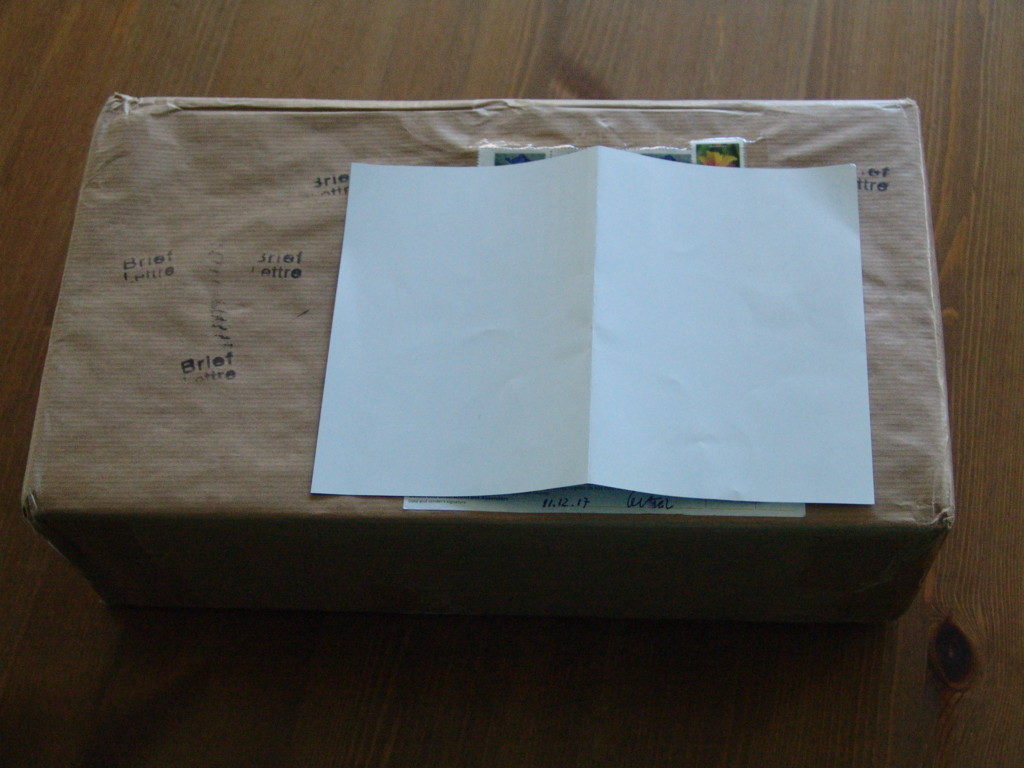 First things first, I noticed that the parcel was huge! I really didn't expect it to be that big!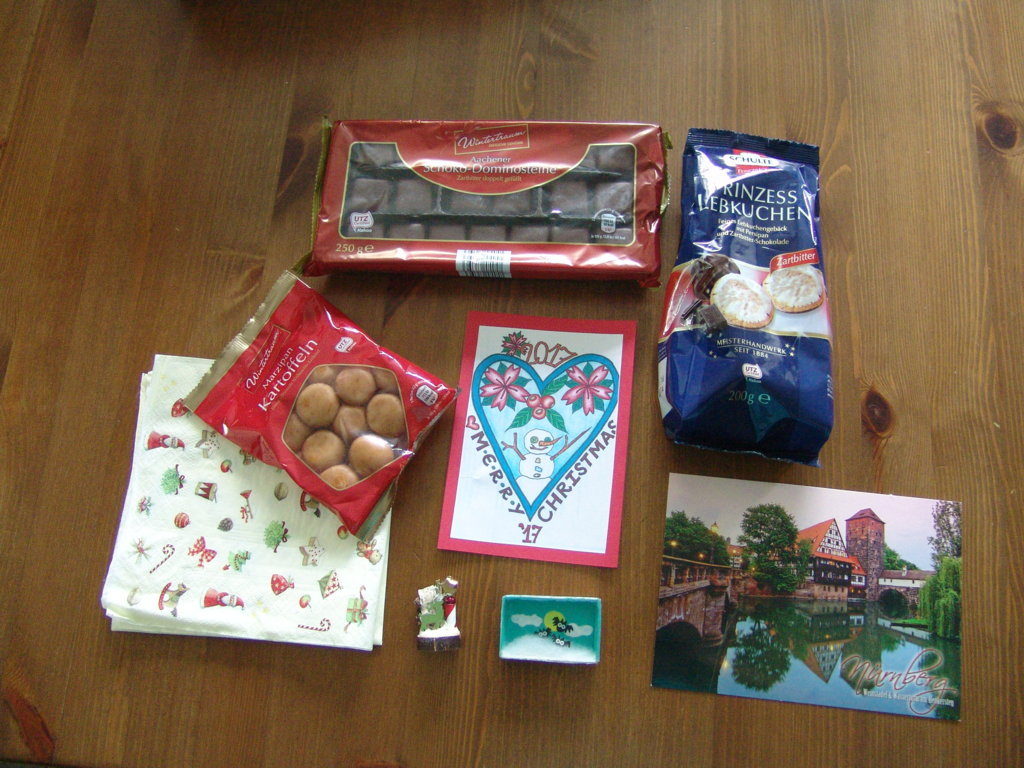 Inside were some lovely German sweet treats which I am very much looking forward to eating! And sharing little Emily Beaman just reminded me (she is sitting next to me as I write this)! Also there is a wonderful postcard which has a very pretty photo on it as you can see. Her card is also lovely, did you draw that on the front yourself Nina? She also included two serviettes and two other little miniatures.
The first miniature which I am quite sure is handmade, is what I think is a glass box with pet bats which I will give to one of the children in Dandelion Creek. Hmmm, I have a person in mind and I will share that with you soon!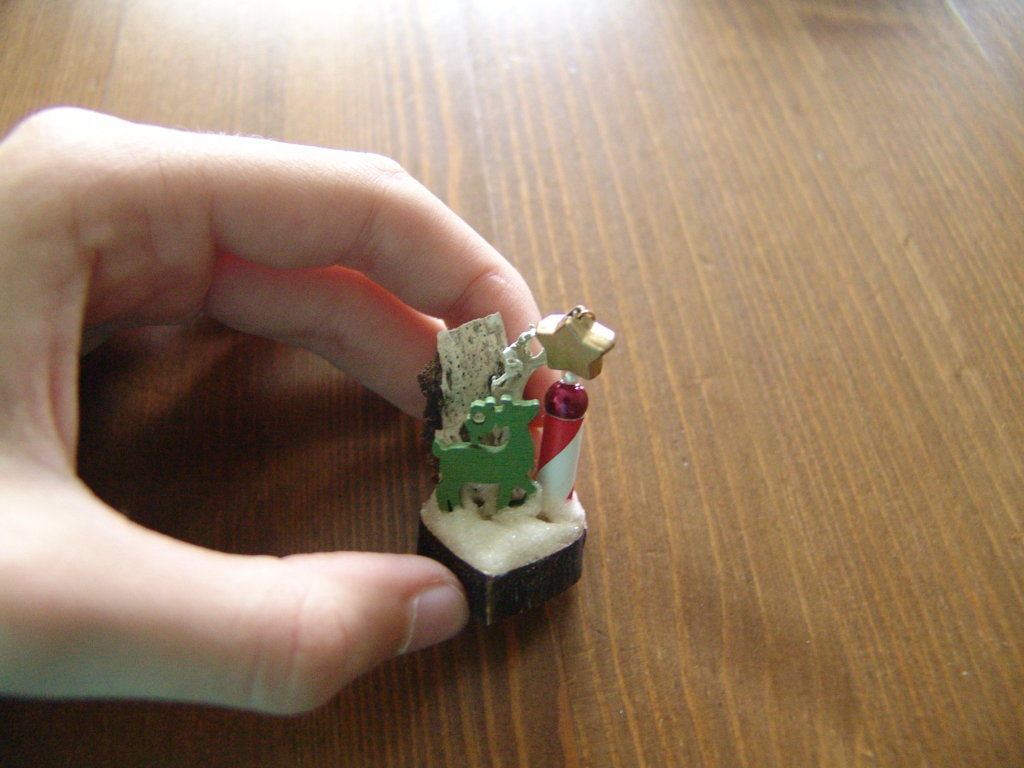 There is also this amazing decorated scene of a deer in some sparkly snow (I think it is handmade?!). Even though Christmas is over, I will certainly still give it to someone! Who do you guys think I should give it to? Maybe the Macavities?
That is the lovely parcel and I want to say a big, big thank you to you Nina!
See you all soon, Emily