*If you do not know how to crochet, I have found a simple video which clearly shows you the basic skills which is at the bottom of this post.*
This is a simple tutorial, it only requires the knowledge of the basic crochet stitch which you can learn in seconds from the video at the bottom of this post. Crocheting is not hard and this tutorial I am doing is quite easy.
For this tutorial you will need:
Crochet hook (I recommend using a US hook size of C/2, also known as a size 11 in the UK or a 3.0 mm hook size for the rest of the world)
Wool (Not too thick but not too thin)
Darning Needle though a normal sewing needle will also work
Scissors
Sylvanian figure to test measurements on
Method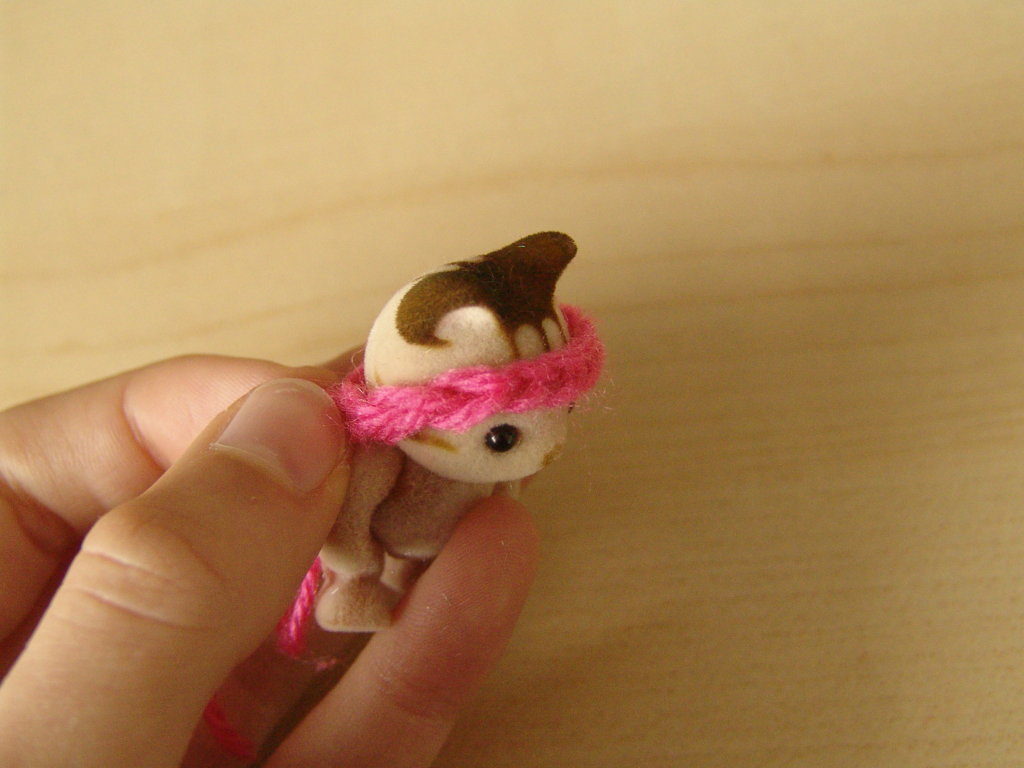 Firstly crochet a chain which wraps around the figures head.
Continue to crochet round and round until the edge of your crocheting reaches the figures ears, then crochet a chain and connect it again with a simple stitch to create a 'loop' for your figures ear, do this for both ears. (You will not have to do this if your figure is a mole or something obviously)
As you crochet round now, leave out a stitch every two or so stitches so that your hats starts to curve in to for a dome.  Crochet in the basic stitch until your whole hat is filled in, finish by weaving the thread through your hat to make sure everything is secure.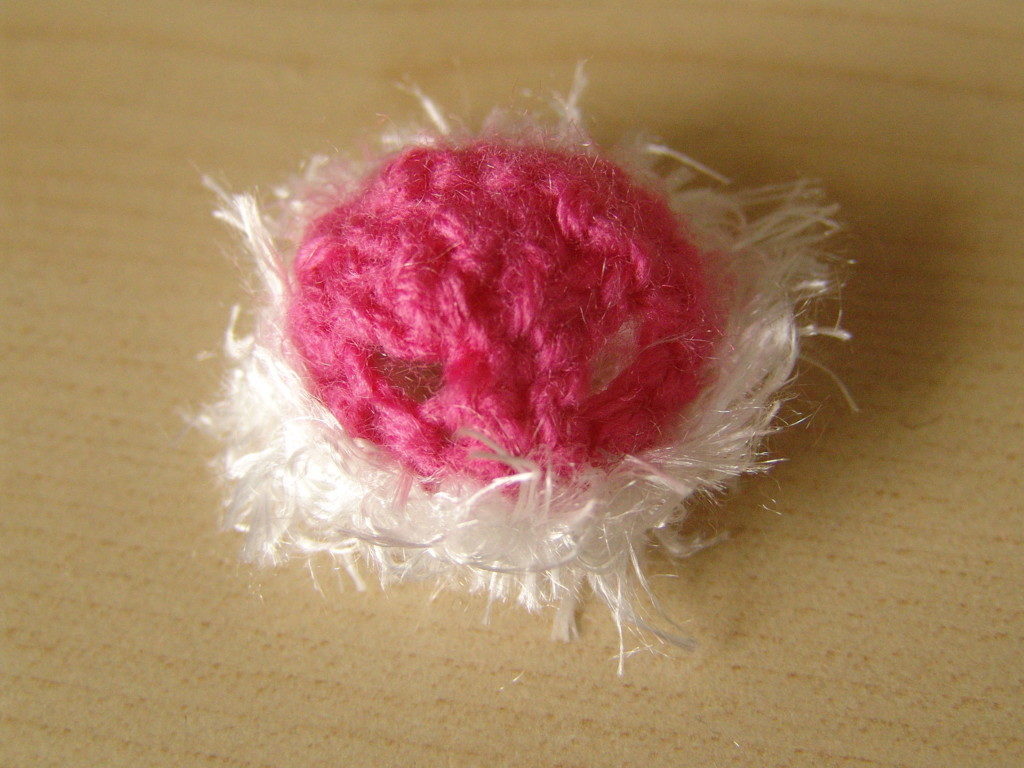 Now, I once again added a furry trim to mine and again, this is not necessary.
This is what your figure should look like now that you have made the hat and coat from the front.
The side.
The back.
---
Hi everyone! Here is the second part of the winter crocheting collection thingey. Only one more tutorial to post after this and then the whole outfit is done! I am sorry if the explaining isn't exactly good but oh well. Hope you enjoyed anyway.
How to crochet video: