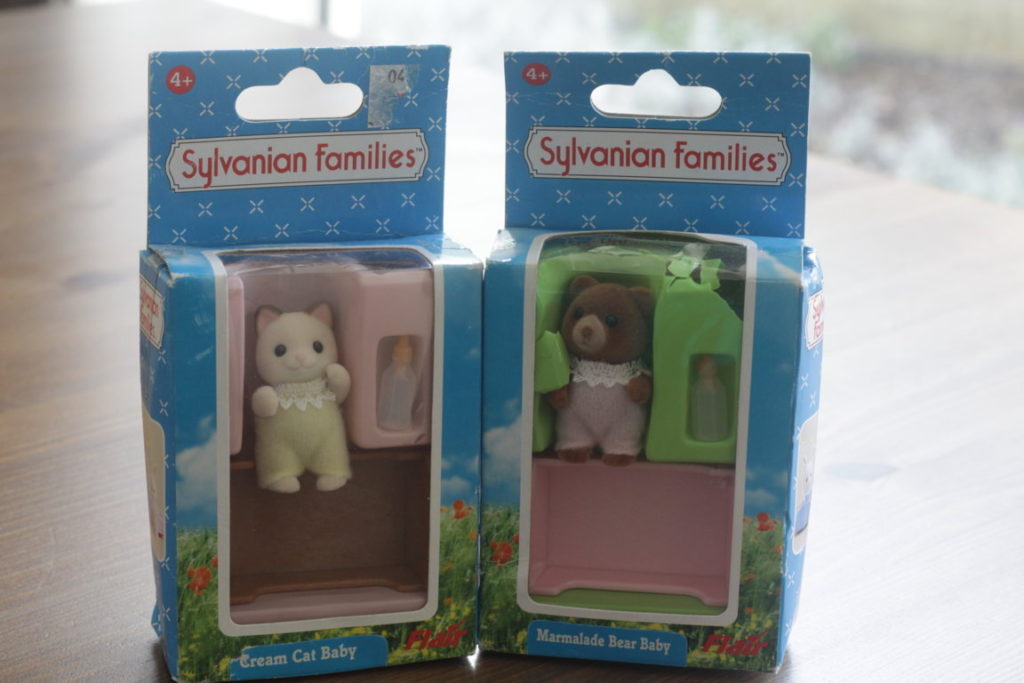 Recently I bought these two wonderful babies, only $10 NZD for both of them together! They have never been opened, even though the box is damaged.
First of all here is the back of one of the boxes, the packaging are the same for both. I love the cute gymnastics scene at the back!
Here is the side of the box.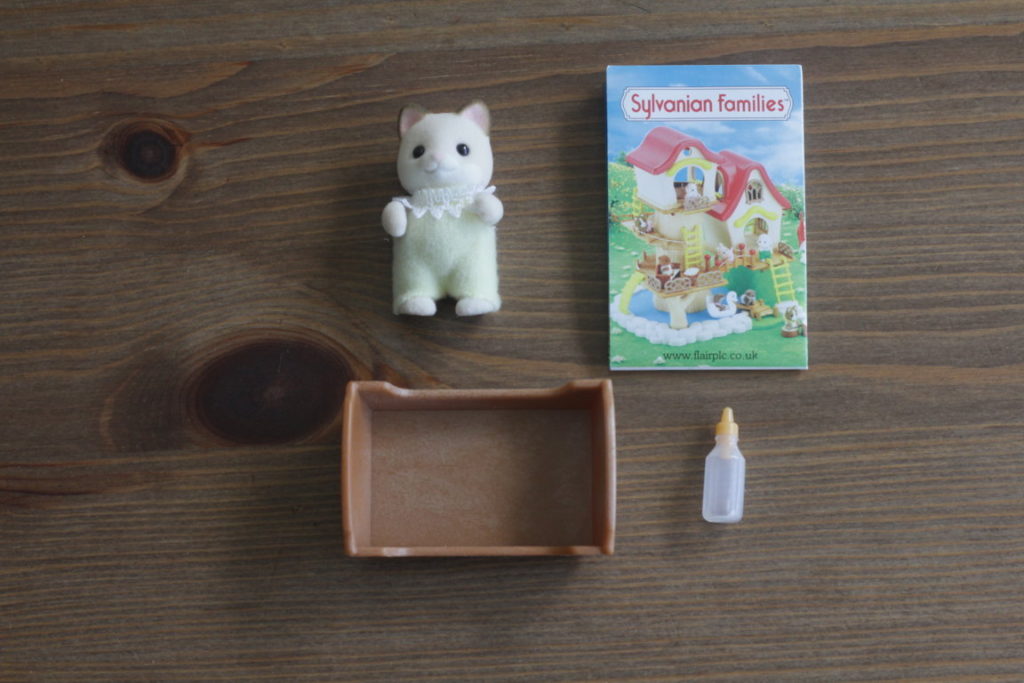 This is what came included with the little Keats baby. A figure, a brown crib, a baby bottle and a pamphlet. I like to collect the pamphlets as well and though I already have one with this photo on it, I am very happy to add it to my duplicates pile!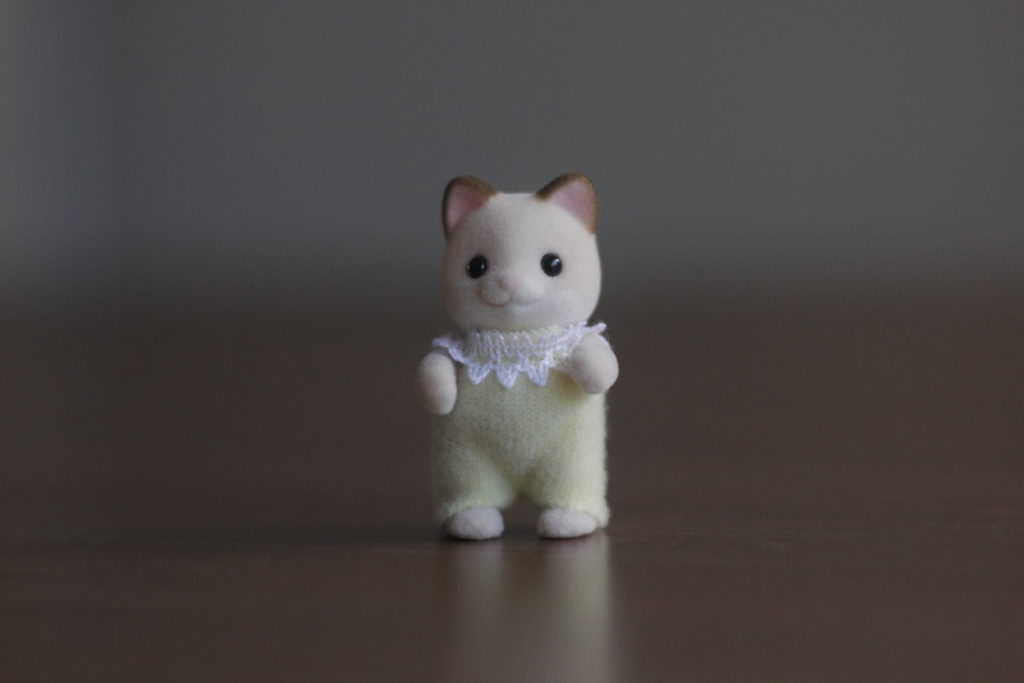 Here is my new figure, Larkin Keats! I have decided that she is going to be a girl as Dandelion Creek is lacking in baby girl numbers, I only have two jointed baby girls and around seven boys. Thankfully yellow is a gender neutral colour and the name Larkin, though most commonly used for males, can also be a female name so I am very pleased! These two will boost the girl numbers up to four!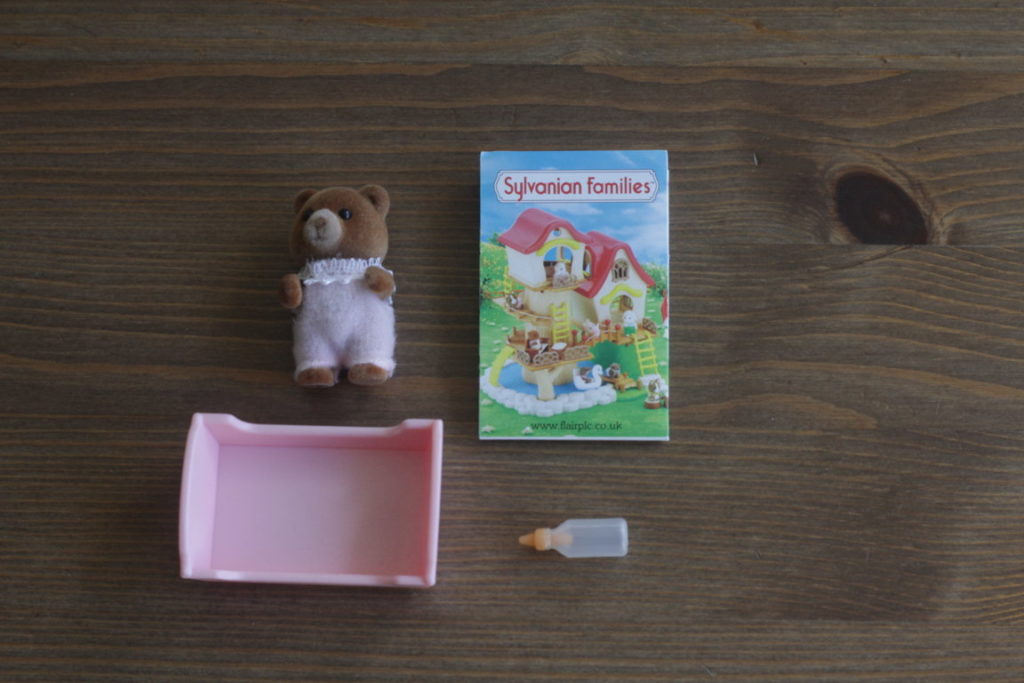 This is the second new figure! The set also included a pink crib, a baby bottle and another pamphlet.
This precious baby girl is going to be Karenza Marmalade. I love her cute expression, she is just so adorable! I have wanted to own the Marmalade bear family for quite a long time now so I am very excited to find this baby, and new too! I hope that in the future I will own all of her family so I am keeping a lookout for them.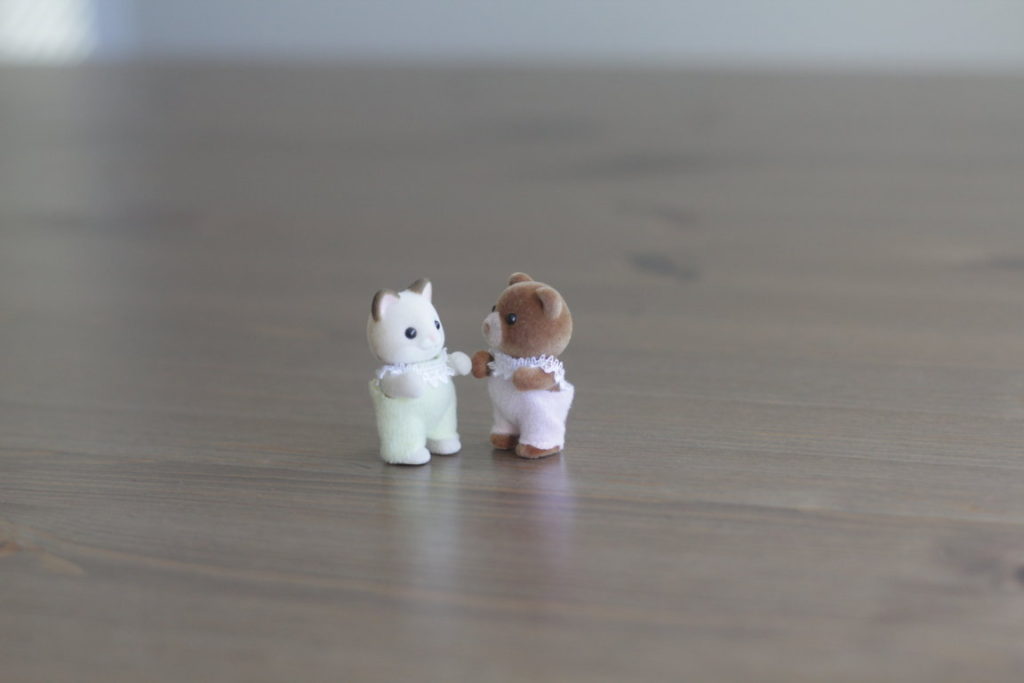 Here are the two girls together, I am so happy to have them!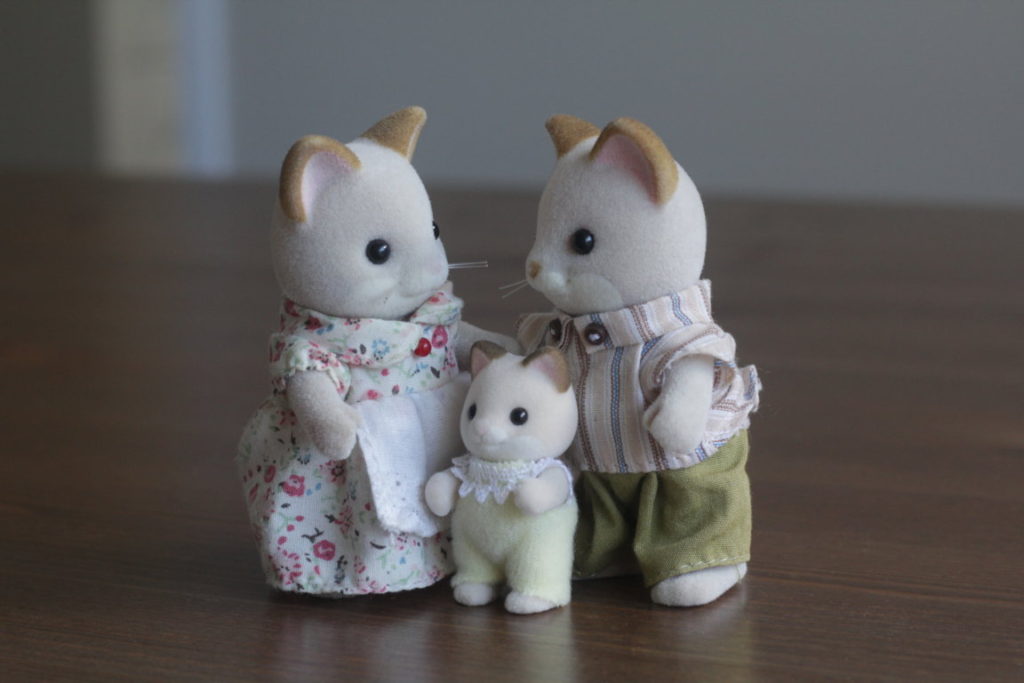 Larkin has been adopted by the not-quite-so-newly weds Patrick and Primrose Dante! Remember when the two of them got married? If you have not read the stories about their arrival and marriage, the links to them are at the end of this post.
---
Hi everyone, I hope that you are all having a good day! I know that I certainly am, I only have two tests and three projects due next week and then I am done for the term! I only have one week of school left before a two week holiday! YAY! Hopefully I am going to start working on some of my SF projects which I have been meaning to do then. I hope that today I will write some figure descriptions for Karenza and Larkin as well as take their photos, write and photograph a story including Buckley family and maybe continue writing another post which I have just remembered. My target is to get at least half of those things done today so we will see.
Lots of happy hugs, Emily